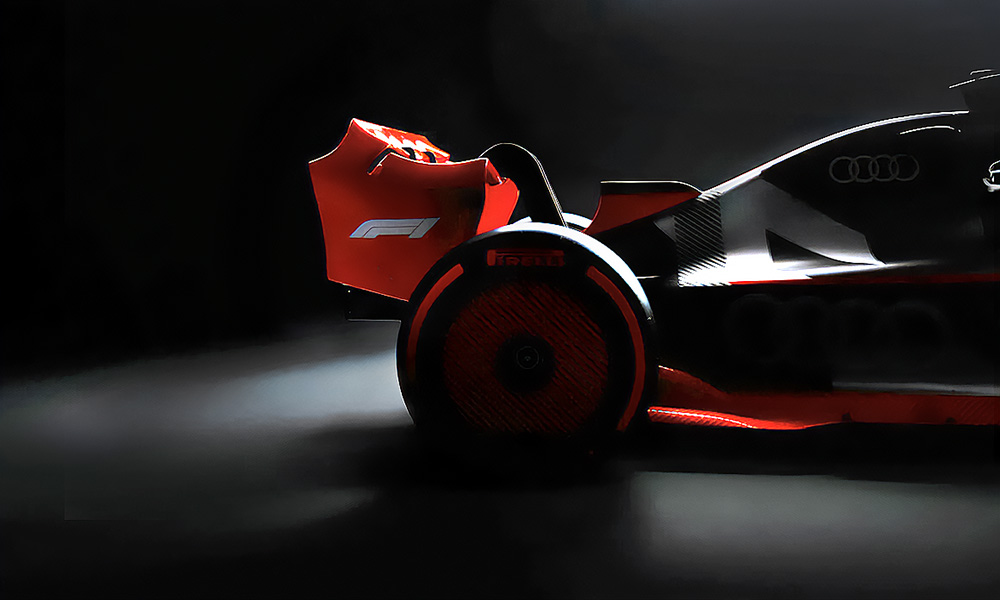 The biggest news to come out of Formula 1 very recently is not another shock driver move, but rather, the entry of another automaker into the sport. Welcome to F1, Audi.
After months of rumors, the manufacturer has officially announced that it will be part of F1 as a power unit supplier, not as a proper works team (as rumors previously insinuated)—meaning it will have to partner with a proper team, which will be announced toward the end of the year.
The project will be based in Audi Sport's facility in Neuburg, which is near its hometown of Ingolstadt. This marks the first time in more than a decade that an F1 powertrain will be built in Germany.
This is possible due to a cost cap for power unit manufacturers (which will be introduced next year), and new engine regulations for 2026, which puts more priority on using 100% sustainable fuels. This is also a result of calls for more powerful electrical components, which should have an output of around 544hp alone while retaining a 1.6-liter turbocharged V6 engine.
We all know how dominant Audi has been in other forms of motorsports—most notably in Le Mans—so for a brand to enter with that much experience should hopefully shake up the grid.
Now, where's Porsche at?