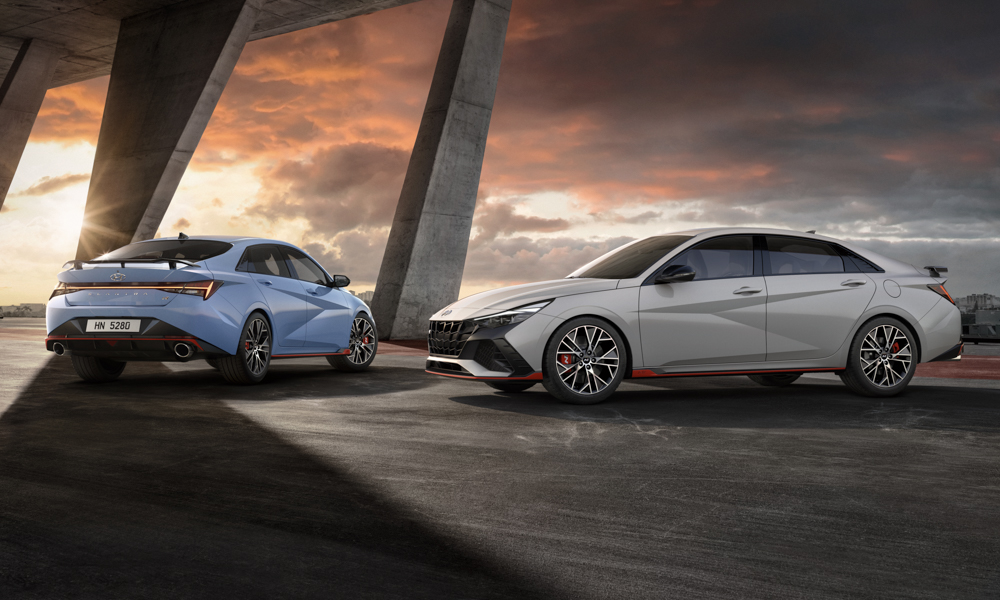 Hyundai's sporty N models have pretty much covered the brand's enthusiast catalog. The Veloster N and the i30 N are traditional hot hatches, and the Kona N is the automaker's take on the performance SUV. These vehicles would have been sufficient enough to cater to a niche market segment. But Hyundai is quite adamant that this isn't enough, so it gave the Elantra sedan the N treatment.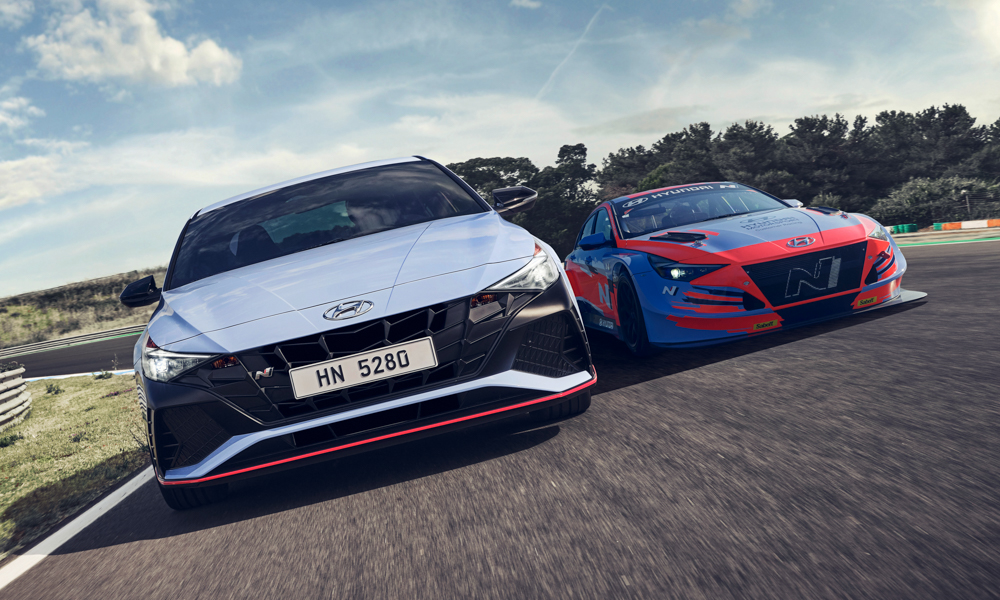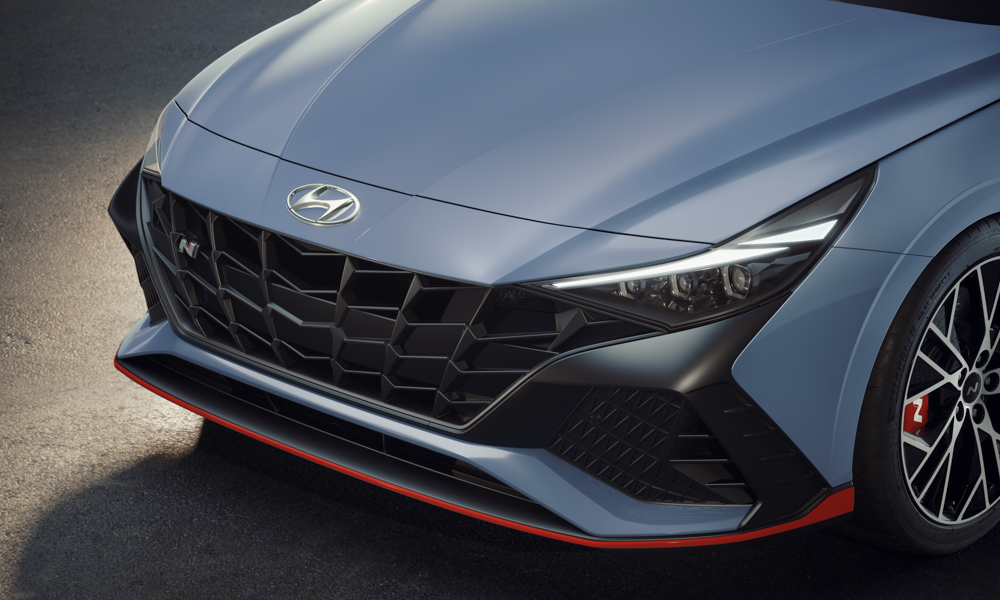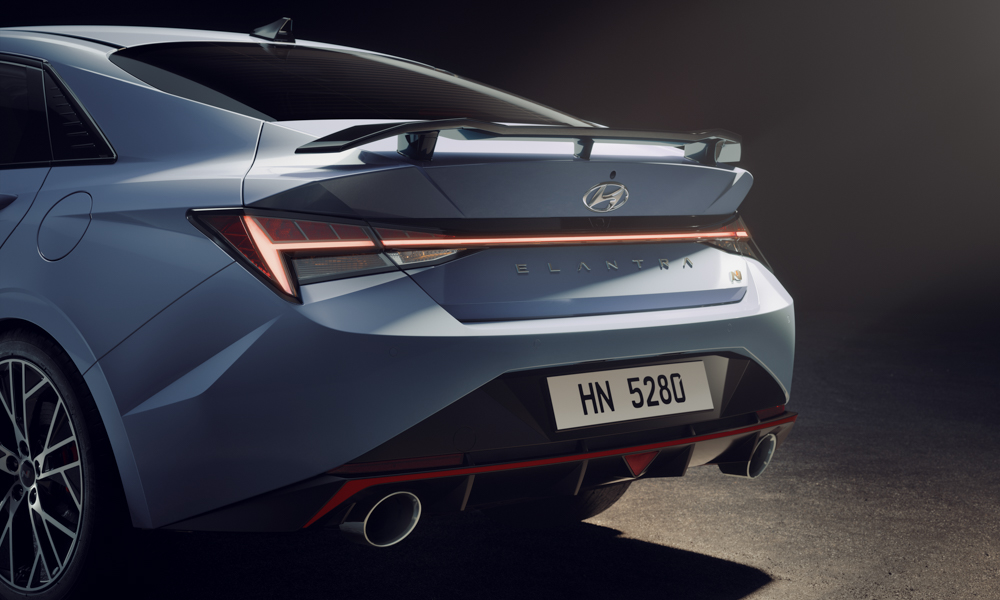 Under the Elantra N's hood is a turbocharged 2.0-liter unit making 276hp and 392Nm. If those numbers look familiar, that's because this engine is likely shared with the Kona N. Acceleration to 100km/h is a slightly quicker 5.3 seconds. And while the standard transmission choice is an eight-speed dual-clutch (like the Kona N), there is an optional manual gearbox equipped with rev-matching software.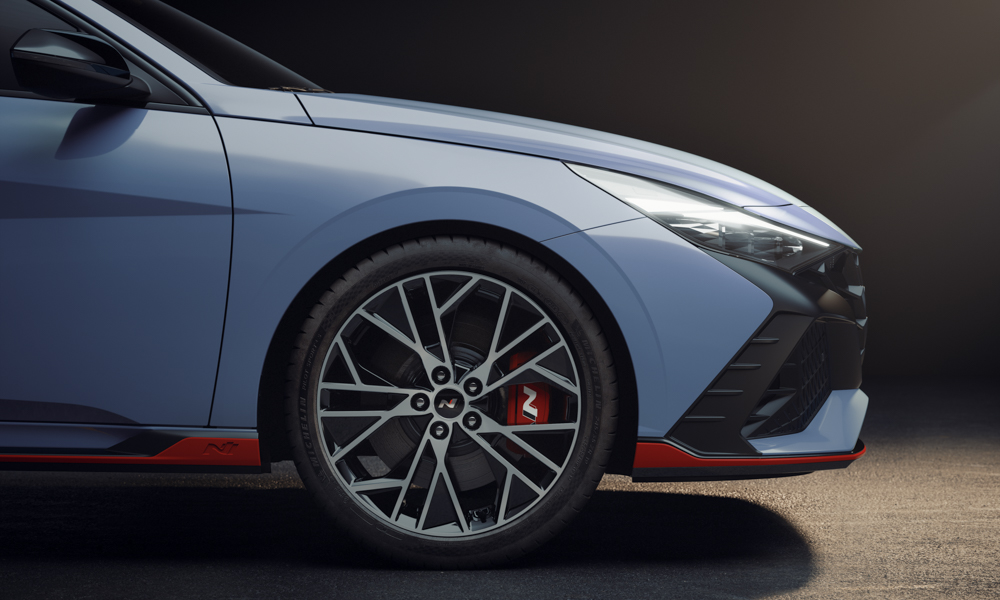 While the Elantra N sports the typical slew of suspension upgrades such as lowering springs and stiffer sway bars, it also employs clever electronics that manipulates the brakes to help the car go around corners faster. The vehicle can apparently cancel its brake-override feature to allow the driver to use left-foot braking. This is a technique that reduces understeer and speeds up the yaw rate so the Elantra N can turn in quicker.
Hyundai's newest N car is clearly geared toward the younger crowd as the infotainment system displays a circuit map, records lap times, and keeps track of the Elantra's vital signs. And just to encourage owners to do well in time attacks, the specially designed Hyundai N app can store lap records and rank them against other users.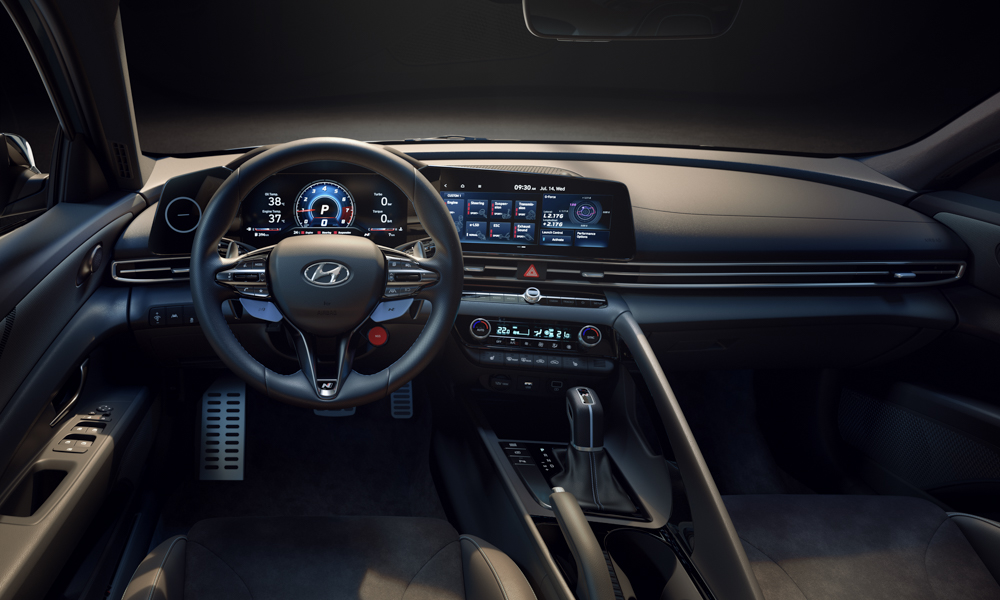 Some of the Kona N's technology has also trickled down to the Elantra N. For example, N Grin Shift temporarily boosts engine output by 10hp for 20 seconds. But Hyundai's sports sedan also employs its own tricks like a redesigned axle that integrates the driveshaft, and the wheel hub and bearing into one assembly. Used in the company's WRC vehicles, this design supposedly makes the car more tolerant to high g-forces.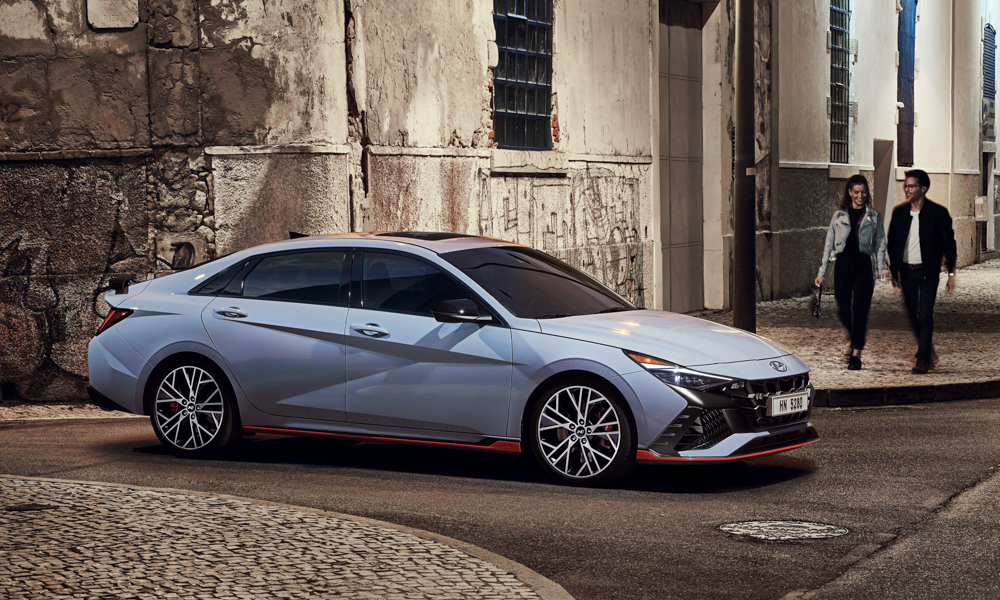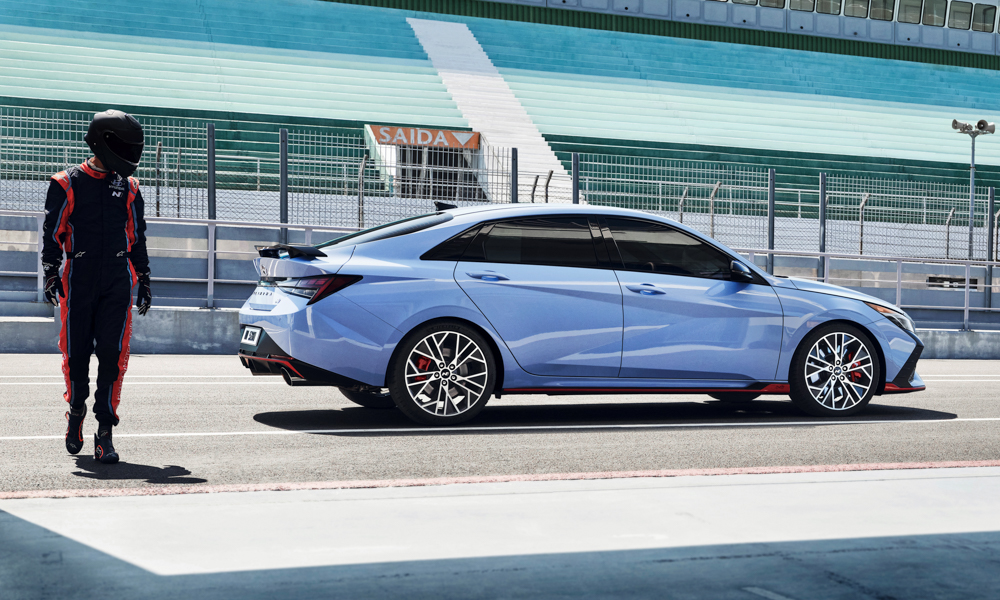 All of the Elantra N's goodies seem to make it a very competent track machine. But its appeal is another question altogether. There is a steady decline in sedan sales as customers generally favor crossovers and SUVs these days. In addition, the i30 N has roughly similar performance numbers. We really hope that Hyundai has indeed made the right call on its newest product.