While the 2021 Tokyo Auto Salon may not have any physical visitors due to COVID-19, that didn't seem to stop Daihatsu from creating not one but five super-cute concept cars for the show's virtual replacement. Unveiled as part of an online display called the "Daihatsu Village Colorful Carnival," the Japanese automaker is hitting its fans with a cute kei-car broadside that will immediately make you want to drive off in one of them.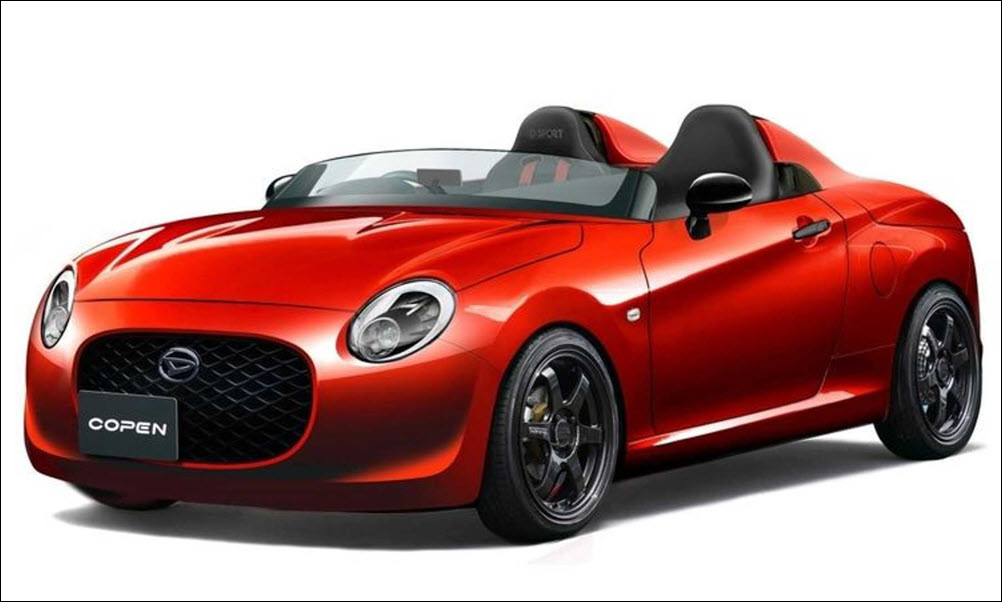 Copen Spider Version. The popular tiny convertible gets its roof removed and windscreen chopped in half. The proper roadster design is completed with the addition of camel humps behind the seats, and the whole thing just looks like heaps of fun on wheels.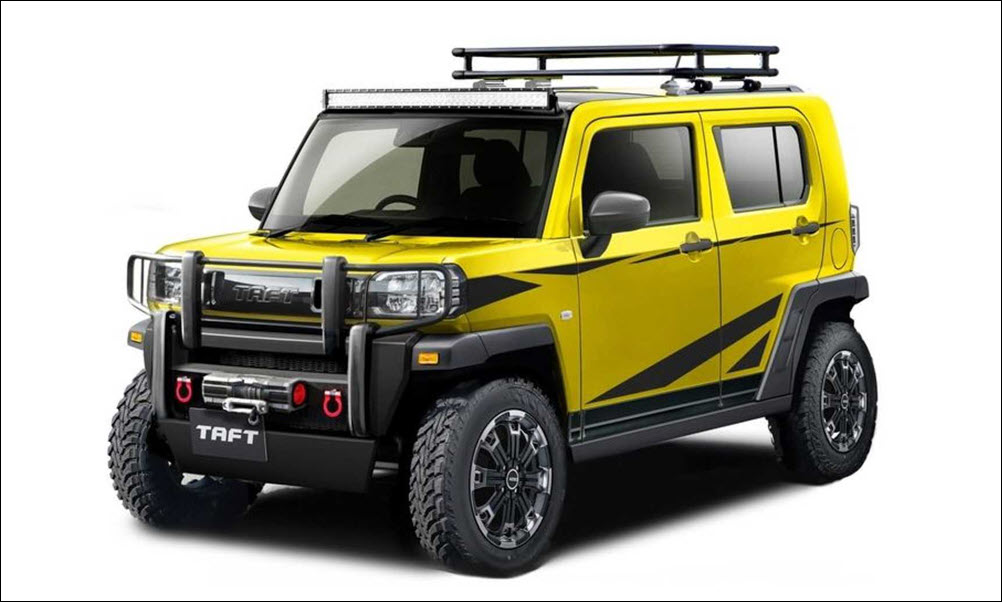 Taft Crossfield Version. A beefed-up version of Daihatsu's popular crossover, the Crossfield gets off-road goodies such as knobby tires, a bull bar, a roof rack and even a winch. The ride height has also been raised, so the car looks like it's ready to take on some serious trails.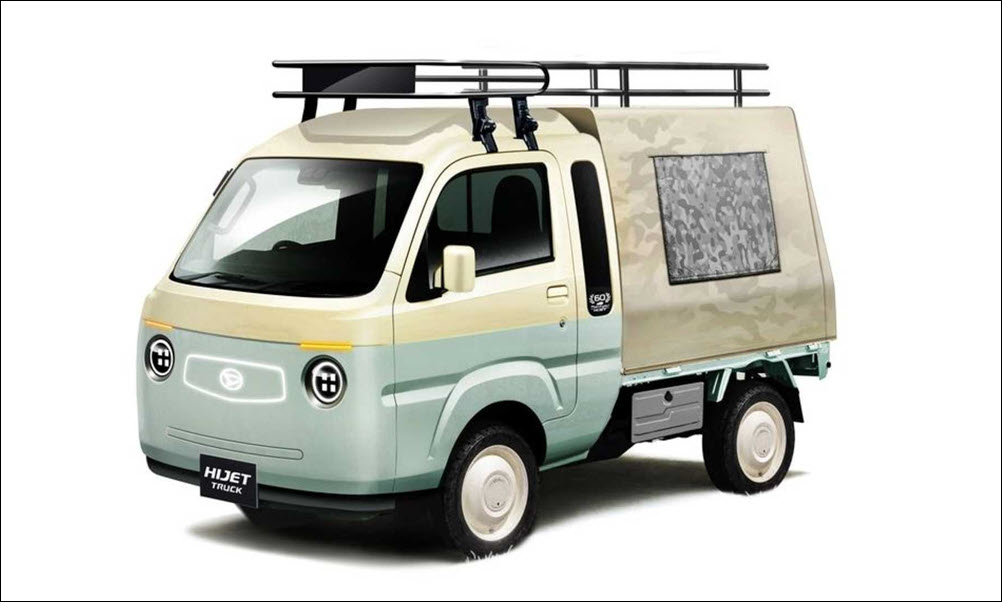 Hijet Jumbo Camper Version. This modern hippy camper van looks like it would be perfect for romantic weekends by the beach. While Daihatsu hasn't revealed yet what's hidden under the rear cover, chances are it's fitted with a fold-out tent and would be perfect for lengthy road trips with overnight stays.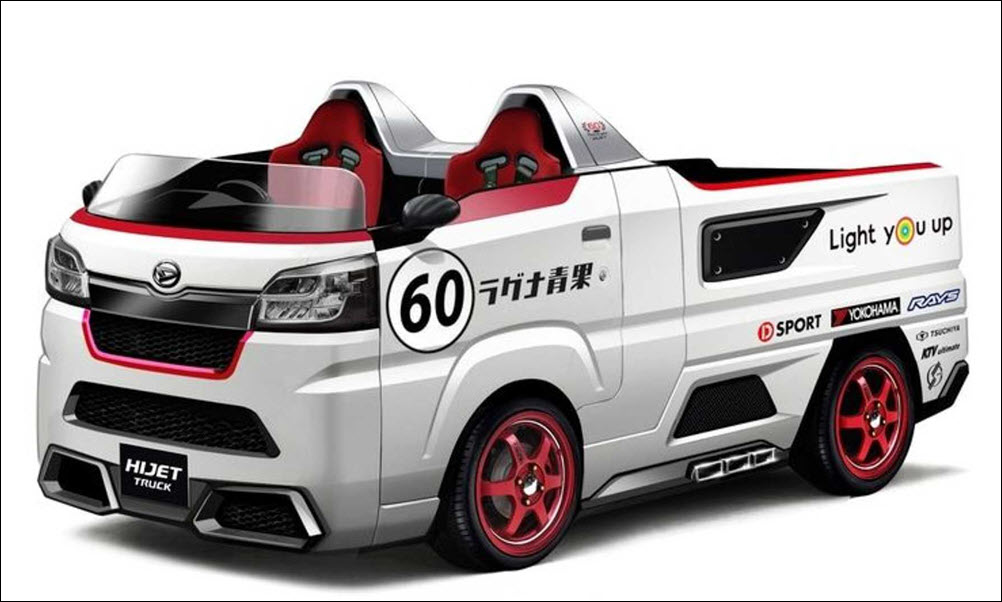 Hijet Jumbo Sportza Version. Probably the most outlandish creation of the lot, this is a quirky mixture of cargo van and race car. It has roadster-like features such as a tiny windscreen and menacing-looking side pipes. The race-car livery and sporty alloy wheels make deliveries in this baby anything but boring.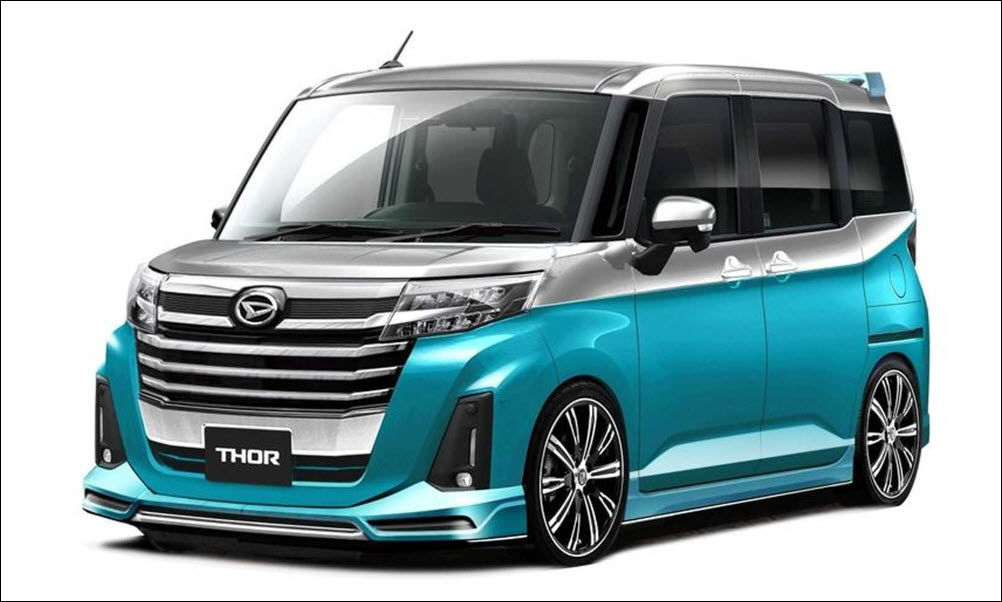 Thor Premium Version with D-Sport. This iteration of the Thor kei car has bodykit, custom alloy wheels, and a classy paint job for added bling. Its name is also a mouthful, which supposedly ups its street cred. There is no word from Daihatsu if the engine has received upgrades as well, but we don't mind cruising the slow lane in this cutie.