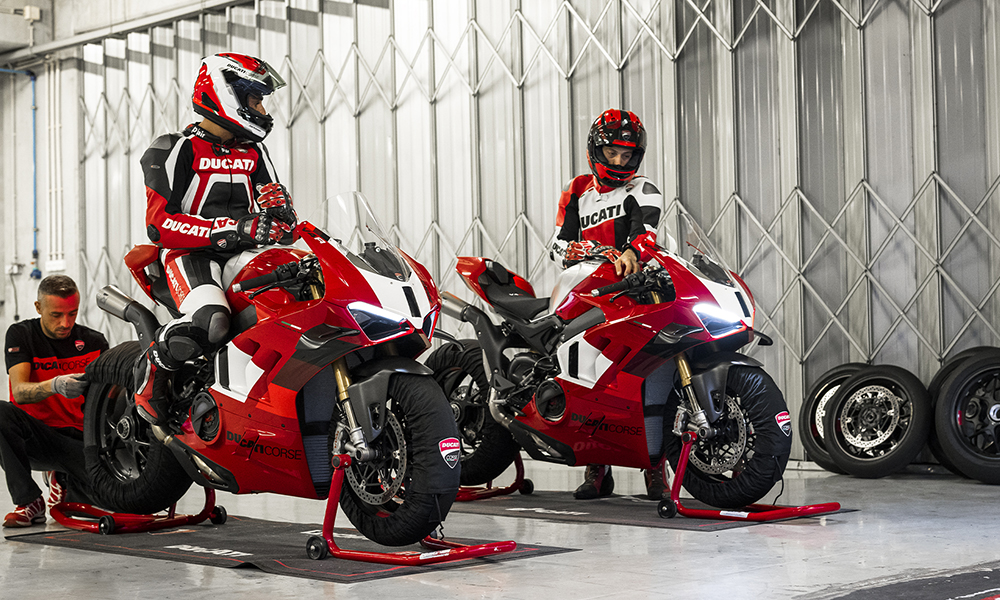 The Panigale V4 is a monster of a bike: 215hp, 13,000rpm redline, aerodynamic winglets, Pirelli Diablo Super Corsa tires, and all the good stuff. Ducati, however, unsatisfied with its own product, decided to one-up itself by creating an even wilder beast. And that is the new Panigale V4 R.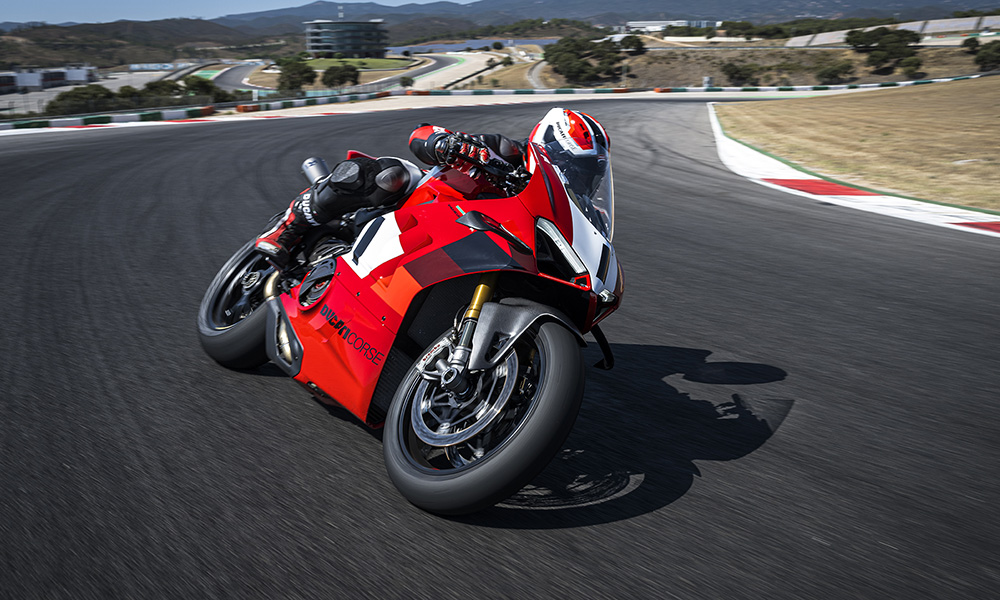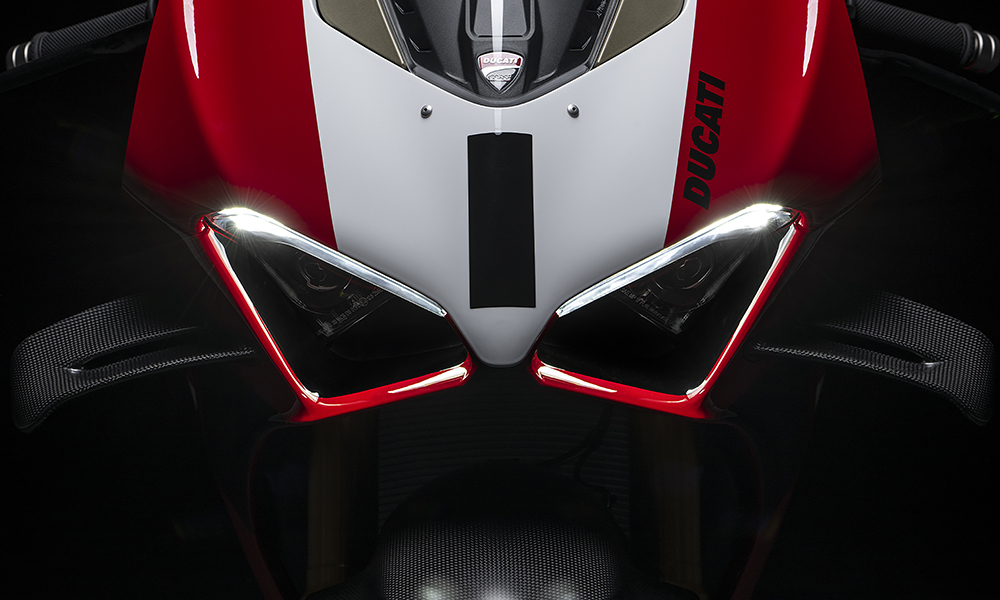 The V4 Desmosedici Stradale R engine, with a counter-rotating crankshaft, displaces a MotoGP-compliant 998cc. It revs out at an earth-moving 16,500rpm, and makes 218hp with the standard exhaust. With an Akrapovič racing exhaust and a few liters of Shell's Panigale-specific performance oil, peak power is raised to an incredible 240.5hp. That's Kawasaki H2 R power in a naturally aspirated engine.
All this is achieved by applying exquisite technical features to the powerplant. Titanium connecting rods and reshaped aluminum pistons are employed to reduce rotational mass. In addition, the pistons are also finished with a Diamond-Like Carbon (DLC) coating to reduce friction—technology derived directly from Formula 1 and MotoGP.
The gearbox ratios have also been modified to match those used in World Super Bike racing. The first, second, and sixth gears have been lengthened to provide more usable power in slower corners and higher top speed.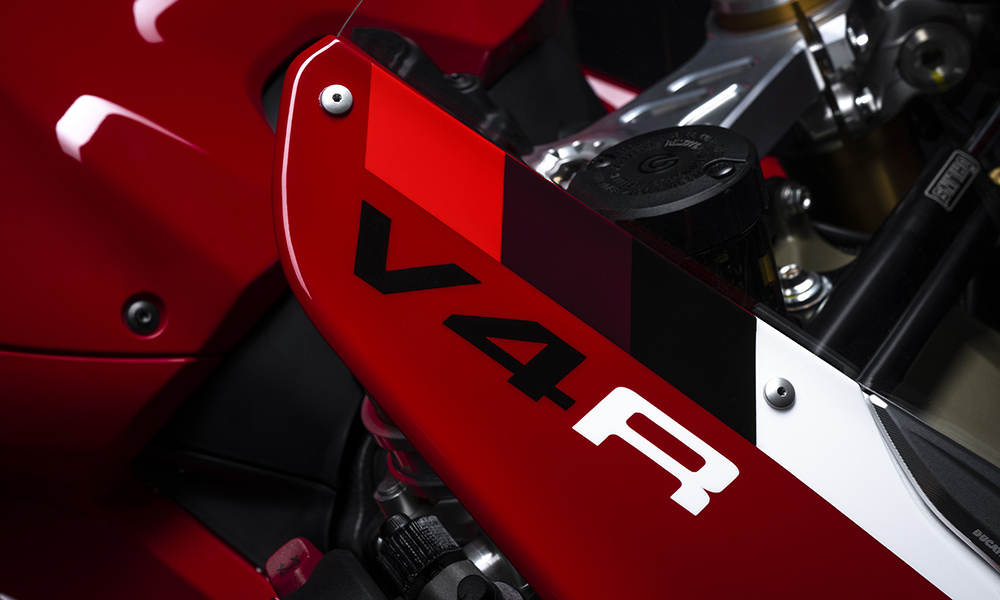 Riders can choose between four engine modes: Full, High, Mid, and Low. Full unleashes every drop of power available, while the last mode restricts the bike to an amiable 160hp, and dulls throttle response for street use. A new engine brake control software has been added as well, giving the rider three selectable levels of engine braking.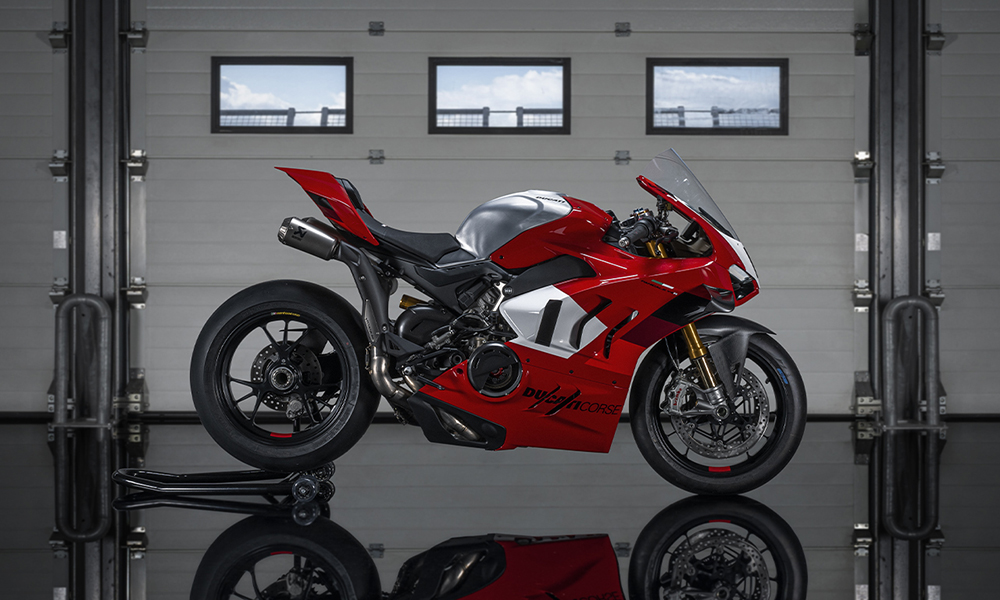 An Öhlins NPX25/30 fork takes care of the front axle, and a TTX36 monoshock with a hydraulic preload adjuster is stationed at the rear. The swingarm pivot is adjustable right out of the box, allowing for a ride-height increase of up to 20mm.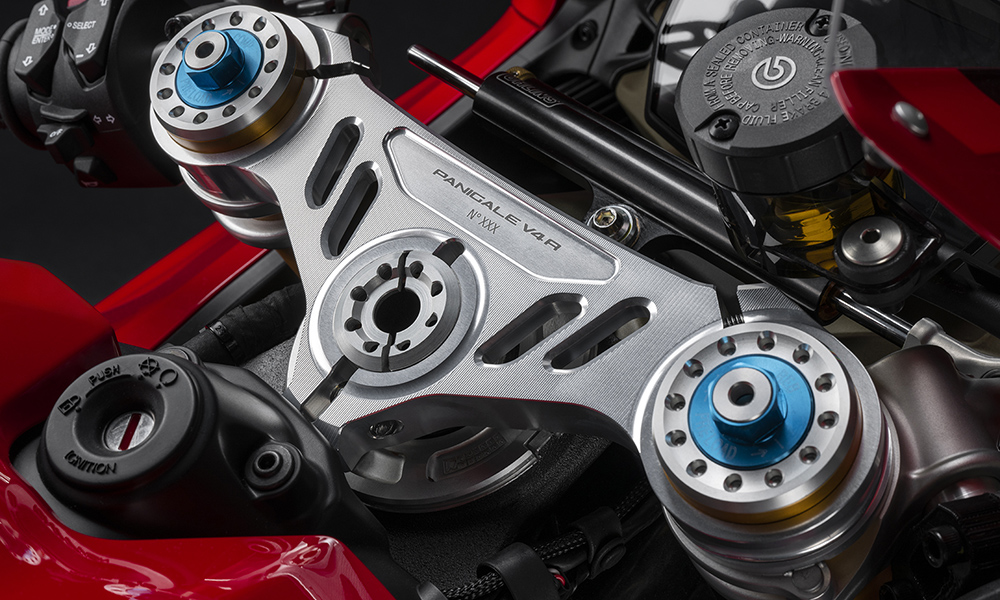 The V4 R will be built as a numbered series, with each bike's individual production number engraved on top of the billet-aluminum steering stem. With the upgrades brought to this new bike, Ducati has made superbike racing tech and performance accessible to the ordinary Ducatista.