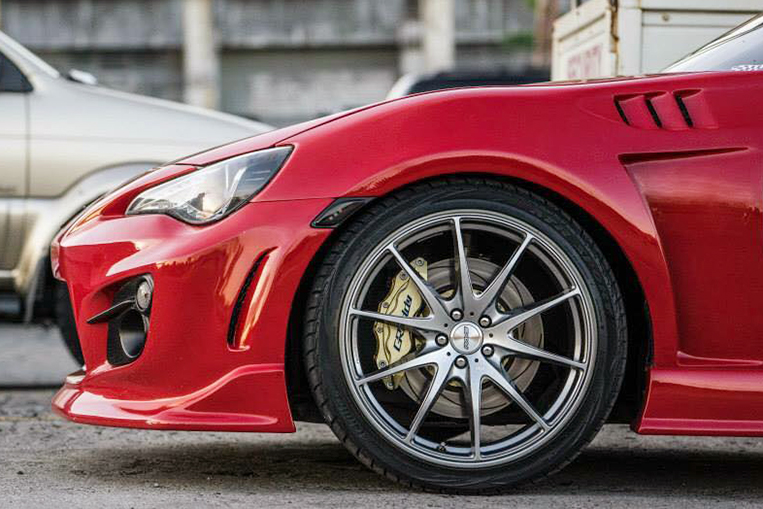 If you've been reading our content the past few months, you most likely know that Toyota Motor Philippines is celebrating its 30th anniversary this year. Now, three decades is a long time and should easily translate to countless happy customers who have fond memories of their beloved vehicles. Obviously, these organic anecdotes of car-ownership satisfaction are the stuff that marketing gold is made of. Precisely why TMP has launched a microsite called "Me and My Toyota."
On this microsite, people are encouraged to submit a photo or a video (in JPEG or MP4 format, up to 10MB in size) of their Toyota vehicle with an accompanying story. Toyota only asks that the featured cars be local models (read: not imported or bought from the gray market), and that the stories don't include obscene language, show illegal or unsafe behavior, or "put TMP in a bad light."
Once screened and cleared, an entry will be uploaded to the microsite for everyone to see and appreciate. Below are examples of how an entry will look like on the site.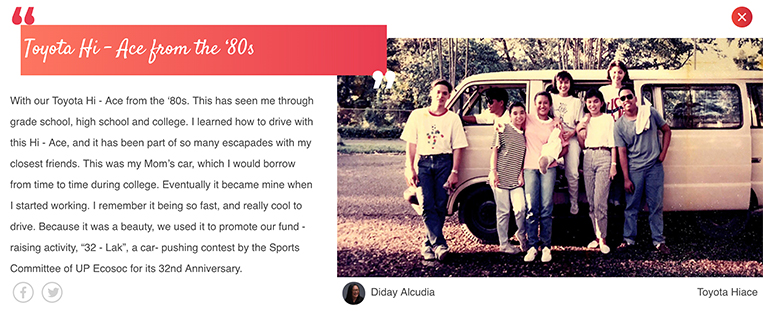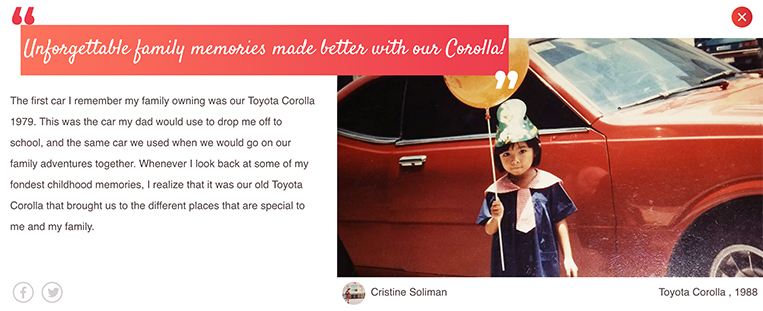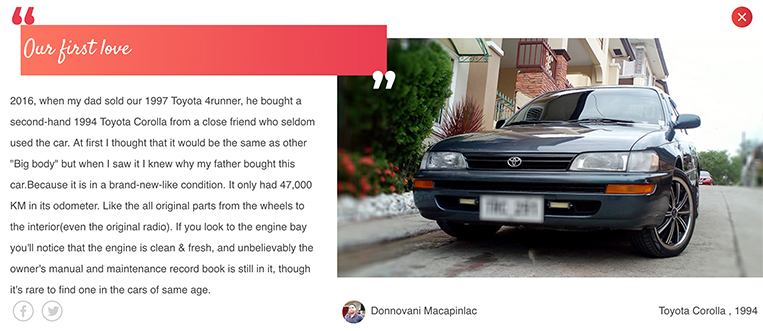 The sender then also qualifies for the raffle that will give away a total of nine Apple TVs (32GB) and 30 Secrid card protectors. These raffles are based on 100% random chance, not on the quality of the photo/video or the story. So no, this is not a storytelling contest. An entry submission merely qualifies the sender for the raffle (assuming the entry gets approved and posted).
The campaign runs until February 7, 2019, with three raffle draws to be held. Three Apple TVs and 10 Secrid card protectors will be given away on each of these raffle dates, which are scheduled as follows:
October 25, 2018;
December 20, 2018; and
February 14, 2019.
Entries that don't win on the first or the second draw date are still qualified for the next one. An entry sender, however, may only win once (even if he or she submits multiple entries). Winners will be announced via TMP's official Facebook page.
By the way, this promo is open only to Philippine residents. One more thing: If you join, you are basically giving Toyota your unqualified consent for the promotional use of your entry.
You may submit your entry here.