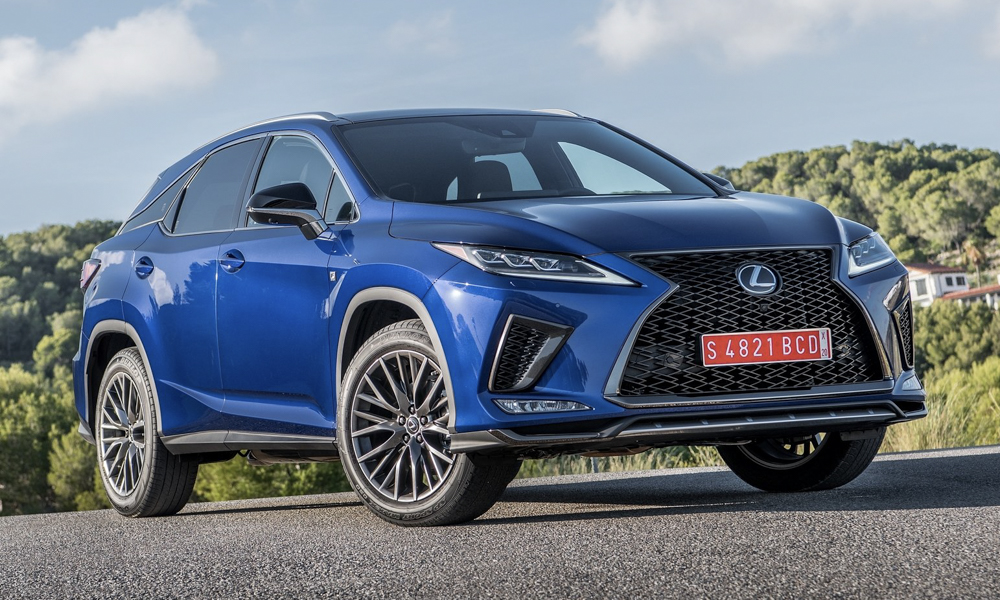 Christmas is around the corner, and aside from the usual onslaught of Mariah Carey and Jose Mari Chan on our ears, it's also that time of the year for many of us to start shopping for things for those closest to our hearts.
If you've been fancying a Lexus RX, you'll be glad to know that you'll be able to have one this November through special financing packages which range from 30% to 50% down payment, and 0% interest for up to 36 months.
The flagship crossover of Lexus features a design language that still offers the sexiness of a low-riding sedan, but also the comfort and practicality that you've come to expect from an SUV.
The RX350, which comes in at P4,498,000, features a 3.5-liter 2GR-FXS V6 engine with 296hp and 370Nm, and adaptive variable suspension to offer both a fun and comfortable ride when you desire. Meanwhile, for P5,158,000, you can get the RX350 F Sport. It features all the F Sport goodies like a unique appearance package, special interior trimmings, and bolstered F Sport seats should you desire a sportier feel to your RX.
But, if you happen to already own a Lexus and love it as much as a family member, you can also treat it to an early Christmas gift. The brand will have its Car Maintenance Weekend this November 18-20 at Lexus Manila or any Lexus accredited dealerships.
You'll get up to a 40% discount on genuine fully-synthetic engine oil, and a 20% rebate on the Bactaklenz service, UV lamp, and air purifier bundle. You'll only get 10% off if you purchase the last two items separately.
If you want to buy yourself an RX from the comfort of your home, you can visit the Lexus Remote Website at this link, and you can also schedule your maintenance appointment here.