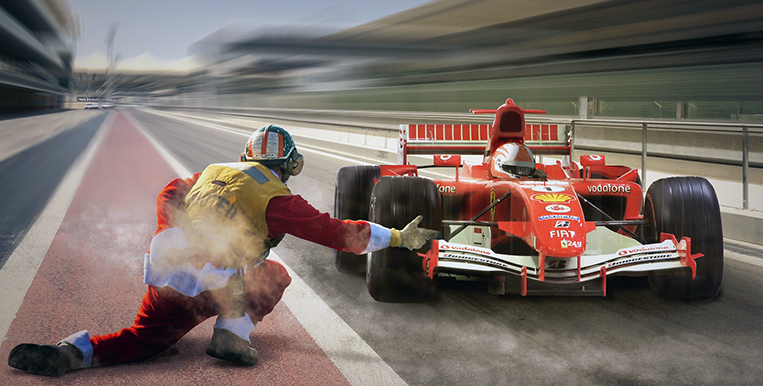 With the cat out of the bag that a Formula 1 race could be held in the Philippines in the future—however small the possibility actually is—people are now wondering where such a grand motorsport event could take place. F1's owner has recently secured trademarks for the terms "Philippine Grand Prix" and "Manila Grand Prix." And while this move may not necessarily mean that F1 officials are seriously interested in coming to our shores, it's still a fun exercise to imagine where the race might be run. Would it be a purpose-built track or a temporary street circuit?
In our humble opinion, the latter option would be infinitely more exciting and instantly evoke comparisons with the Singapore Grand Prix. Now, to see what such a Metro Manila street circuit might look like, we brainstormed and created three different possible locations. One goes through Makati, another takes place in Bonifacio Global City in Taguig, and a third track is laid out next to Manila Bay in Pasay. These are all pure works of fantasy, and you're more than welcome to contribute your own ideas.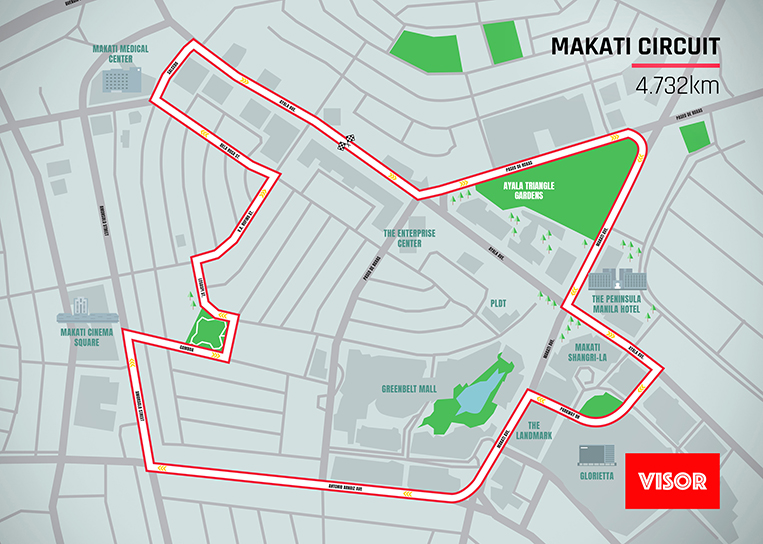 Makati Circuit. Inspired by the Singapore F1 track layout as well as past plans for a London GP that would have seen cars race right through the heart of the city, this Makati street circuit would give office employees a front-row view of the action. Start and finish lines are on Ayala Avenue, with drivers racing clockwise around the city's central business district. After whizzing around Glorietta and Greenbelt, drivers can put their foot down on Arnaiz Avenue before turning right onto Amorsolo and eventually snaking their way around Legazpi Village. At 4.732km in length, the Makati Circuit will just be a few meters longer than the Circuit de Barcelona-Catalunya (4.655km), and will have to consist of 65 laps for a total race distance of 307.58km.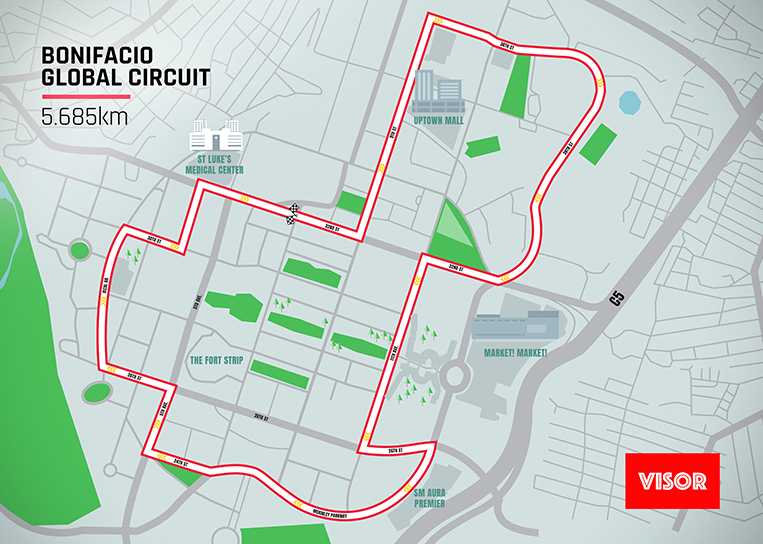 Bonifacio Global Circuit. BGC is no stranger to motorsports, with several driving events having taken place there in the past. On one occasion, Filipino-Swiss driver Marlon Stockinger even drove his Lotus race car through the district, somewhat proving that staging a GP here is doable. Our imaginary track makes full use of the smooth streets in the area and leads drivers around a thrilling 5.685km course that stretches from McKinley Parkway up to 38th Street. Lengthwise, it sits between the Circuit of the Americas (5.513km) and the Circuit Paul Ricard (5.842km). This race would have to cover 54 laps for a total distance of 306.99km to comply with F1 rules.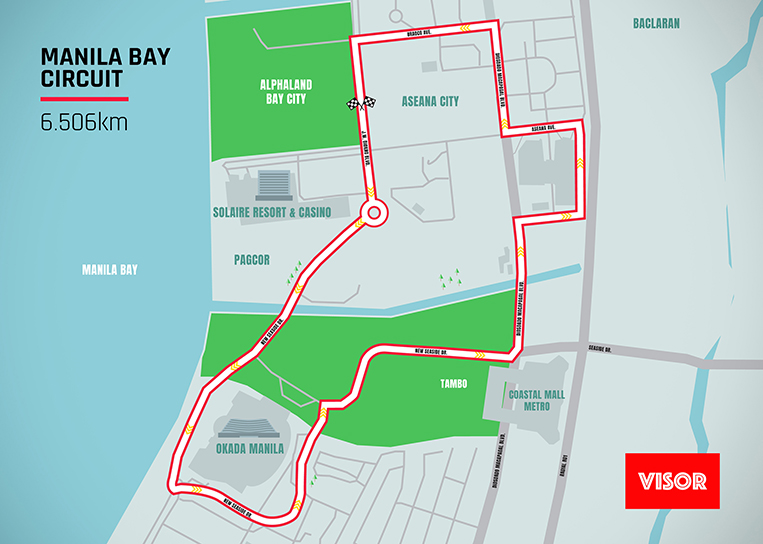 Manila Bay Circuit. Probably the most realistic track concept, this one is situated near SM Mall of Asia. With a lot of space and relatively new roads in the area, creating a temporary F1 circuit here seems like a viable idea. Our fantasy track starts on J.W. Diokno Boulevard before making its way along the bay and past Okada Manila. It then heads back and loops around City of Dreams toward the finish line. Estimated track length would be 6.506km, which is a little longer than the Baku City Circuit (6.003km) but also shorter than the longest track on the current F1 calendar, Spa-Francorchamps (7.004km). A Manila Bay F1 race would have to run over 47 laps to comply with the rules, giving it a total distance of 305.78km.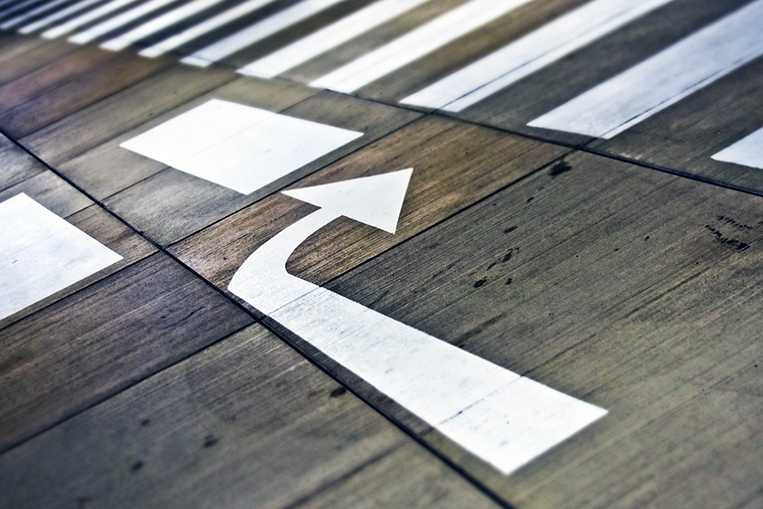 Until Liberty Media, the current F1 rights holder, releases more information about its plans for a possible race in the Philippines, all we can do is continue to dream about the premier league of open-wheel circuit racing coming to our territory. As we've already pointed out, staging a Philippine Grand Prix requires a lot—in terms of money, time and effort—but perhaps some F1-loving Pinoy big shot can make it happen. Fingers crossed.
NOTE: The F1 race distance rule that we keep referring to above states that each race needs to be completed within the minimum number of laps that adds up to a total distance exceeding 305km. For example, if one lap of a particular circuit measures 5.5km, you divide 305km by that distance and then round off the result to determine the number of laps. With the example given: 305 ÷ 5.5 = 55.45. The race will therefore have 56 laps.