Some people don't consider it necessary, but checking if your tires are inflated is part of basic car ownership. If you're looking for a straightforward and simple electric tire inflator, you might want to consider the Blaupunkt TIF 1.0. It's affordably priced at P2,550 from the brand's Lazada official store. It is also compact at 150mm long, 54mm wide and 130mm tall, and relatively light at 630g.
This means you can easily chuck it in your car's trunk without it taking up too much space. It also comes with two adaptors—for inflatables and for balls—so you don't need to tire yourself out (yes, that's a pun) from inflating your son's pool toy at the water park.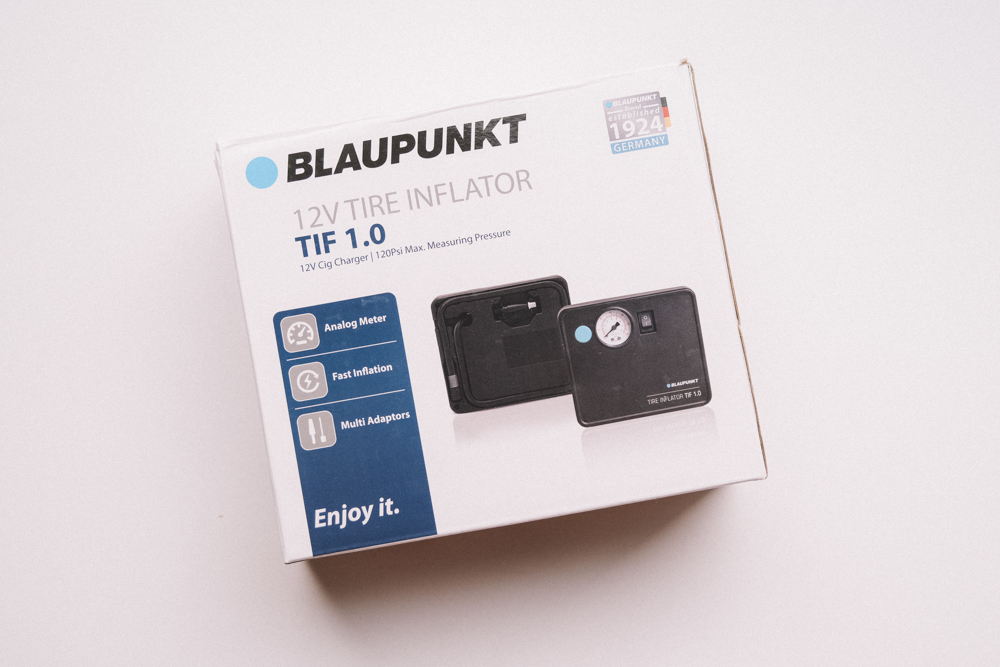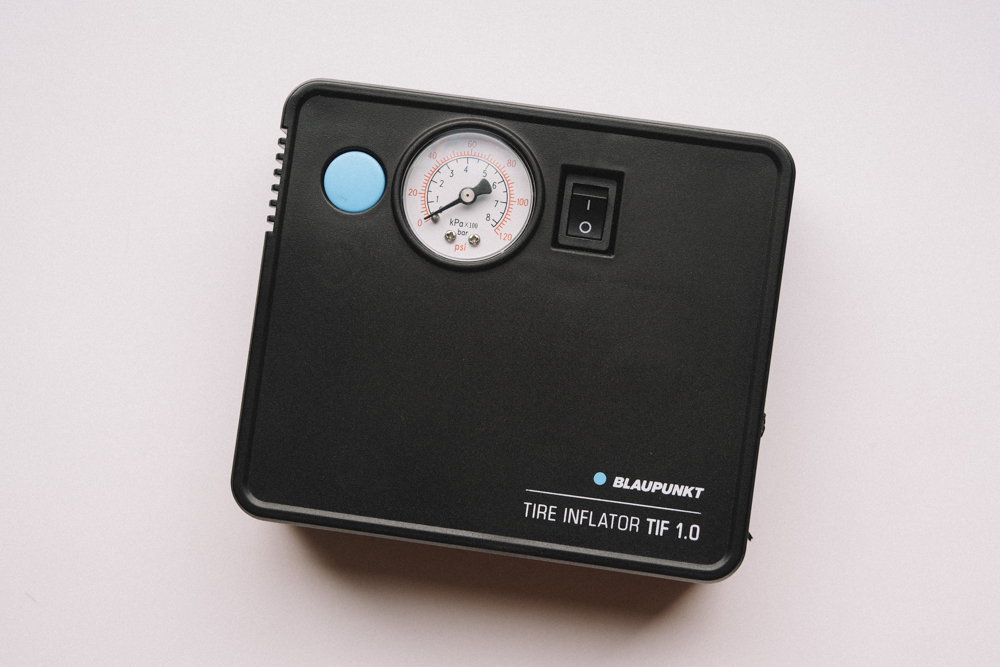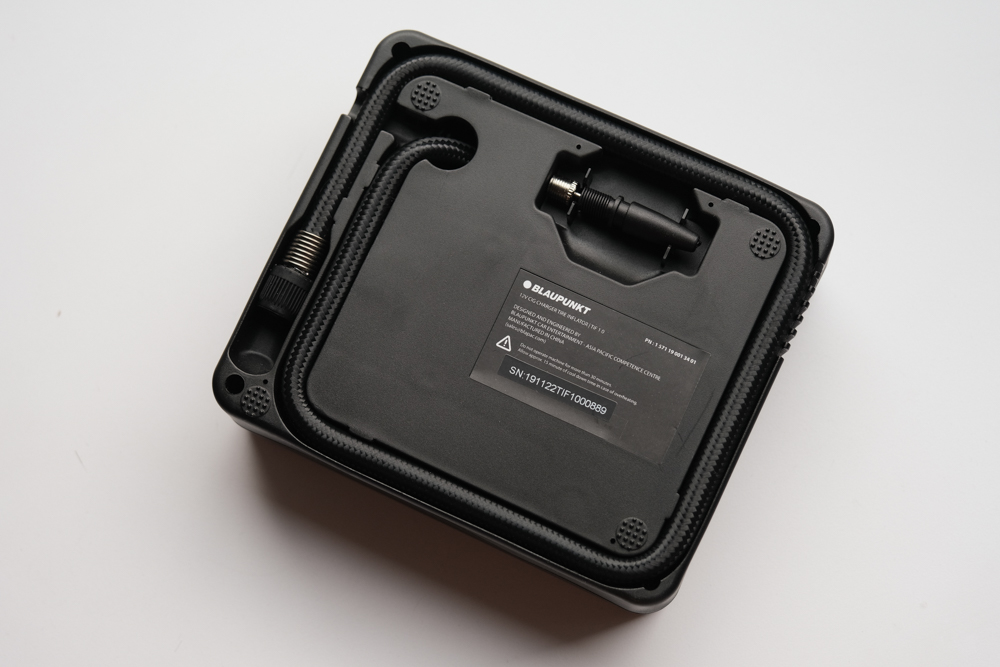 Using the TIF 1.0 is quite simple. You plug it into your car's 12V socket and then attach the air hose to the tire valve. Take note that the power cable has a length of 300cm, so it should be long enough to reach all four corners of a compact sedan or crossover from the center console. But if you have a longer vehicle, you might want to consider using other outlets found in the trunk/rear compartment.
As for the air hose, it's a braided 50cm tube so it won't be going too far away from the tire. It screws onto the valve to lock in place. It's not as easy to mount as those push-in lockers, but at least you'll be assured of a secure fit.
You'll then see the tire's current pressure indicated on the analog pressure gauge. The measurements increase in increments of two, so just be aware of that if you need to dial in a specific number. But it's nice to have indications both in psi and kPa (kilopascal).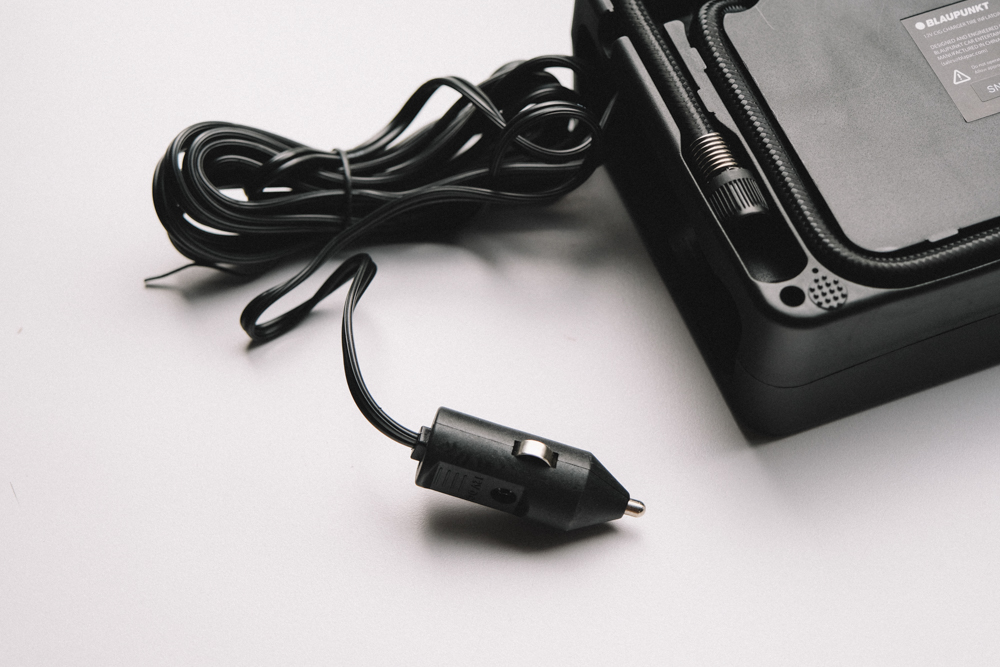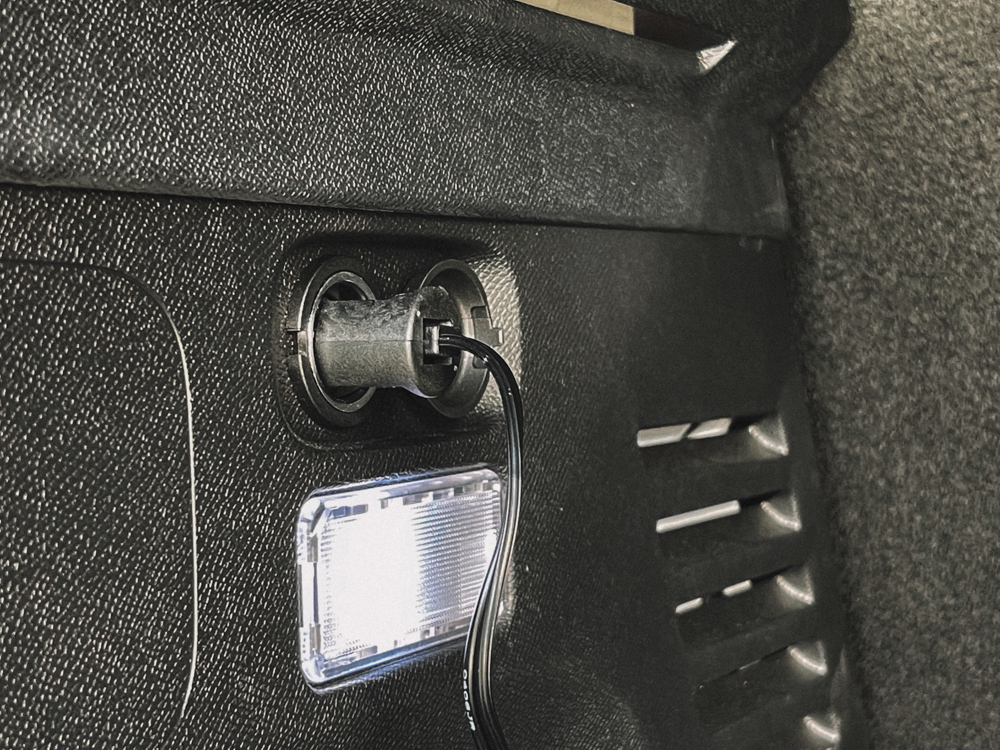 Then, all you'll have to do is hit the power switch. The inflator vibrates so make sure to hold it down while it is running. The blue button (which is a clever design choice) beside the gauge releases air, so you can use it to easily (and accurately) deflate the tire if you exceed the recommended pressure.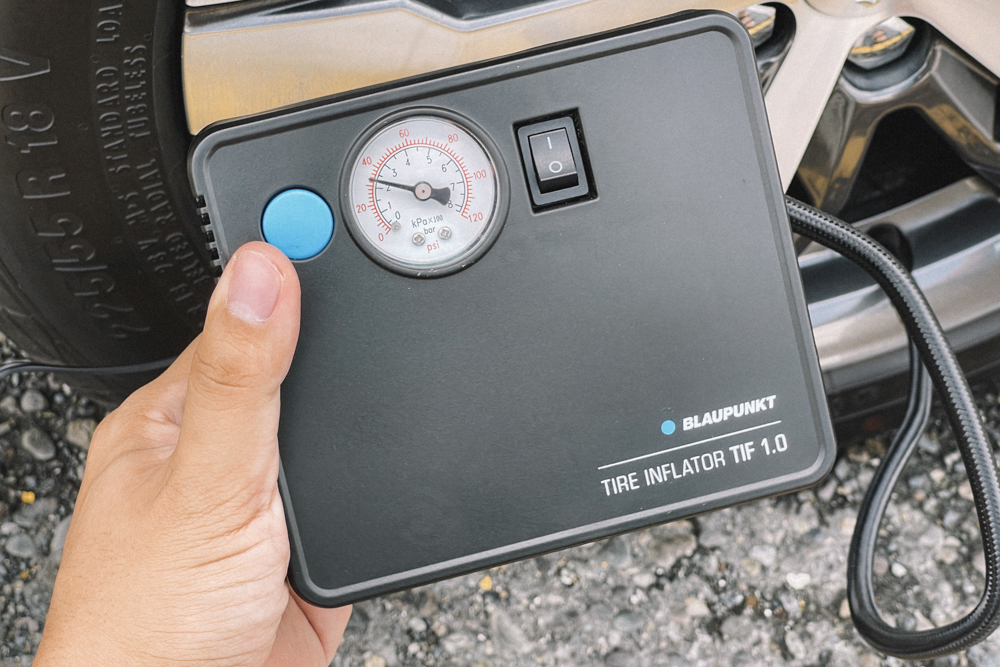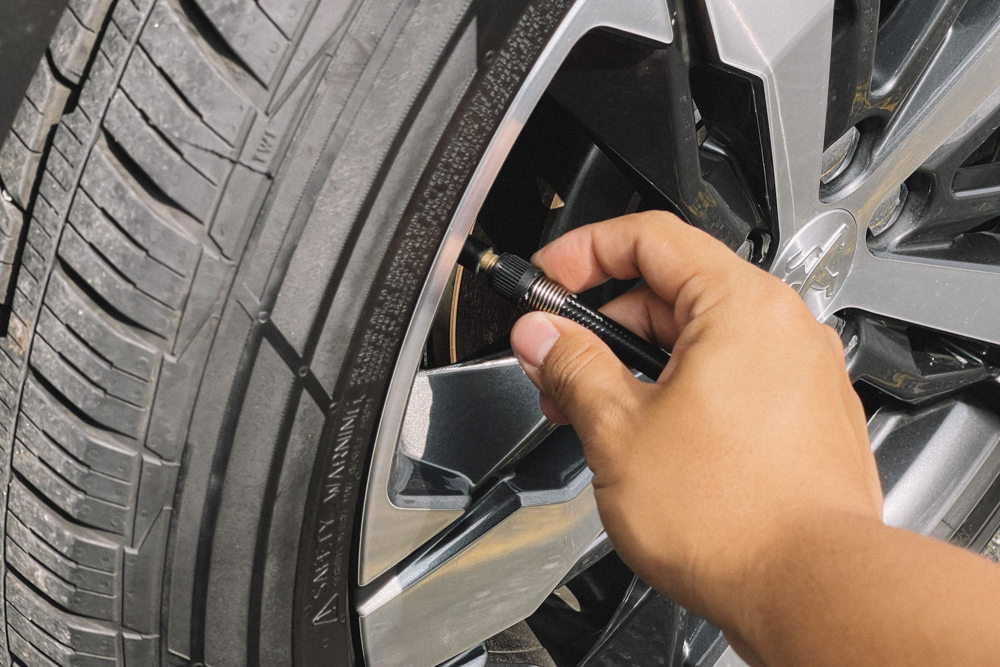 According to the manual, the TIF 1.0 can inflate a standard 195/65 R15 tire from zero to 35psi in five minutes and 30 seconds. That's an extreme case. Realistically, you'd be able to spot an underinflated tire before it goes completely flat.
From experience, topping up a slightly larger 225/55 R18 tire from 24psi to 32psi took me about 40 seconds. So, the bigger the tire, the longer it takes to inflate. You can run the TIF 1.0 for 30 minutes continuously, and the manual recommends a rest time of at least 15 minutes before using it again.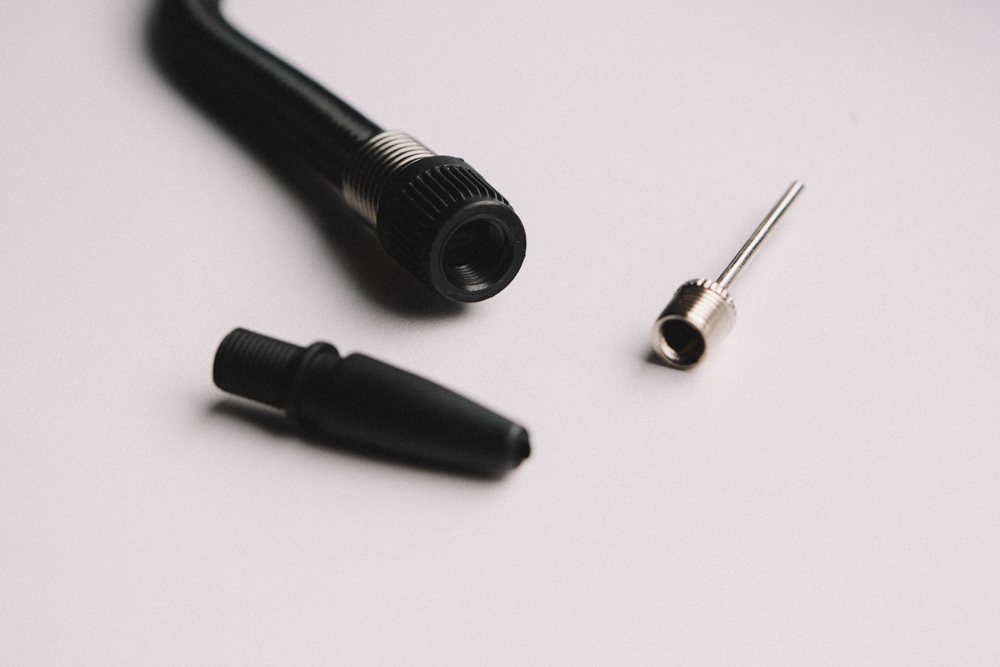 Most people may argue that a portable inflator isn't exactly important since most modern cars have a spare tire or a fix-a-flat kit, or are equipped with run-flats. But for me, it's crucial that you have one as part of your car's essentials kit. I would rather spend five minutes inflating a punctured tire at the side of the road than be at the hospital for a few days because of an accident courtesy of a tire blowout. Better to play it safe than sorry, right?