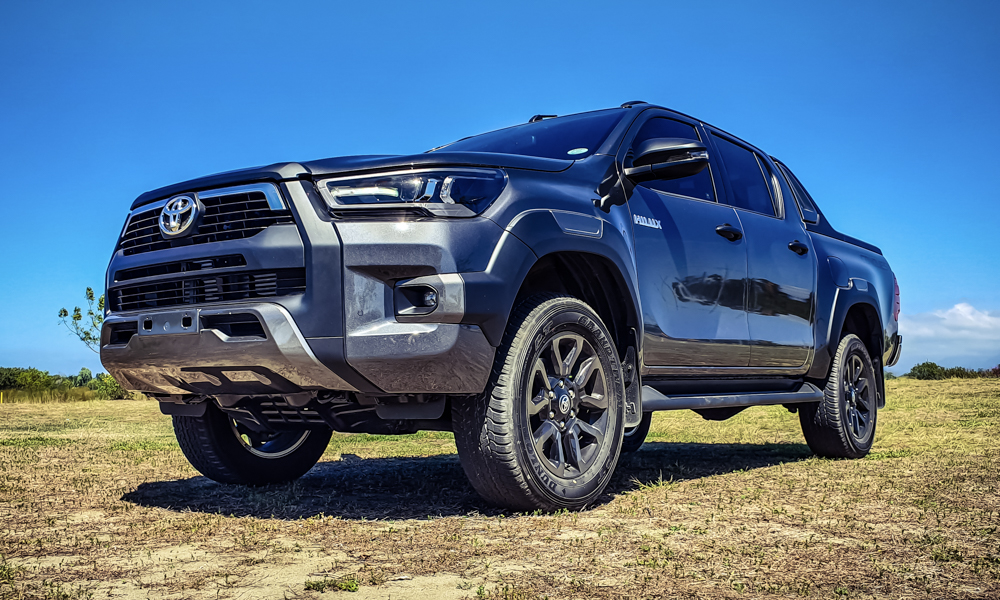 The Toyota Hilux Conquest is named so because of its supposed ability to conquer everything that gets in its way. Available with a 2.8-liter turbodiesel with just a hair above 200hp and 500Nm sent to all four wheels, it certainly has the guts to climb every mountain and ford every stream. It also has a princely price tag to match its capabilities—the least expensive 4×4 model fetches north of P1.7 million.
But given that most pickups are used as daily drivers with the most extreme type of terrain being a pothole as big as a senator's belly, four-wheel drive isn't always needed. That's where the "budget" Conquest comes in, with a smaller heart and being pushed along solely by the rear axle.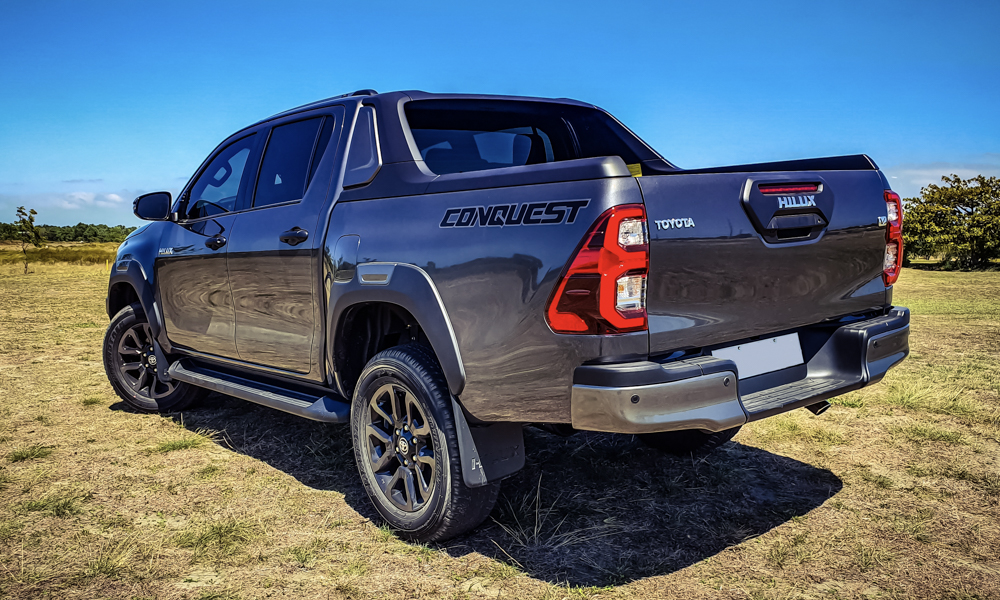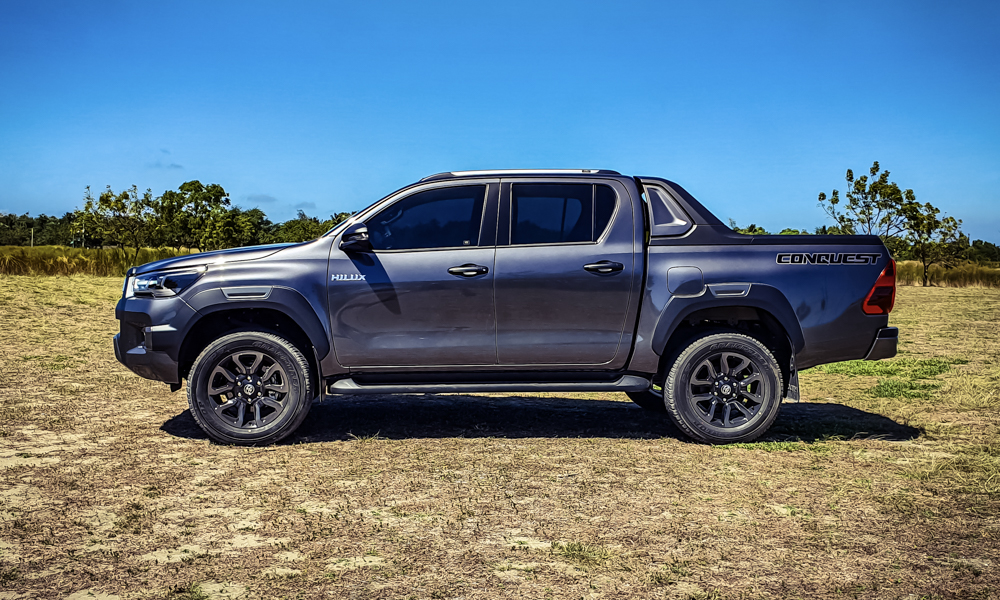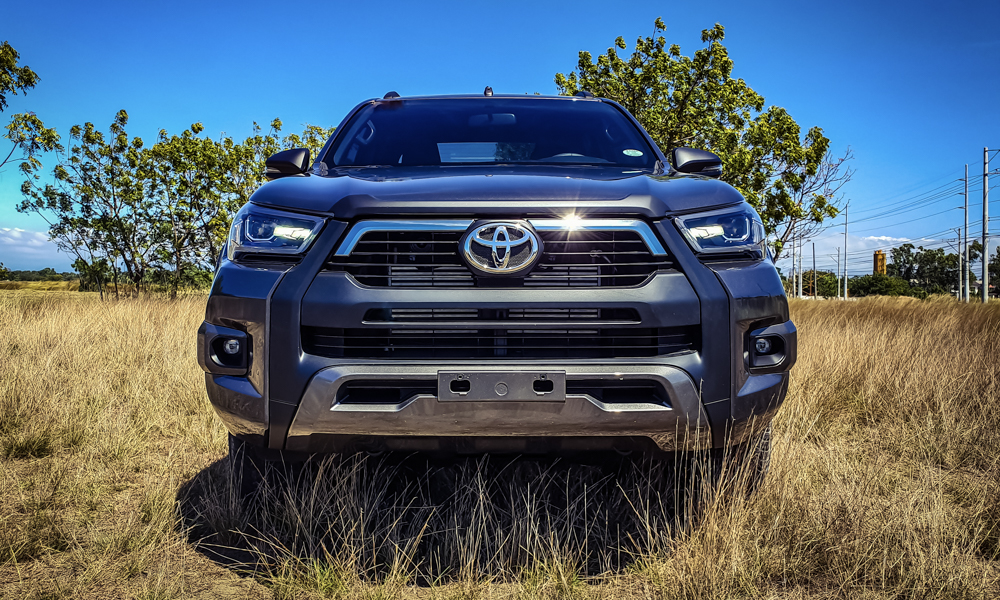 If you're simply looking for style, then the two-wheel-drive Conquest does not disappoint. The matte-black exterior accents give it a rugged look and distinguish it from lesser Hilux variants. The hero color for this range-topping trim level is strangely named Emotional Red, but if you want a more cohesive theme, then Gray Metallic is the one to go for. Toyota has also thankfully decided to paint the 18-inch alloy wheels black, which adds to the macho factor.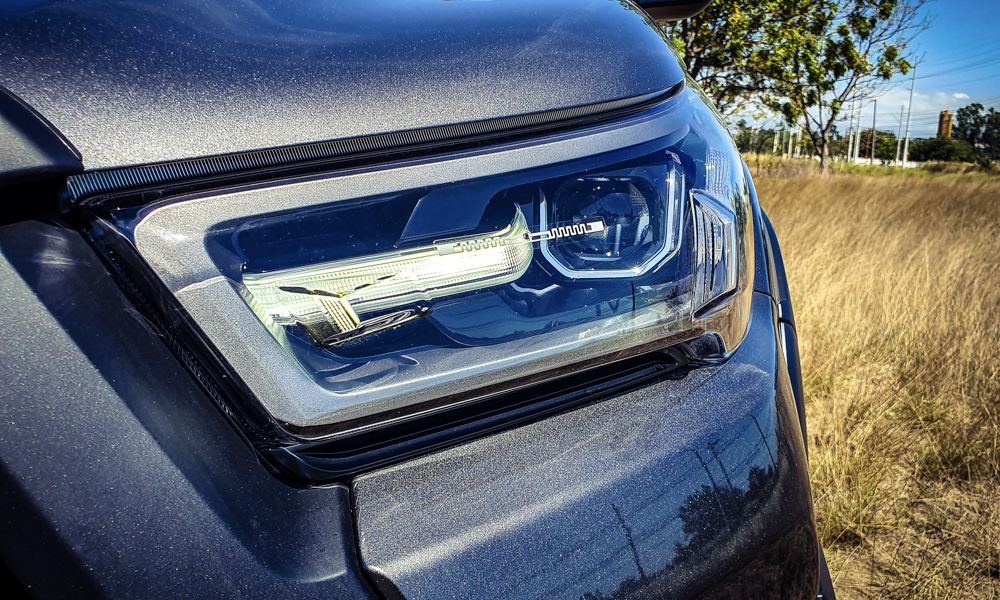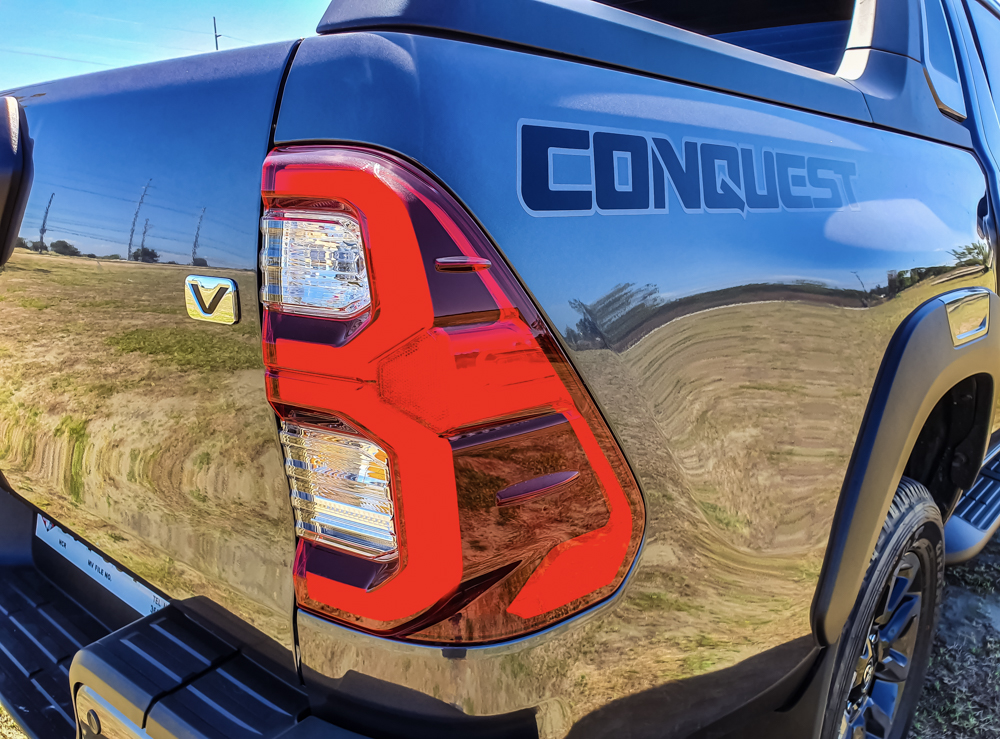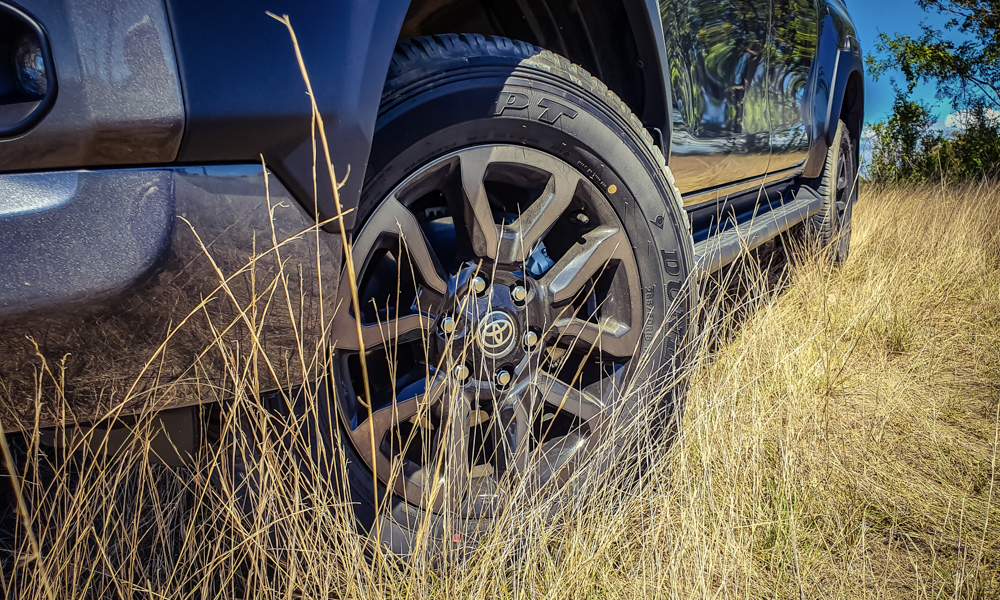 Lighting units are an almost all-LED affair (we'll get to the "almost" later). Visibility is vastly improved with the small running-light strip within the headlight assemblies. At the rear, a B-shaped border gives the taillamps a modernized makeover. But what spoils the fun is the rear turn signals with the old-fashioned halogen bulbs. It's just a small thing, but it sets off my OCD, which isn't normally triggered given that I'm generally a clumsy person.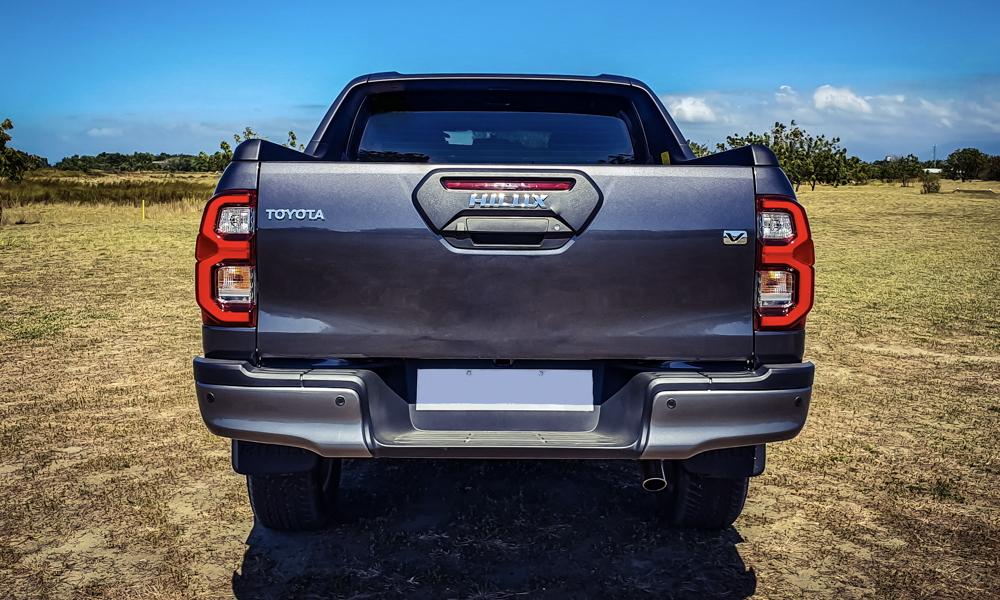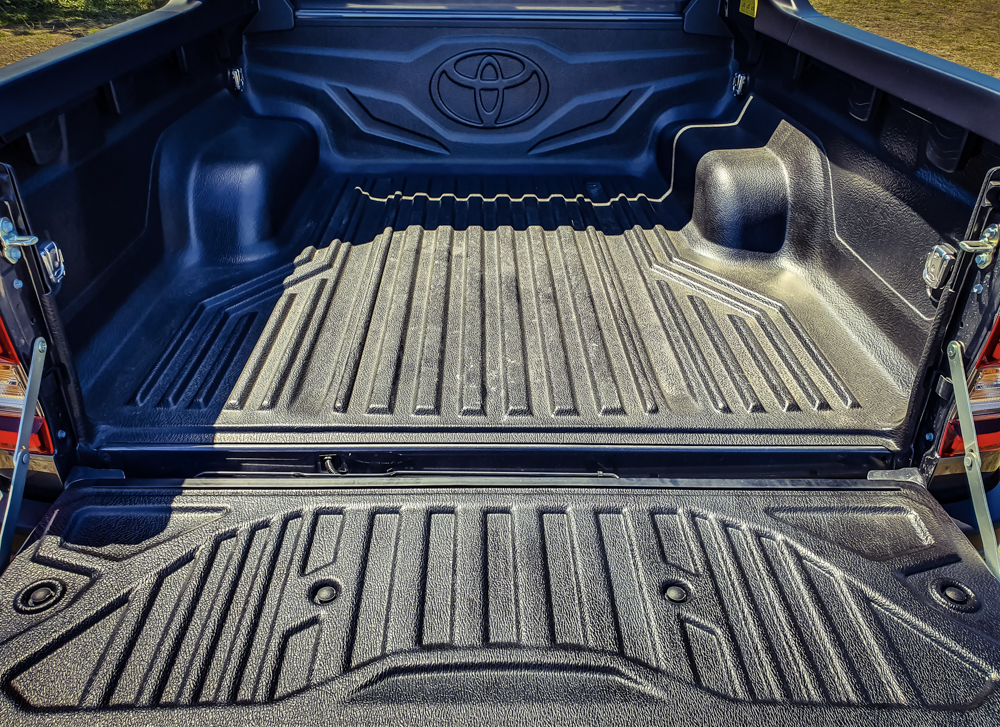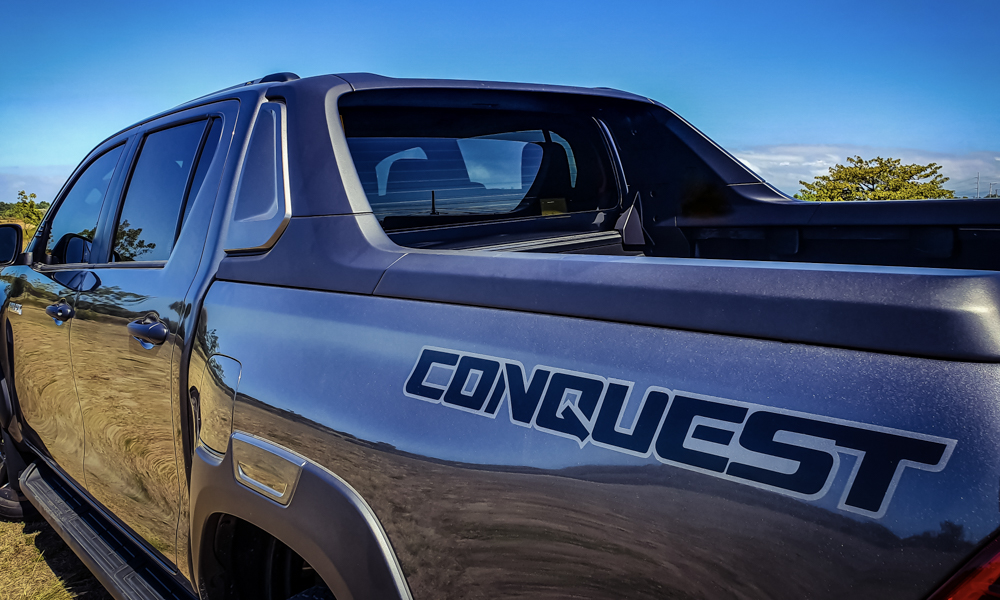 The interior gets some significant updates. With the exception of the base J grade, all Hilux trim levels finally get head units with Apple CarPlay and Android Auto. The eight-inch touchscreen unit in the Conquest is quite large, but the user interface could use a little more improvement as it looks like an old smartphone menu. And while the black fabric seats are comfortable, those looking to shell out for a top-of-the-line truck could be expecting something a little more opulent like leather.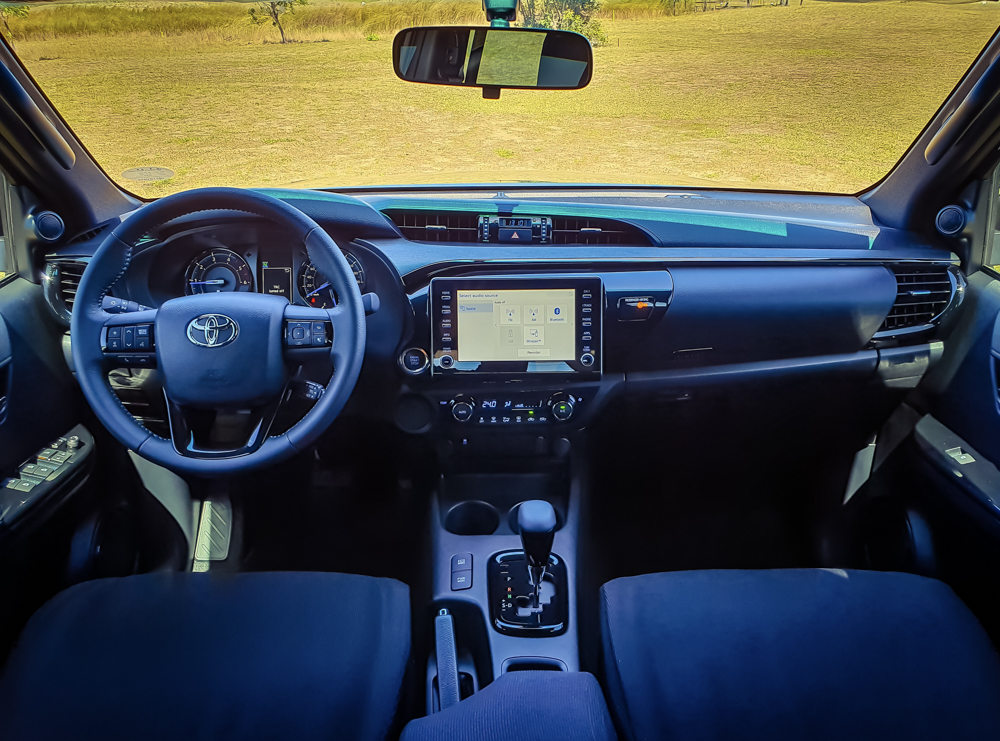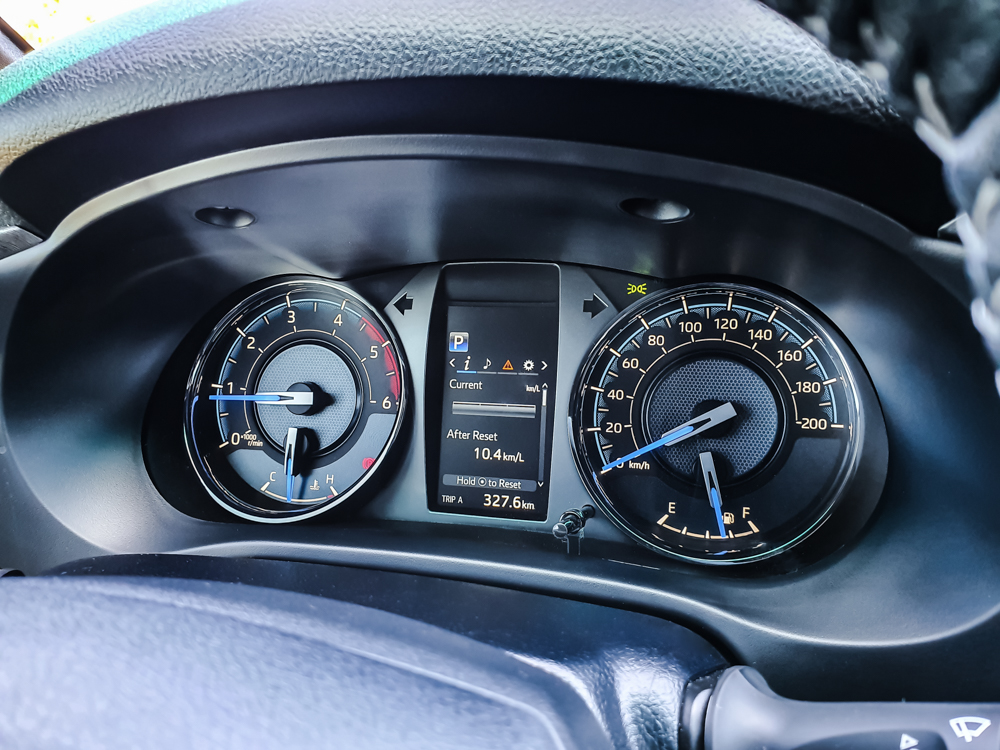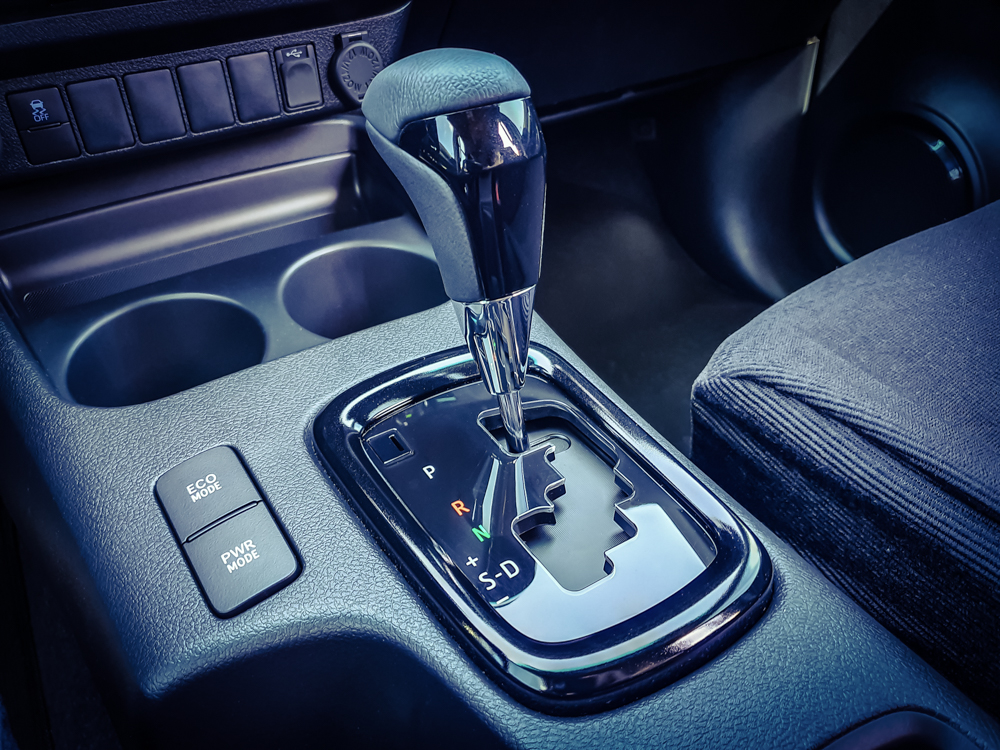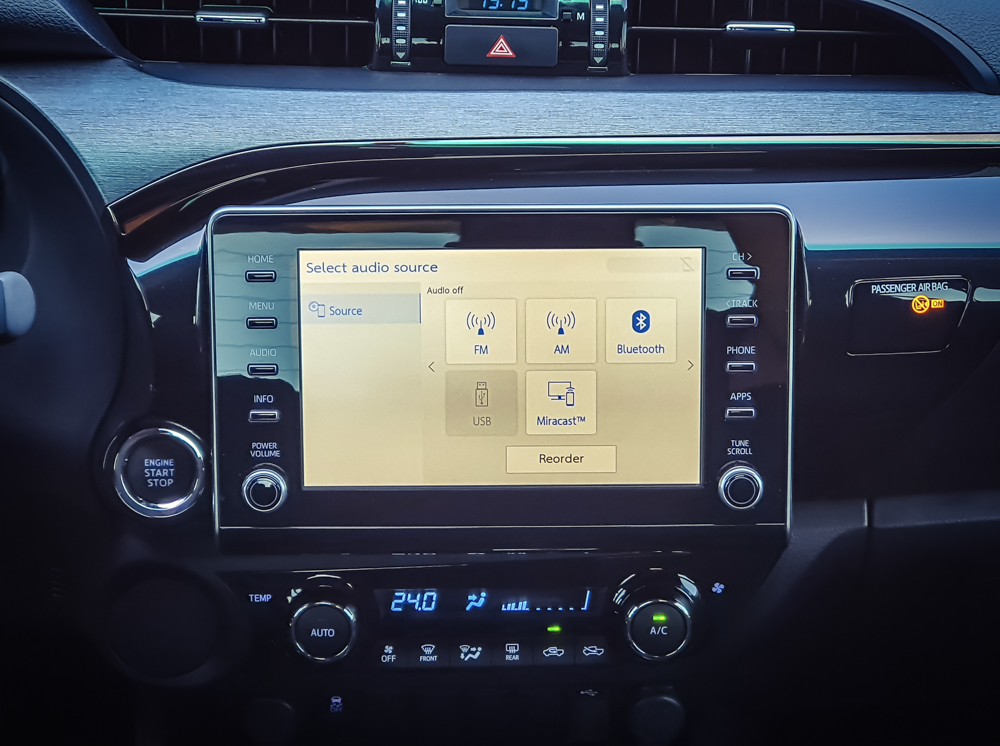 Truck beds are generally created equal. They can carry lots of stuff—which is, after all, what you want in a pickup. But it's the thoughtful little details that often make the difference. For Toyota, that starts with the tailgate assist. No need to have the biceps of John Cena to lift the tailgate shut. The four shiny steel eyelets that act as tie-down points look especially fancy. There is also a set of lights that illuminate the bed, so you don't trip on the bed-liner's grooves. And just to spice up the Hilux's empty box, there are Conquest decals on either side (much better-looking than the outgoing model) and a dapper sports bar.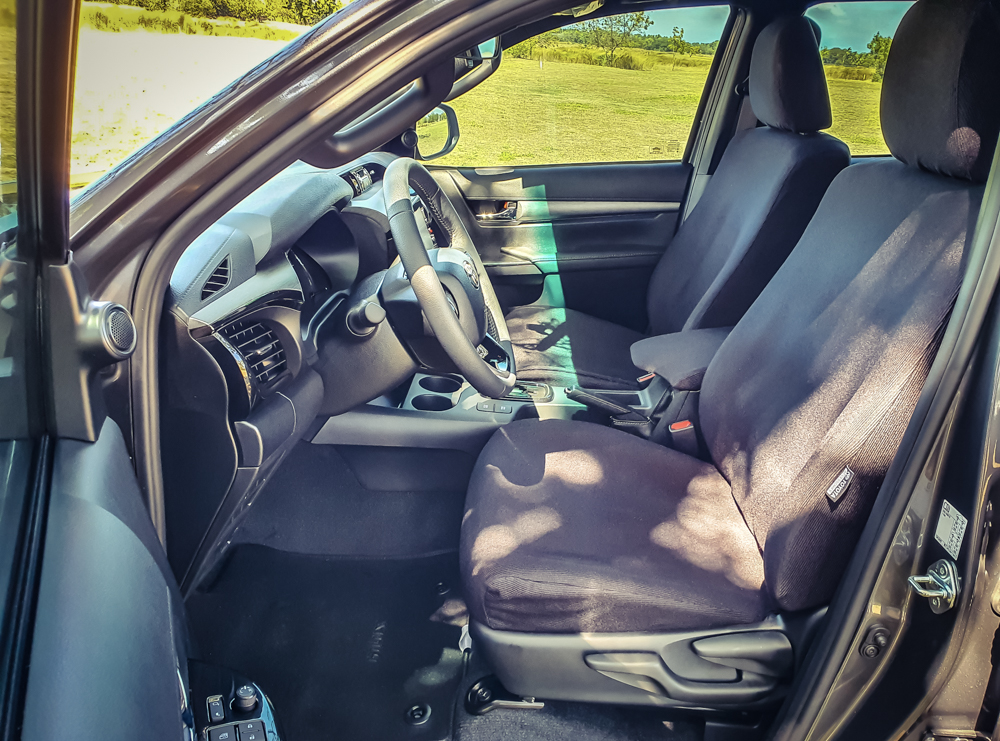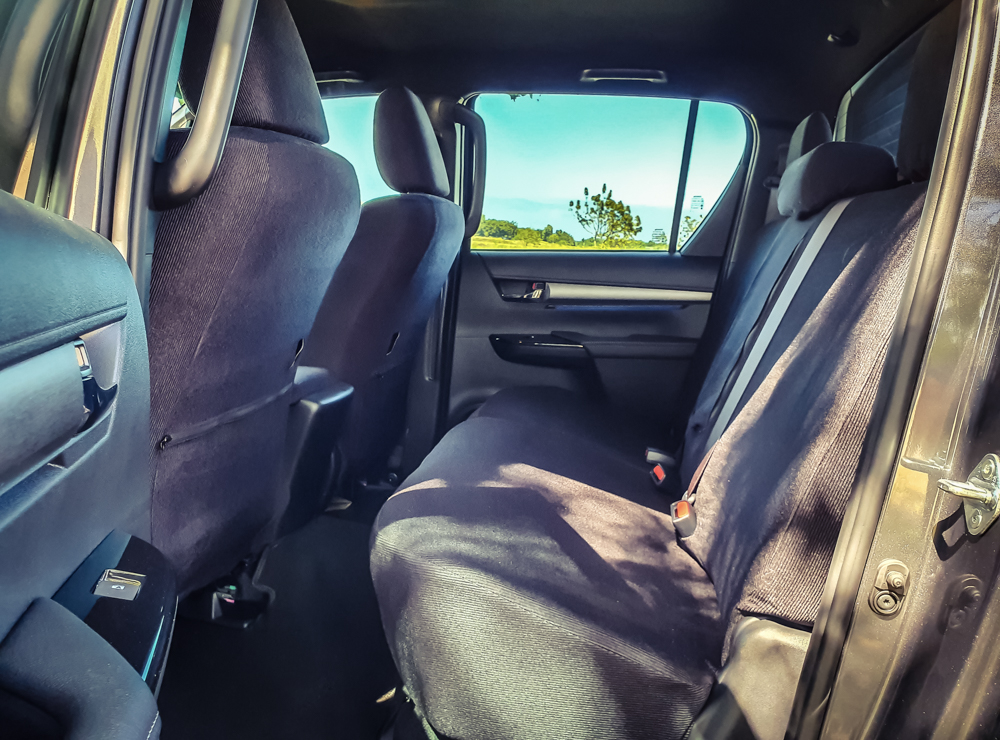 To be honest, I wished Toyota offered the bigger 1GD engine for two-wheel-drive Hiluxes. But the 2GD mill in this Conquest does its job really well. Output is 148hp—good enough for the daily grind but obviously not something that would lay waste to the rear tires at wide-open throttle. In terms of engine size, the 2.4-liter turbodiesel is large enough for the 400Nm of twist it can generate, so that sort of guarantees its longevity and indestructibility. It's even relaxed on the highway. Get it up to the legal speed limit in sixth gear and the tach will hover in and out of 1,500rpm.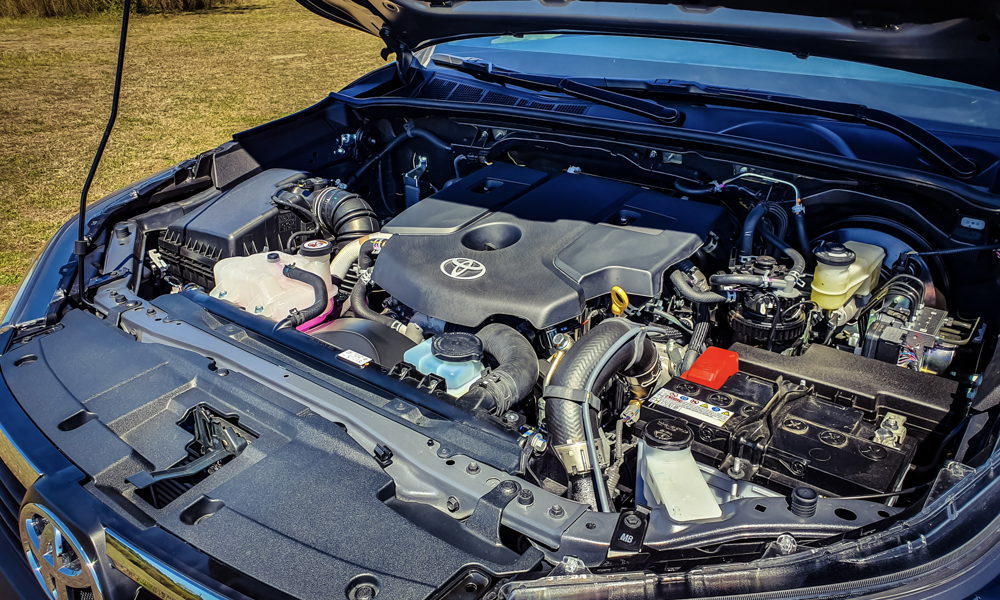 What I can say about the experience behind the wheel is that it's simply a truck. It's a workhorse that will not, in any way, set my pants ablaze. Underneath all the Conquest's jewelry is the same vehicle built to take punishment, and that it handles just as well as (if not better than) the fleet-spec vehicle I recently tried.
But if there's one thing that the Conquest could improve with some tweaking, it would be the suspension damping. It vibrates and feels nervous rolling over blemishes on the road. Even after lowering the tire pressure, the cab is still quite shaky. I don't expect pickups to have good ride quality, but some of the Hilux's competitors have somehow managed to alleviate the harshness. With pickups becoming lifestyle vehicles, Toyota should do something about the engineering of its suspension system.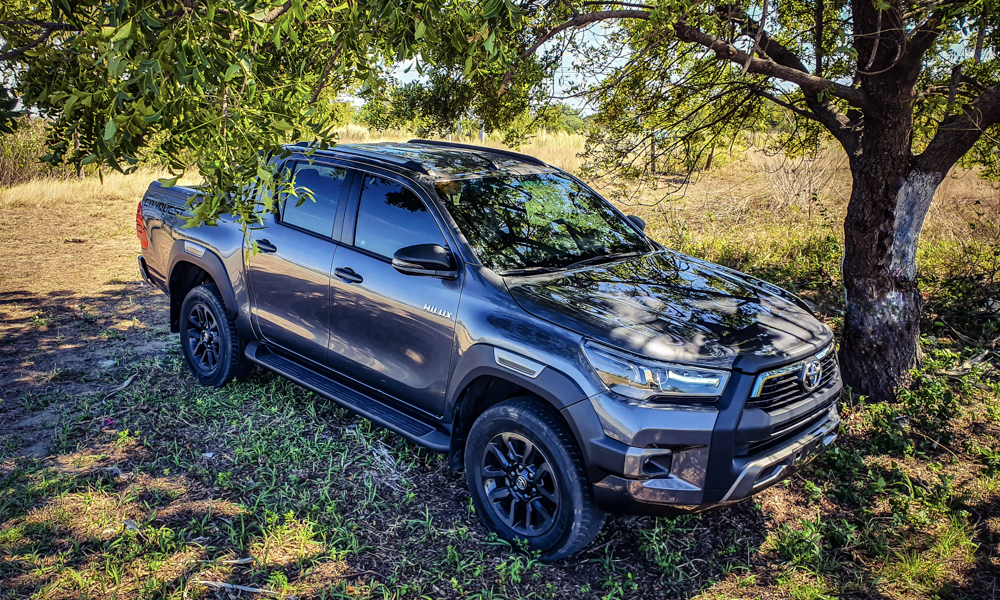 Style-wise, the Hilux Conquest 4×2 does look like it's ready to go off-road. But RWD simply makes it off-limits to muddy hills and rocky trails. However, it boasts a stance that intimidates or inspires—depending on your perspective—matched with the capabilities of a true working-class vehicle. At P1,455,000, this truck has all the elements that make it stylishly confident at a price point that's just right.
TOYOTA HILUX CONQUEST 2.4 4x2 AT
| | |
| --- | --- |
| Engine | 2.4-liter four-cylinder turbo diesel |
| Transmission | 6-speed automatic |
| Power | 148hp @ 3,400rpm |
| Torque | 400Nm @ 1,600-2,800rpm |
| Dimensions | 5,325mm x 1,900mm x 1,845mm |
| Drive layout | RWD |
| Seating | 5 |
| Price | P1,455,000 |
| Upside | The styling updates and the vehicle's actual reliability. |
| Downside | Ride comfort still needs improvement. |