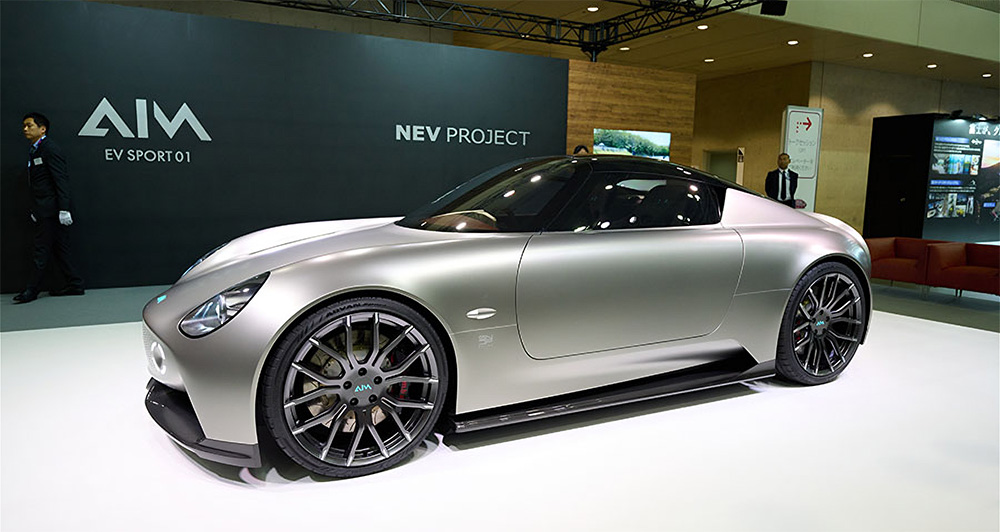 AIM may not be as famous a name as other (and bigger) carmakers from Japan, but the automotive engineering company from Nagoya has already achieved great things.
Founded in 1998, it used to focus on endurance racing, and developed a 5.5-liter V10-powered race car that competed at Le Mans between 2009 and 2011, where it managed to bag fourth place behind the works Audis at the time.
Inspired by a visit to the Goodwood Festival of Speed, the firm recently changed direction and has just unveiled its first electric car in the shape of the super fast and super sleek AIM EV Sport 01.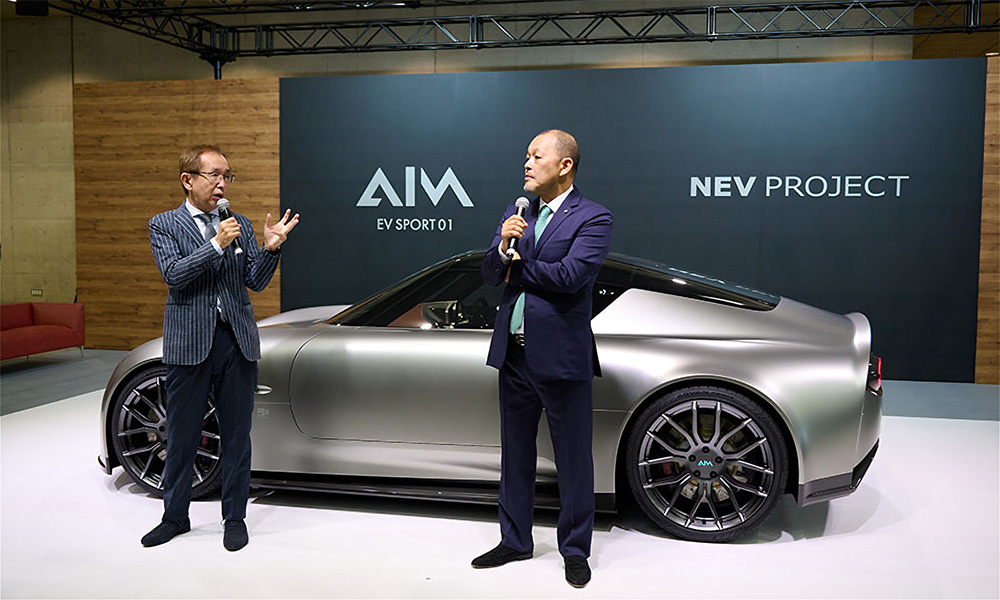 Most unusual cars also have an unusual backstory, and the AIM EV Sport 01 is no different. Following its racing successes some years ago, the company realized that EVs would be the next big thing, and started to develop products for this anticipated future market. An electric motor for the famous London buses was one of them, and development took place together with a British partner.
In order to better present the final product, AIM mounted it on a chassis. This, in turn, got to be seen at some point by Shiro Nakamura, a good friend of AIM director Yukinori Suzuki and also the ex-Nissan design boss, who was responsible for the design of the Nissan GT-R (among other things).
For Nakamura, who now runs his own design studio with SN Design Platform, it was immediately clear that this chassis was missing something: a decent body that would turn this development mule into a veritable sports car.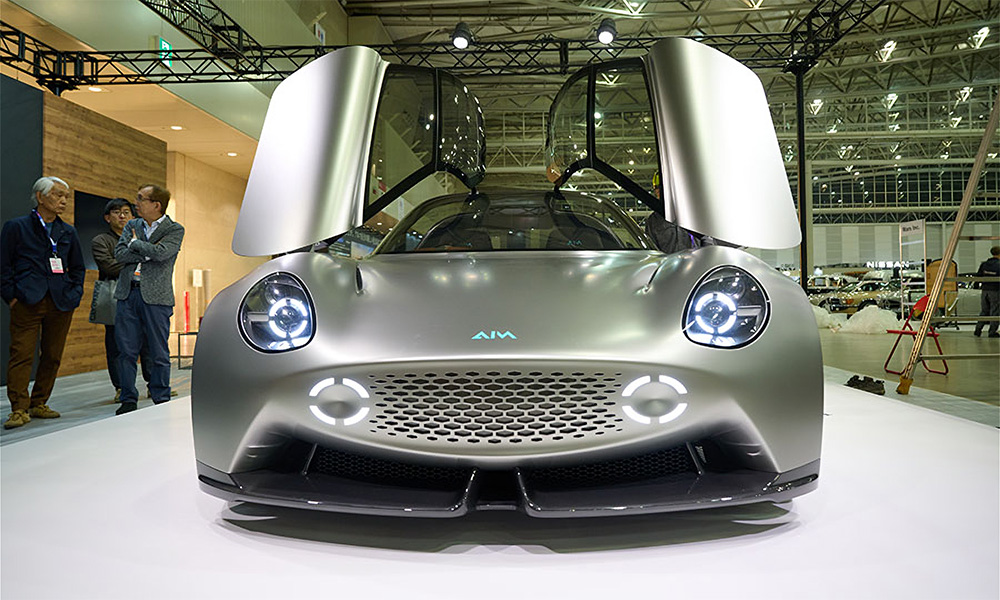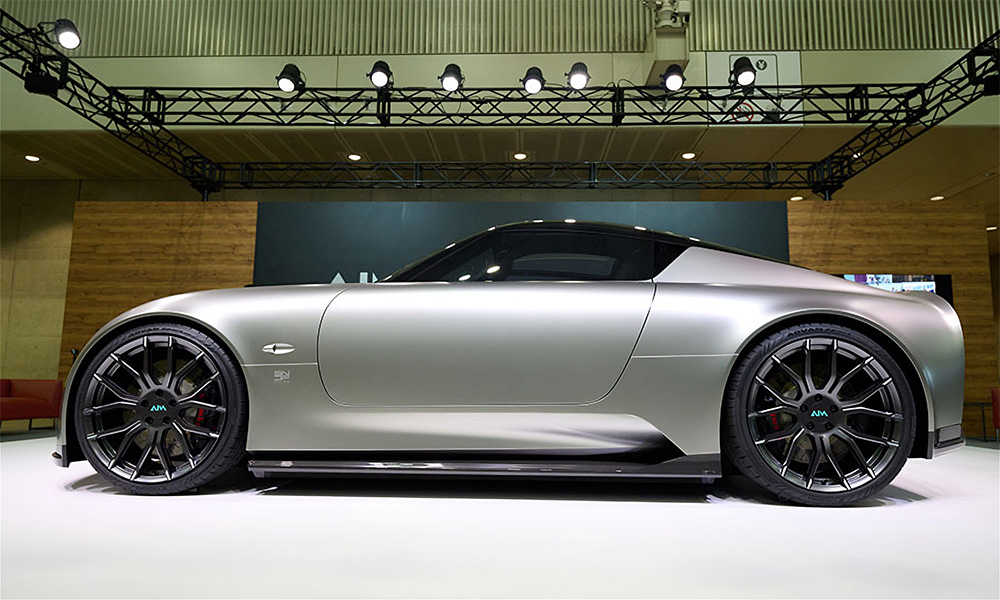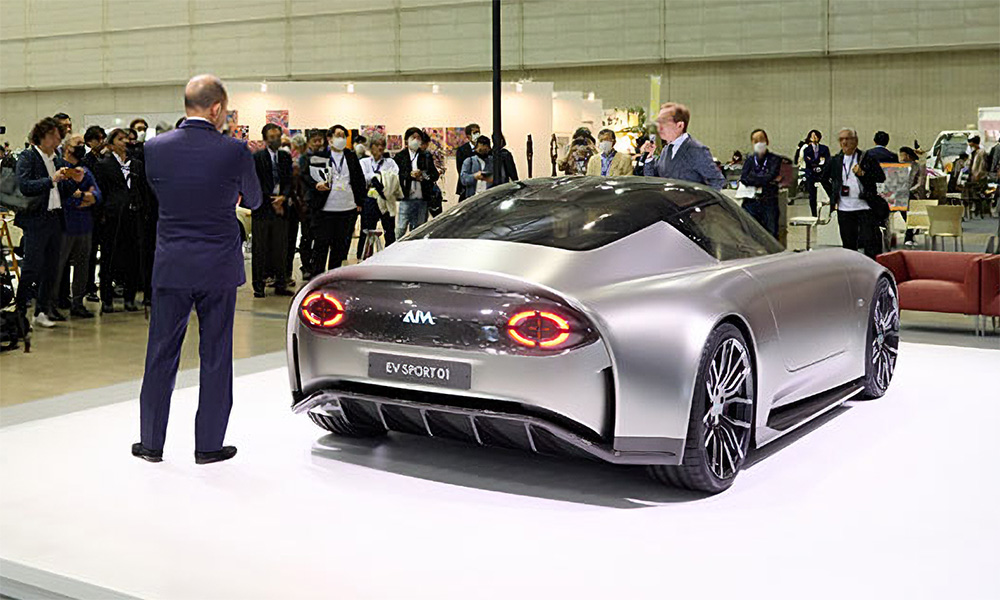 The final result of this collaboration was just unveiled to the world at the "Automobile Council" classic car fair in Japan, and boy, is it a promising machine!
The electric sports car, designed in just nine months, is set to make its dynamic debut at the Goodwood Festival of Speed in July 2023, where it will take to the famous hill.
When he designed the AIM EV Sport 01, which is just under 4m long and only 1.22m tall, Nakamura followed the classic lines of sports cars from the 1960s.
Beautiful round headlights and taillights compete with many other visually pleasing curves on the carbon-fiber body, while McLaren F1-style butterfly doors give easy access to the cabin.
Extremely short overhangs hint at agile handling; cameras replace the exterior mirrors; and there are no door handles at all. The low front spoiler, the wide flared side skirts, and the large diffuser at the rear also announce that this is not a toy but a proper sports car.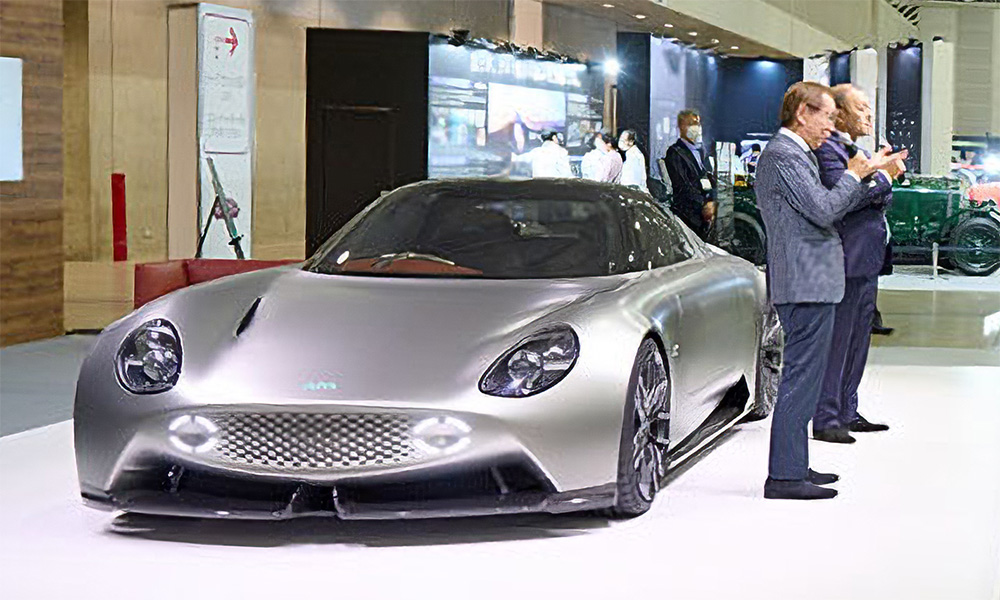 The cockpit offers space for two passengers who can strap themselves into carbon-fiber seat shells for what promises to be quite a ride. The electric drive consists of two motors on the rear axle, which have a total output of 447kW (600hp) and distribute all their power to the rear wheels with the help of torque vectoring.
The car weighs a mere 1,500kg, and performance figures should be impressive. This machine will likely give many other supercars a serious run for their money. The range is rumored to be around 300km, but hasn't been officially confirmed yet.
Sadly, the EV Sport 01 will remain a one-off creation, but there's some good news as well: The company has already announced a second version of it, which stands a good chance of entering a small production run.