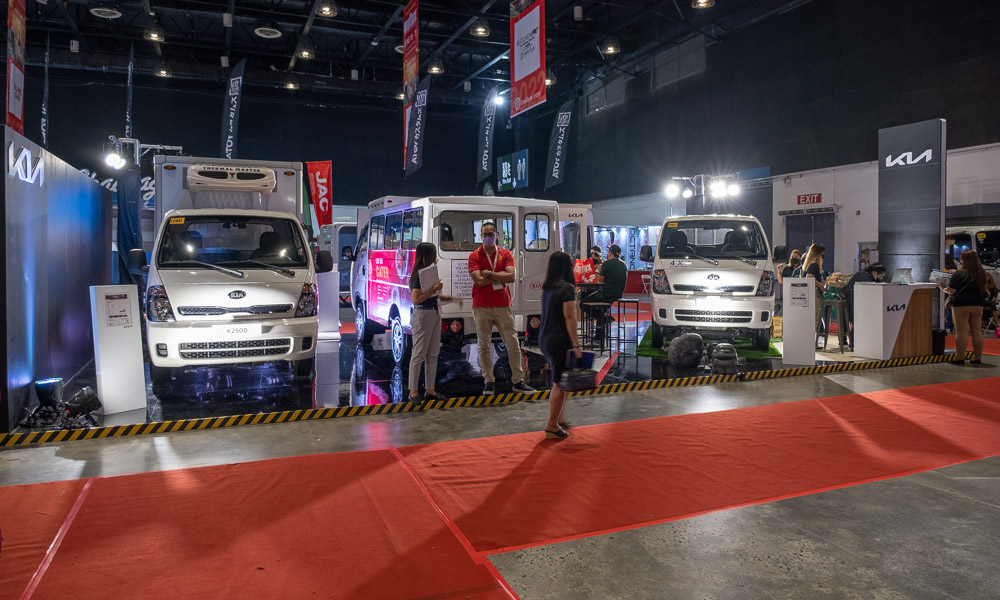 If you're a small business owner, having a utility vehicle or truck to haul your precious goods around is essential whether in the food-and-beverage industry, cargo and logistics, or even construction.
If you're in the market for one, consider dropping by the Manila Foods and Beverages Expo, as Kia Philippines is showing off its K2500 light-duty truck in three different configurations.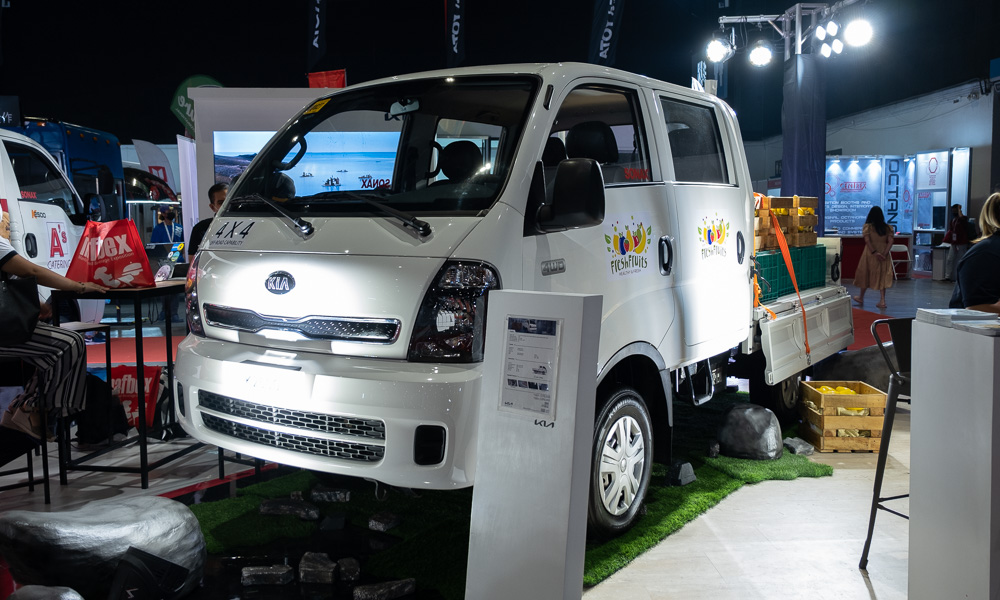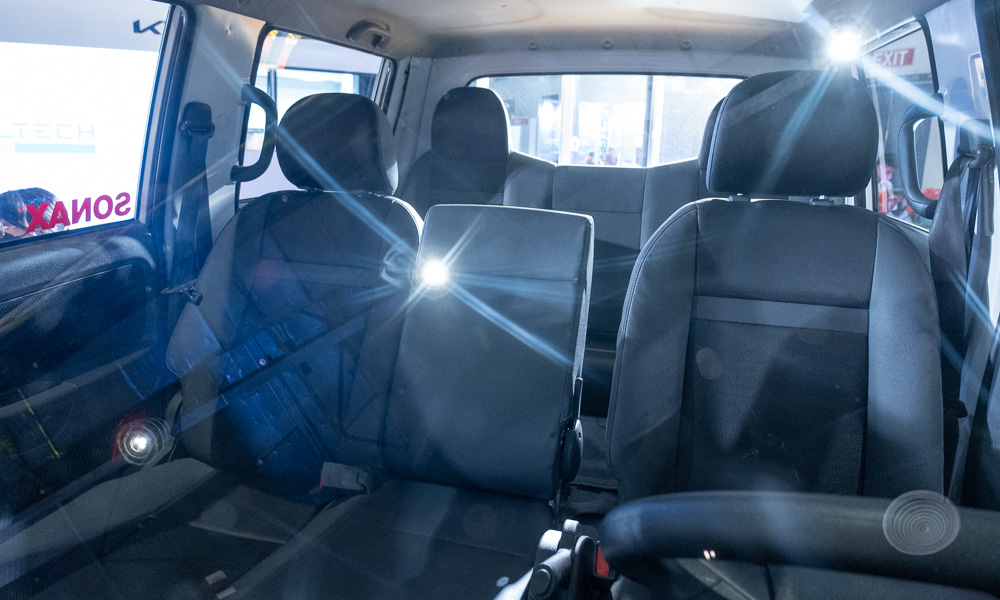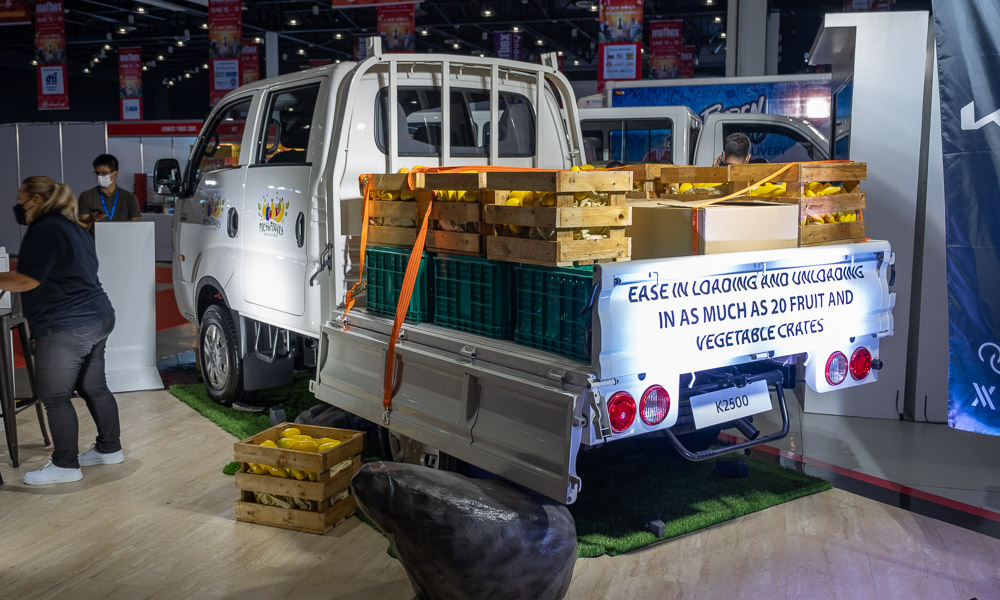 The first is the Double Cab 4×4 Dropside MT configuration, shown as a fresh fruit delivery truck. This specific variant will cost you P1,115,000, while the Single Cab 4×4 Dropside MT is yours for P1,010,000.
Because of its 4×4 drivetrain, it can easily tackle rough terrain so owners can bring the truck directly to their plantation with six people in the cabin (including the driver), then head straight to their next destination.
Aside from being able to carry payloads up to 1,204kg (in this case, up to 20 crates of fresh fruits and vegetables), it's easy to load and unload thanks to the dropside bed. It also comes with thoughtful bits like tie-down anchors, rope hooks, and even a guide to help with transporting longer cargo.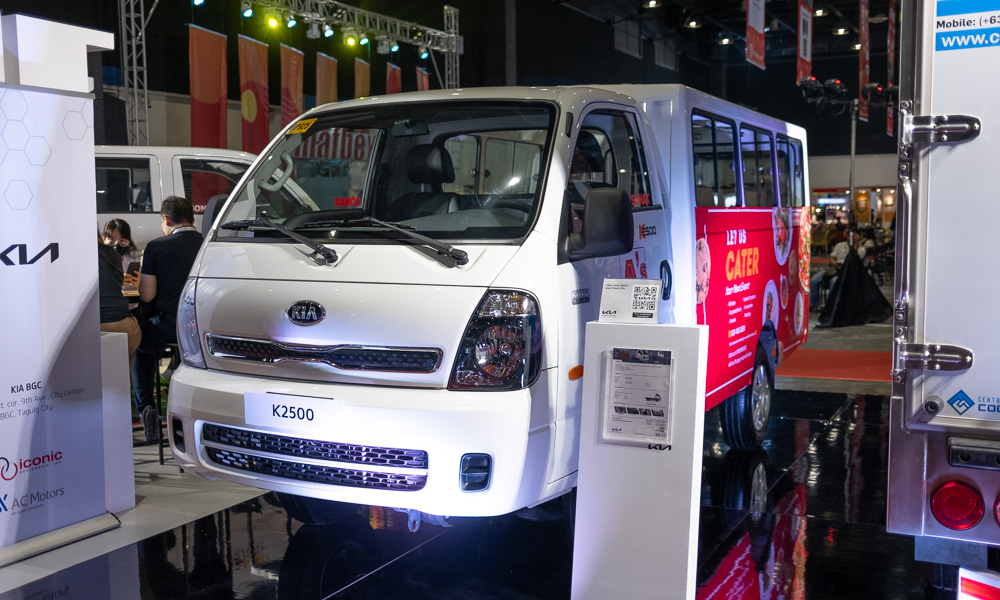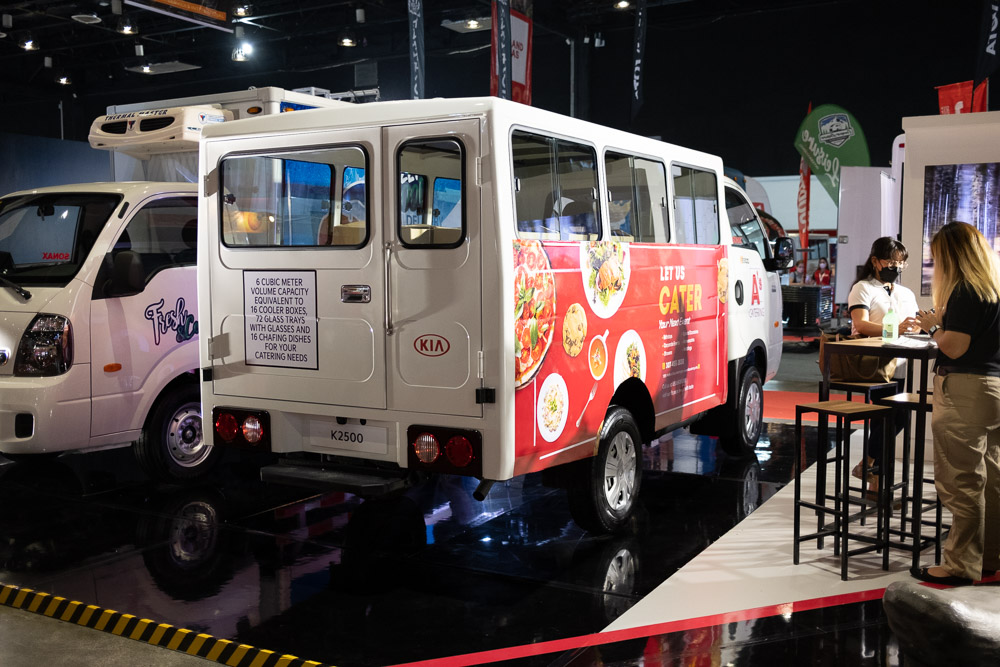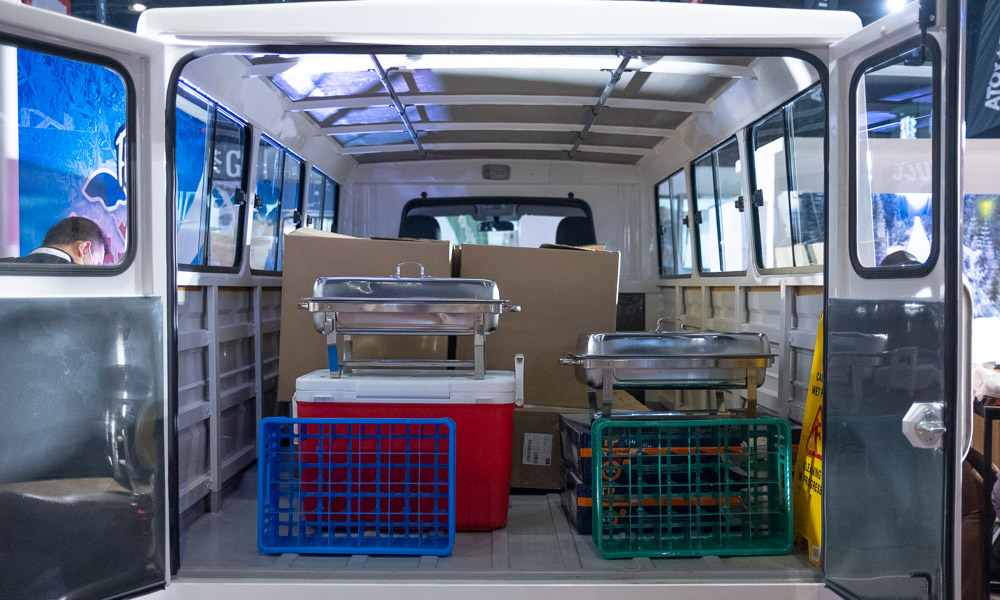 Then, there's the Cab and Chassis variant. This is priced at P1,015,000 for the 4×4 MT, and P925,000 for the 4×2 MT.
You can have the dealer customize the bare chassis to suit your specific needs, with two examples on exhibit at the booth.
The first example on display is set up for a catering service. With barn doors for the rear partition, you can load up to six cubic meters of cargo inside. In this case, Kia says that it's equivalent to 16 cooler boxes, 72 glass trays with drinking glasses, and 16 chafing dishes.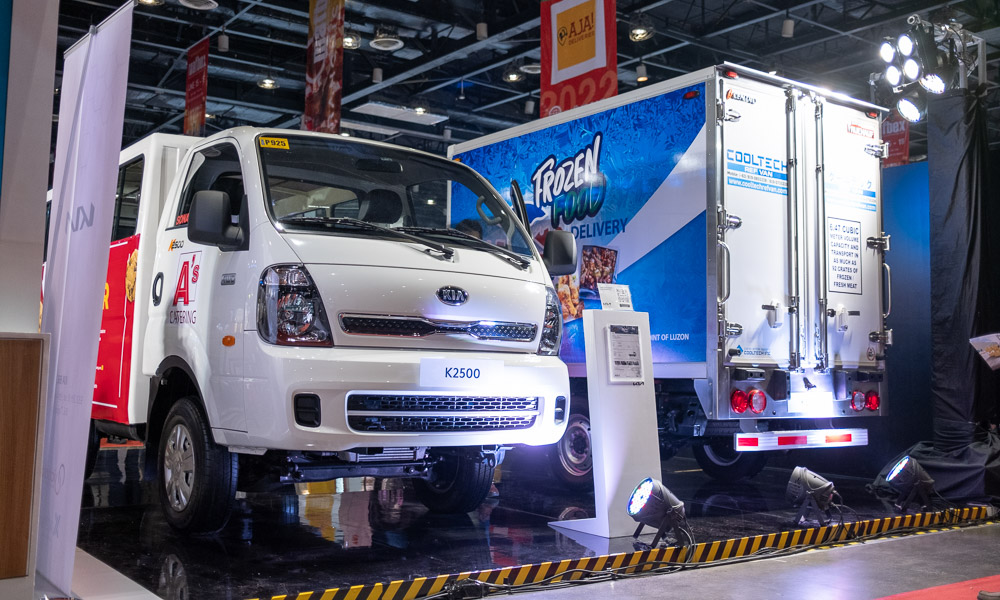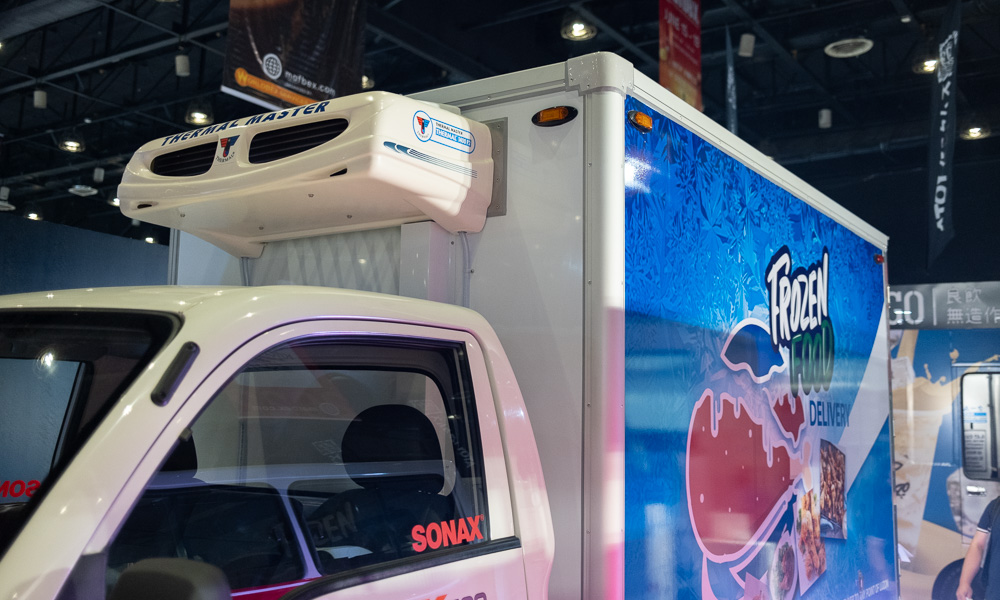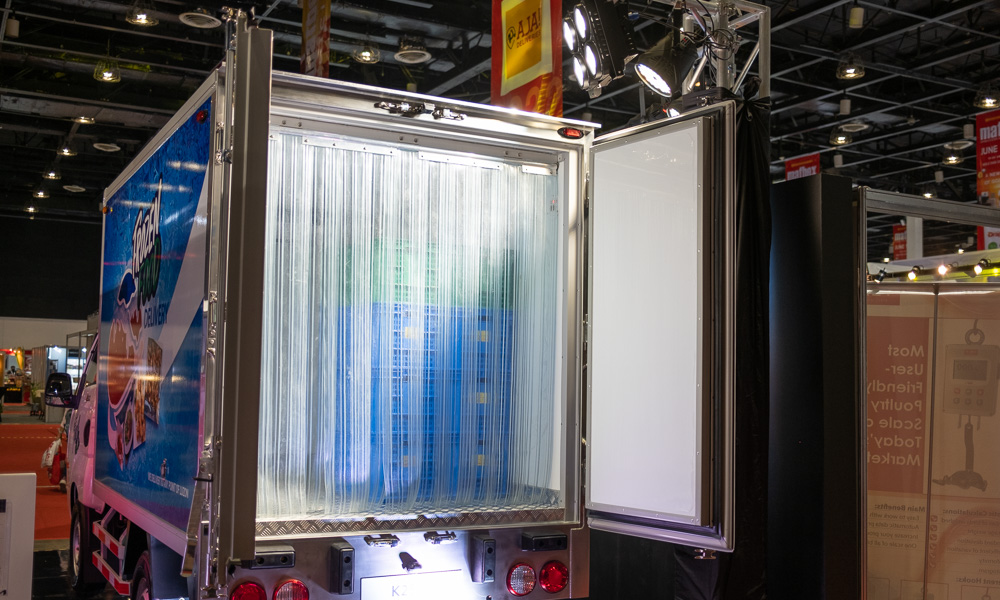 The third K2500 on display is a refrigerated van capable of carrying up to 92 crates of frozen produce.
To give you a rough idea of the cost, this configuration is an additional P590,000 on top of the Single Cab-and-Chassis 4×2.
If you want to see how these will benefit your food-related business, you can drop by the Kia booth at the 2022 MAFBEX at World Trade Center (from 10am to 7pm) until June 19.