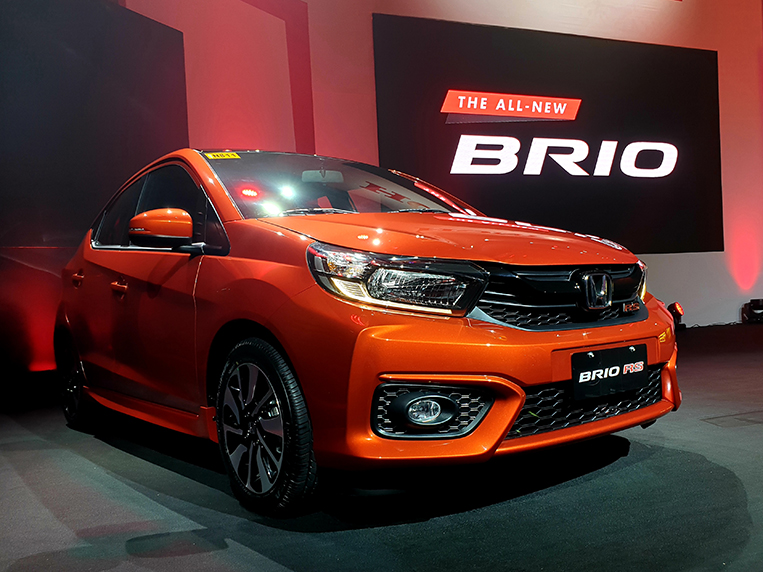 Last night, Honda Cars Philippines officially launched the second-generation Brio mini hatchback. And the biggest story out of the event is the diminutive car's pricing. Check this out:
1.2 S MT – P585,000
1.2 V CVT – P646,000
1.2 RS CVT – P727,000
1.2 RS Black Top CVT – P732,000
The RS variant is expensive, sure, but the entry-level, manual-transmission S version carries a price tag that's too tempting even for motorcycle buyers. (These prices, however, are only "introductory," which means Honda will adjust them after June 30, 2019.)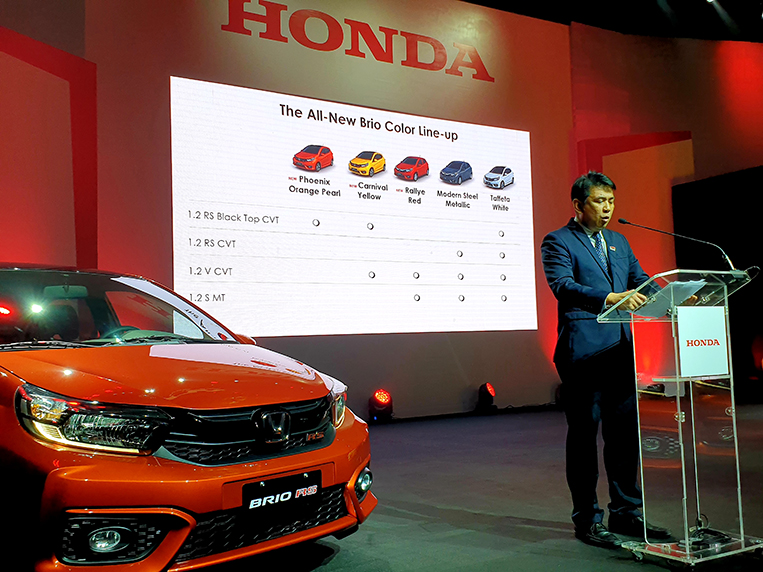 There is a certain shock factor these days whenever a brand-new model—especially one that sports a Japanese badge—is priced below P600,000. It's always a brilliant marketing strategy to get everyone's attention with a too-good-to-be-true price figure and have the whole market talking about the product. Notice how the prices of the higher V and RS variants are on the high side of this class, but it's the base S variant that's grabbing your attention right now.
Don't forget that a price war is now being waged in the small-sedan segment, with Kia offering a P625,000 Soluto variant and Hyundai undercutting it by releasing a P598,000 variant of its twin-model Reina. Both the Soluto and the Reina, it should be noted, are made in China.
So now the question that first-time Filipino car buyers need to ask themselves is this: Do I go for an affordable Chinese-made mini sedan, or do I get an even cheaper Indonesian-made mini hatchback?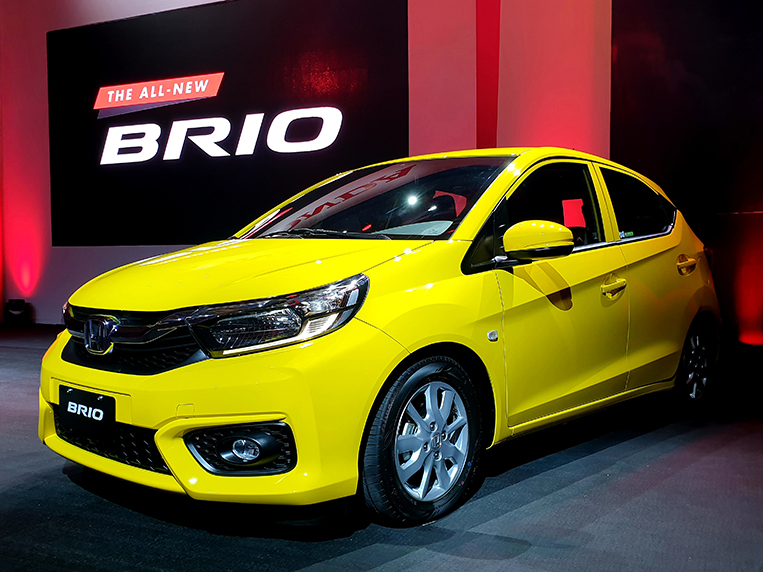 Of course, the other big story here is the fact that the all-new Brio now comes equipped with a 1.2-liter four-cylinder i-VTEC gasoline engine worth 89hp and 110Nm. Mated to either a five-speed manual shifter or a continuously variable transmission, this powerplant retires the previous model's bigger-displacement 1.3-liter motor handed down from the second-generation Jazz. Some car shoppers are already expressing disappointment over this perceived "downgrade," but should the new engine prove to be peppy and efficient, expect the gripes to immediately go away.
Honda claims the new Brio has a longer wheelbase (+60mm) and a more spacious cargo area (+90mm) versus its predecessor. This results, the automaker says, in more room for rear-seat passengers as well as better cargo-hauling capabilities (258L with the rear seats up; 710L with the rear seats down).
We're inclined to believe the declared increase in cabin space because we tried to stuff the car with tall people—including Honda Cars Philippines president Noriyuki Takakura—and the challenge seemed doable.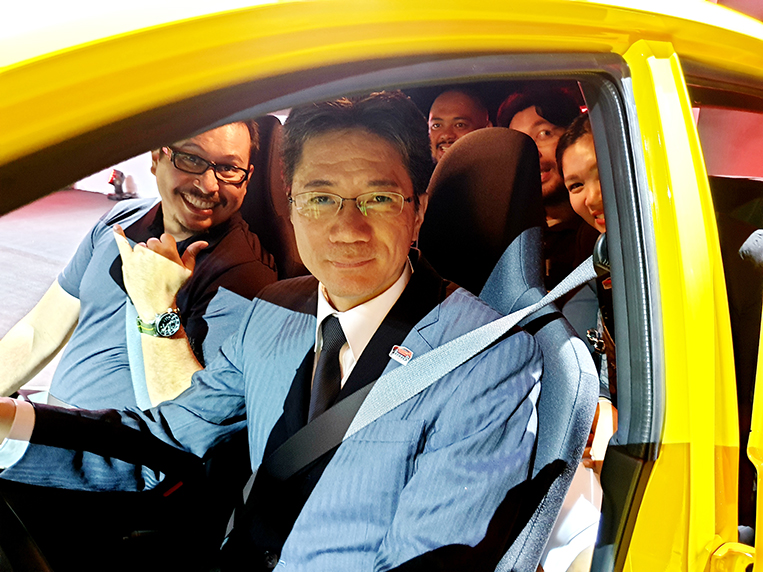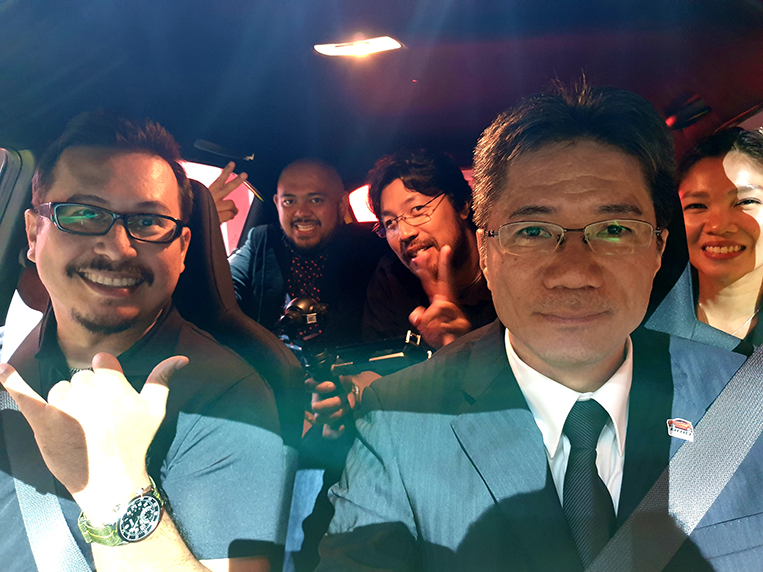 The standard features worth noting in the all-new Brio include multi-reflector halogen headlamps with LED park lights, 14-inch alloy wheels (15-inch rims for the RS variant), seven-inch touchscreen entertainment display (1-DIN audio head unit for the S variant), Bluetooth connectivity, USB ports, digital display for the climate control, front airbags, and antilock brakes.
The available exterior colors are:
Phoenix Orange (exclusive for the RS Black Top CVT)
Carnival Yellow (RS Black Top CVT and V CVT)
Rallye Red (V CVT and S MT)
Modern Steel Metallic (RS CVT, V CVT and S MT)
Taffeta White
So, again: those competitively priced Chinese-made mini sedans or this more inexpensive Indonesian-made mini hatchback? Good luck.