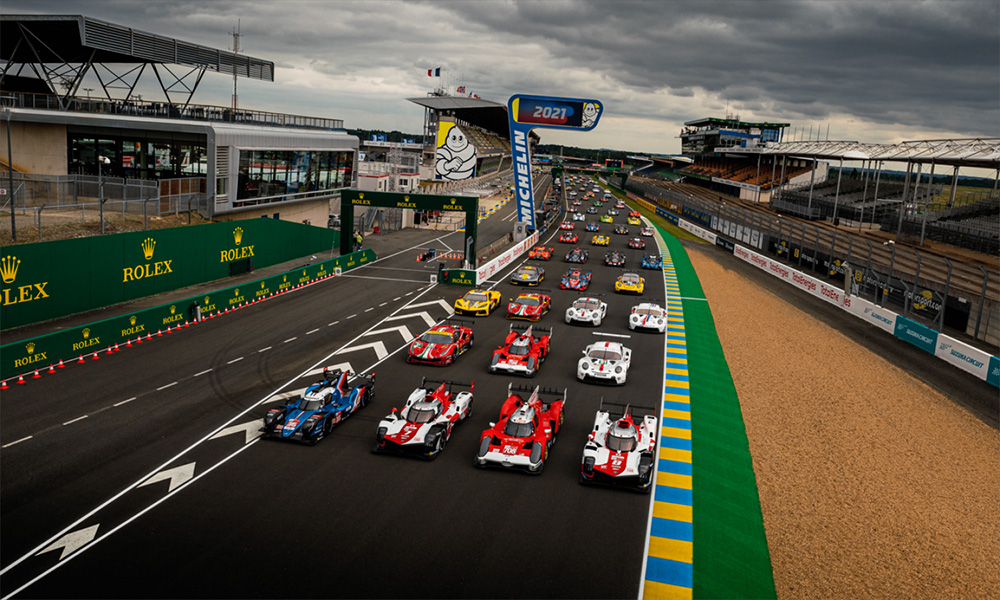 If, like me, you enjoy watching a wider array of motorsports aside from Formula 1, the FIA World Endurance Championship is just as exciting (if a lot less hyped-up). The series is composed of six events that span the United States, Europe, Asia, and the Middle East.
Seems short, but remember that a short race is four hours in length for these guys. To put things in perspective, the 24 Hours of Le Mans, the series' crowning event and season highlight, sees cars running precisely that—24 hours flat-out, nonstop.
That's over 4,828km in a single event, whereas a typical F1 race is right around 320km per race. Imagine that. For many teams and particularly racers to show up, compete and finish the grueling 24-hour event is truly admirable in itself.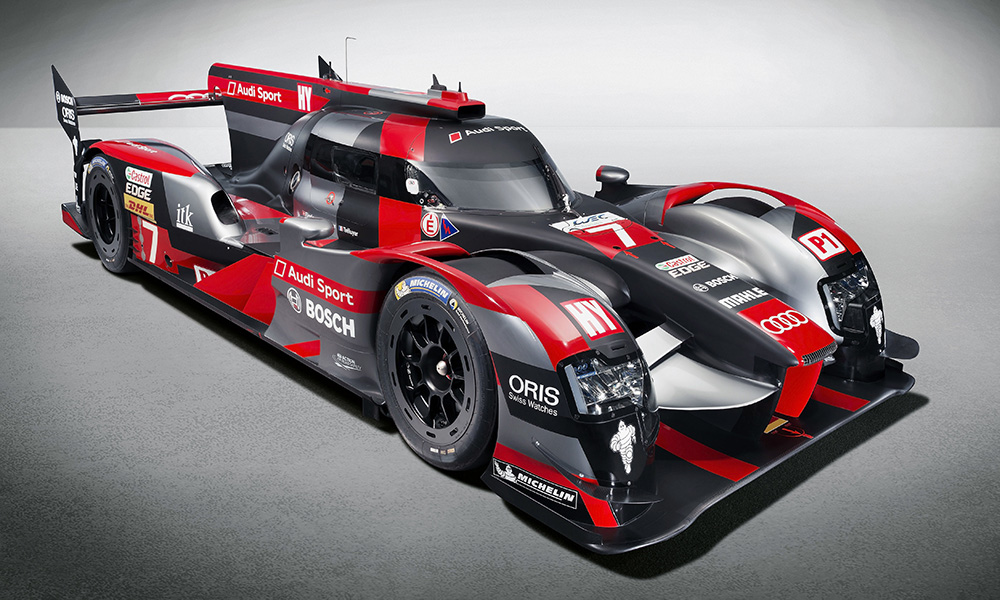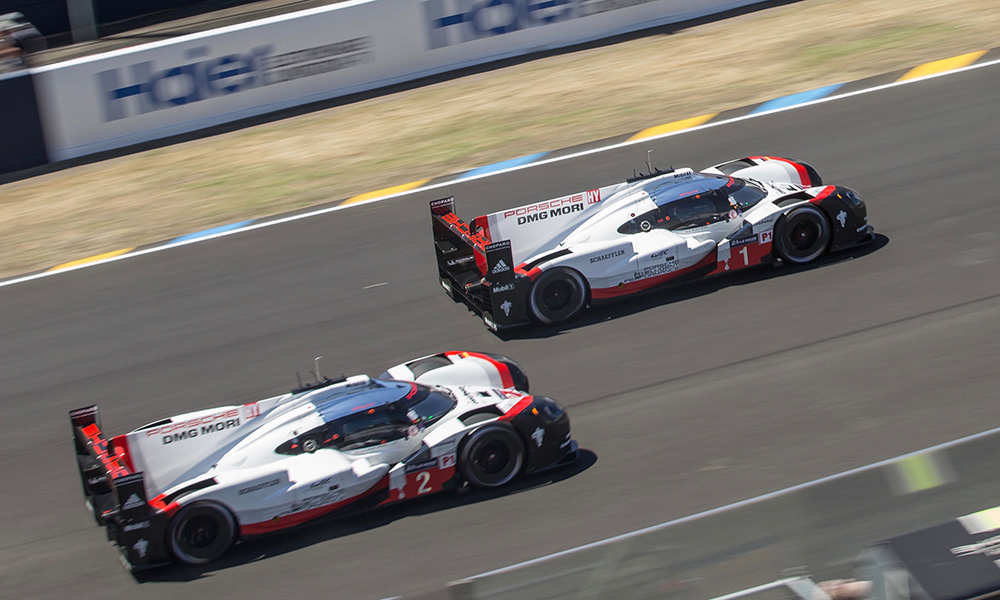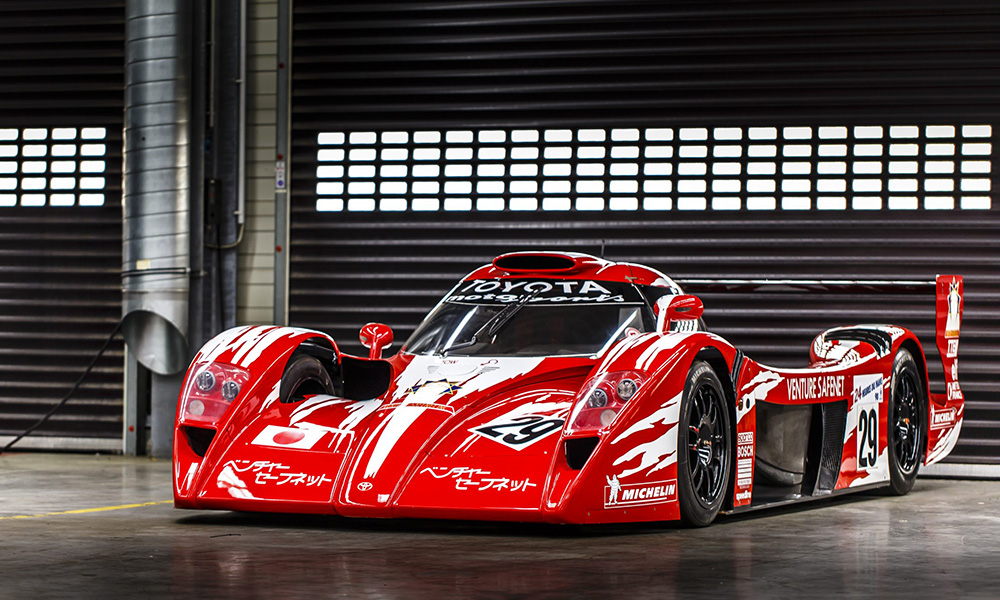 The Germans have been quite the force to be reckoned with at Le Mans, with Porsche being the most dominant manufacturer in the sport with 19 overall wins since 1970. Corporate sibling Audi trails behind with 13 wins, followed by Ferrari with nine wins. Jaguar has seven wins, and Bentley has six.
Of special mention is Toyota, which has dominated the sport since 2018 with five victories. Cynics will say the brand keeps winning because the big established names in the game left to focus elsewhere, but the automaker has been trying hard at Le Mans since the Group C era of the '80s and the '90s, and came pretty close with the TS020 GT-One era prior to the new millennium.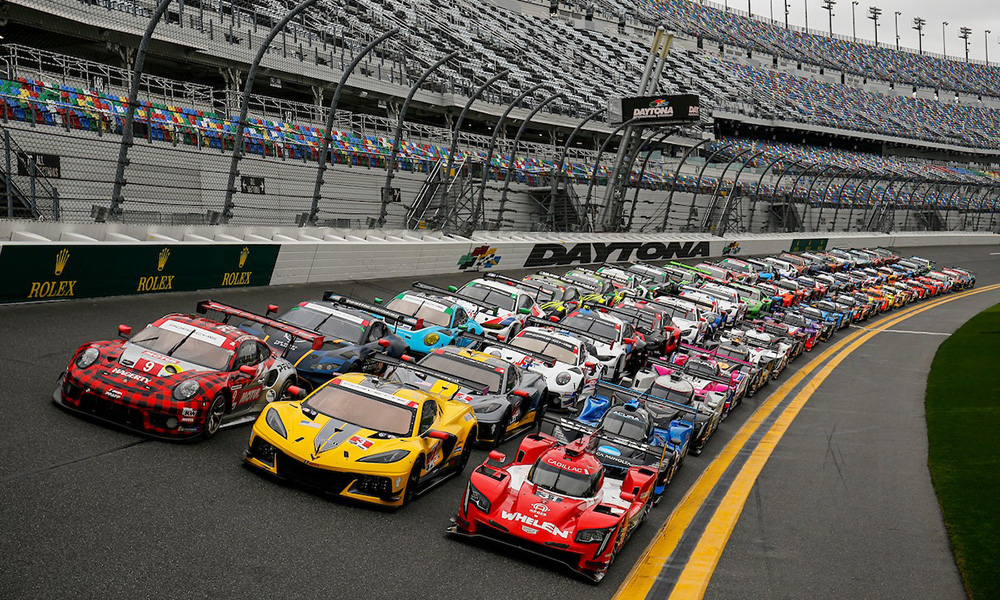 But now, the world of endurance racing is set to become far more exciting as many big names are once again entering the world of top-tier endurance racing.
After the world came to a complete halt in 2020, the FIA and many of the teams competing in the World Endurance Championship all came together and decided that they couldn't keep trying to outspend each other to build the best and fastest cars.
Additionally, the FIA wanted to grow the WEC field by allowing teams from the US-based IMSA WeatherTech SportsCar Championship series to participate. It's very similar to FIA's WEC, as the cars look similar, especially to the untrained eye. But the American cars from IMSA (an acronym for International Motor Sports Association, based in Daytona Beach, Florida) rely on a lot of shared componentry from a strict set of homologated parts suppliers such as chassis, brakes, transmissions, and more.
They are, in many ways, technically inferior to their European WEC cousins. But that wasn't always the case. During the Group C era, many European-born Group C cars were modified slightly to compete in IMSA's then GTP class.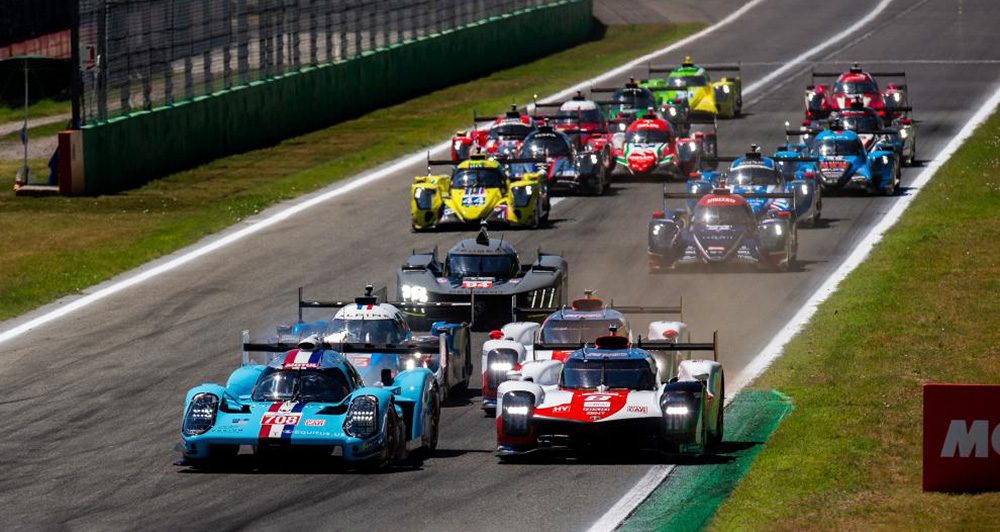 Today the FIA WEC, the Automobile Club de l'Ouest (or ACO, the French organization that organizes Le Mans), and IMSA have decided that for their respective series to grow, they should work together to develop a new set of technical regulations.
These new rules would allow cars from the IMSA Series to compete at the 24 Hours of Le Mans and potentially other WEC events against similar but technologically faster or more advanced European cars, with Balance-of-Performance modifications (handicapping system basically of adjusting power outputs, aerodynamic limits, tire sizing, ballast, and more) applied to help level out the playing field.
This also opens up the possibility of WEC Cars racing at IMSA events such as the 24 Hours of Daytona, another equally iconic endurance race.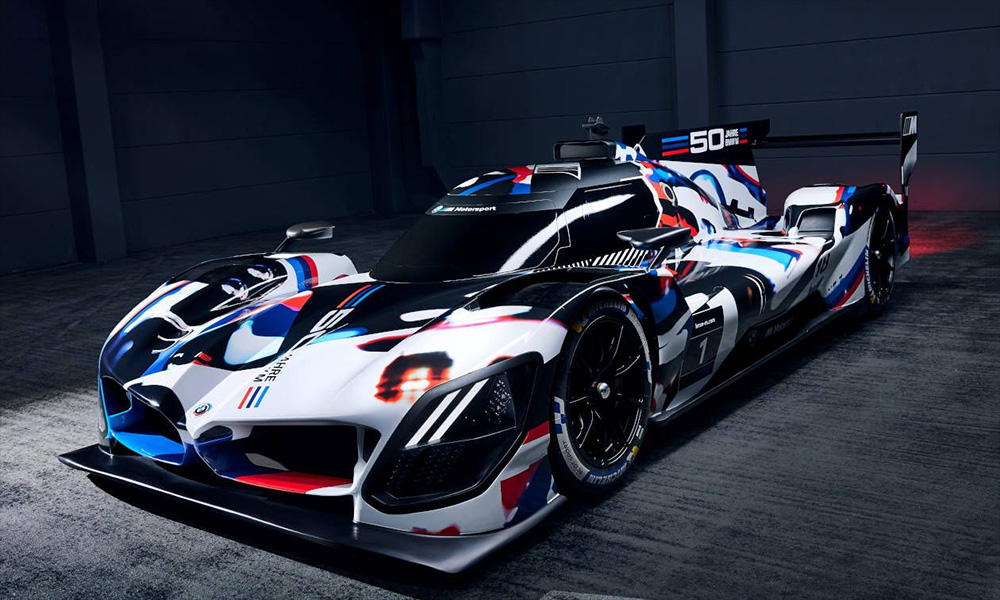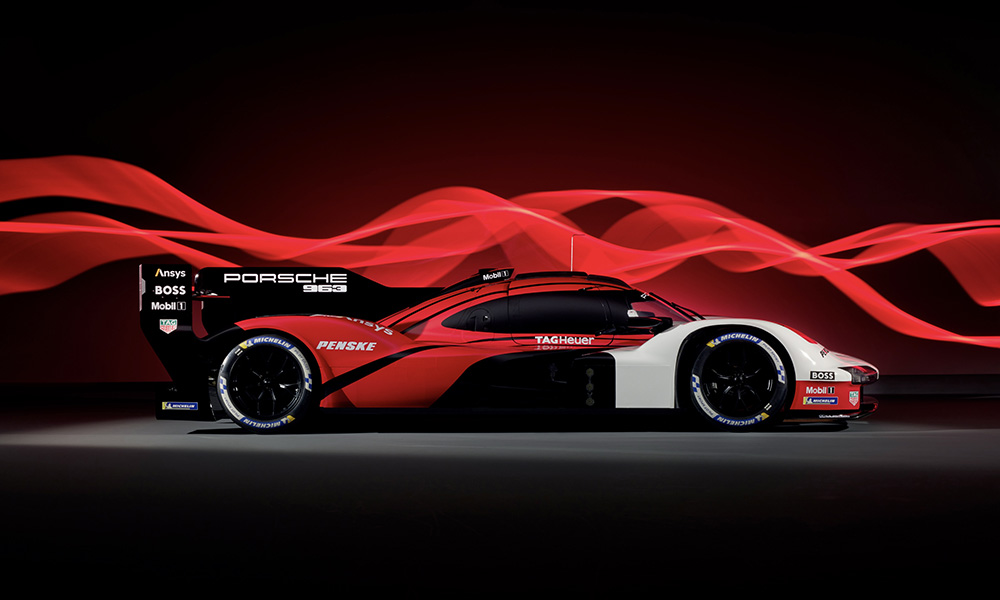 Both the LMH (Le Mans Hypercar) and the LMDh (Le Mans Daytona Hybrid) classes are capped by cost: The LMDh cars should have a maximum budget of €1 million (P56,760,000) on the grid, which as race cars at this level go, is a bargain. The LMH, on the other hand, is cheaper by 80% compared to its predecessor, LMP1 (Le Mans Prototype).
While the LMH cars can be developed in-house completely, LMDh cars must rely on a fixed set of suppliers for the chassis: Dallara, Oreca, Multimatic or Ligier. Bosch will supply the hybrid system for these cars; Williams Engineering supplies power management and energy storage; and Xtrac supplies the transmission.
LMH cars can be purely rear-wheel or all-wheel with the electric motors driving the front wheels, while LMDh cars will all be rear-wheel. To negate low-speed advantages for all-wheel-drive LMH cars, the system will not activate below 120km/h. There's a weight increase of 15-20% for LMH cars versus their predecessor LMP cars, and is the same as LMDh cars at 1,030kg, a fixed weight.
The weight alone plays the biggest contributing factor to slowing down the cars by over 8.5 seconds over the course of the 13.8km lap of Le Mans, and about two seconds slower on shorter tracks like Spa-Francorchamps with its 7km layout. This also will ensure more parity between the two classes.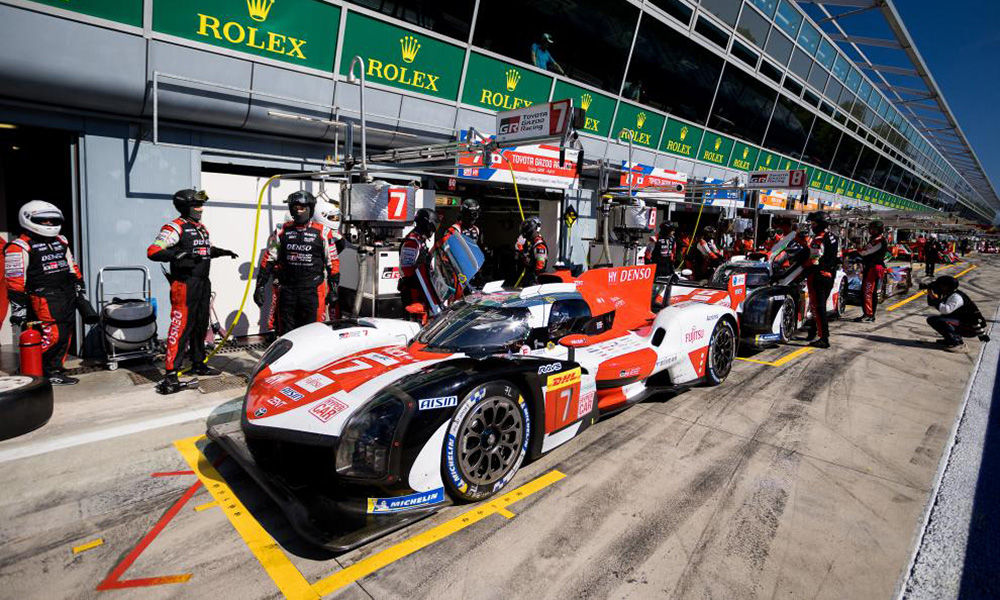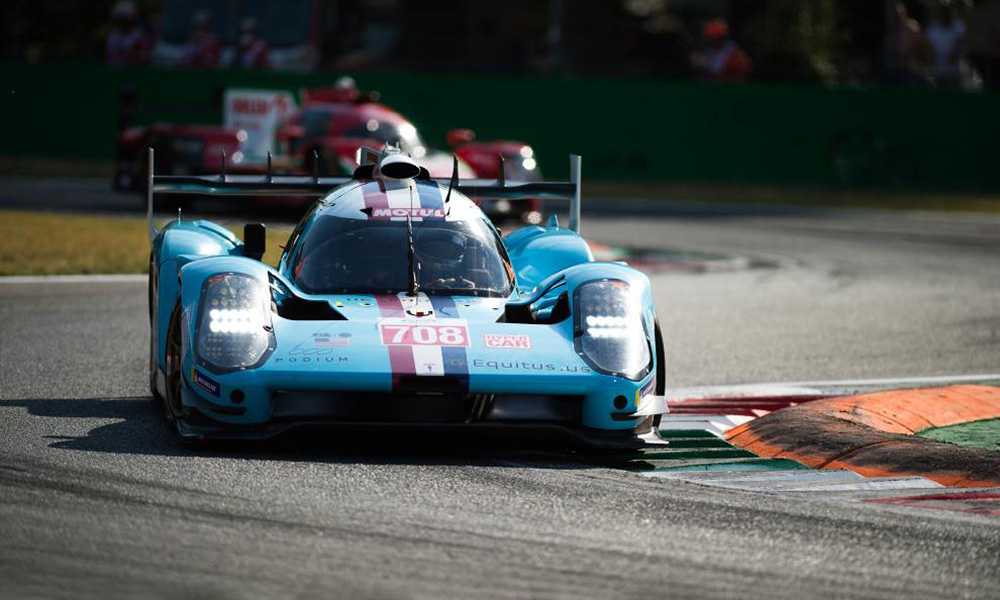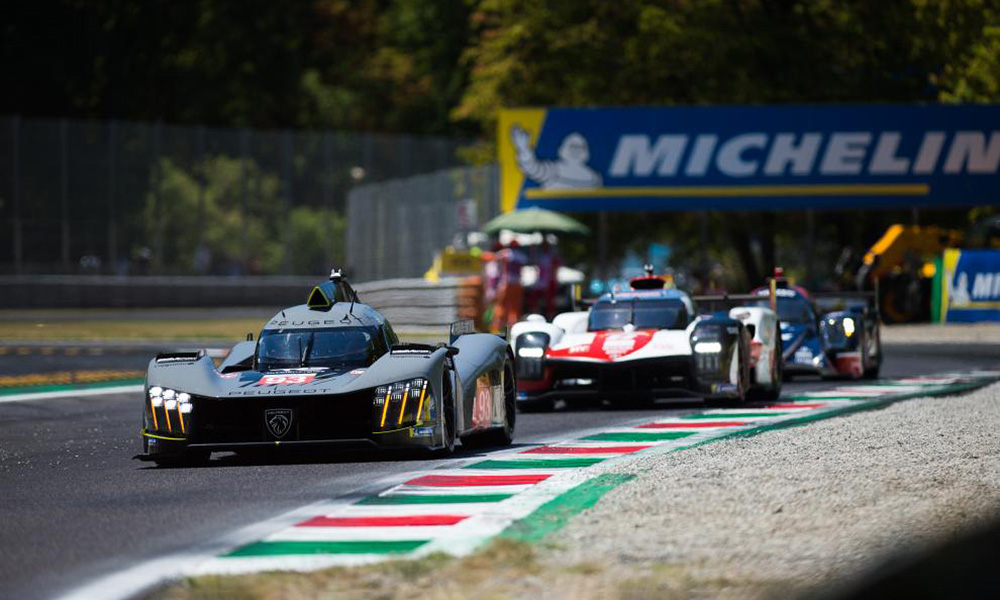 Today, LMH has Toyota, Glickenhaus, Alpine, Vanwall, Peugeot (which just debuted its 9X8 at the 6 Hours of Monza), Ferrari (which only recently started testing at Fiorano), and Bugatti (which is rumored to join).
LMDh, meanwhile, with its cheaper barrier to entry, has Audi, Porsche, Acura, BMW, Cadillac, and Lamborghini with more teams said to join. Shame that names like Mazda and Aston Martin pulled out of their planned LMDH programs.
Michelin will supply the tires for both series.
FIA, ACO and IMSA hope that these changes will entice more teams and manufacturers—especially smaller enterprises—to join to keep endurance racing lively, relevant, exciting and sustainable for years to come.
Come 2023, things are going to be really, really loud and rowdy in the French countryside of Le Mans.