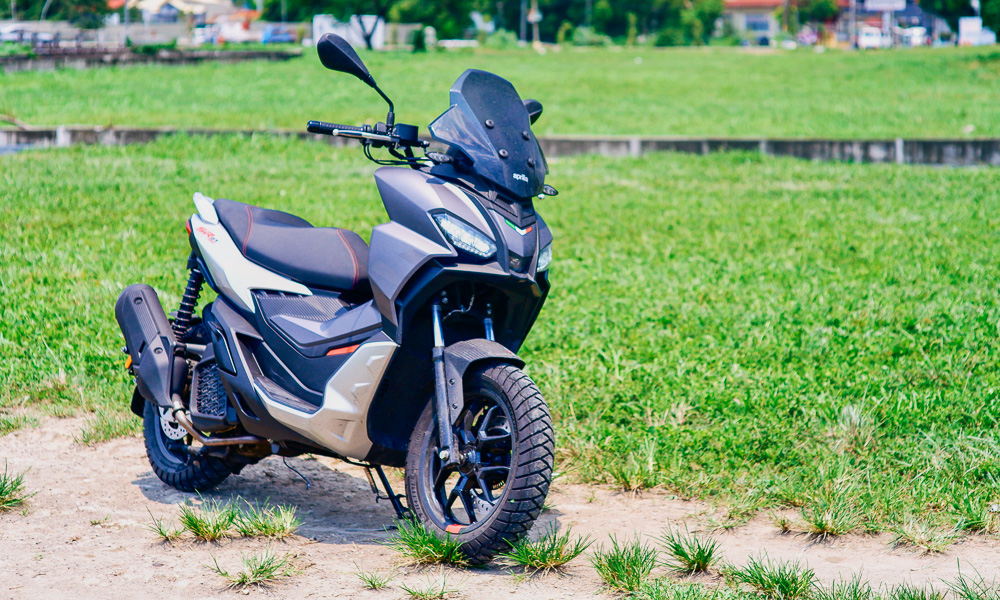 Scooters are the most practical form of motorized, two-wheel transportation these days. Relatively inexpensive, zippy and cheap to run and maintain, they're a great solution for drivers who are feeling the pain of gassing up in the thousands of pesos every month.
Of course, switching to a scooter comes with all the discomforts of riding motorcycles. When you're not sweating buckets under the heat of the sun, you're getting drenched in the rain. There's no A/C. Your only protection in a crash is whatever you're wearing, and you must learn to flow in traffic along with the thousands of other riders on the road.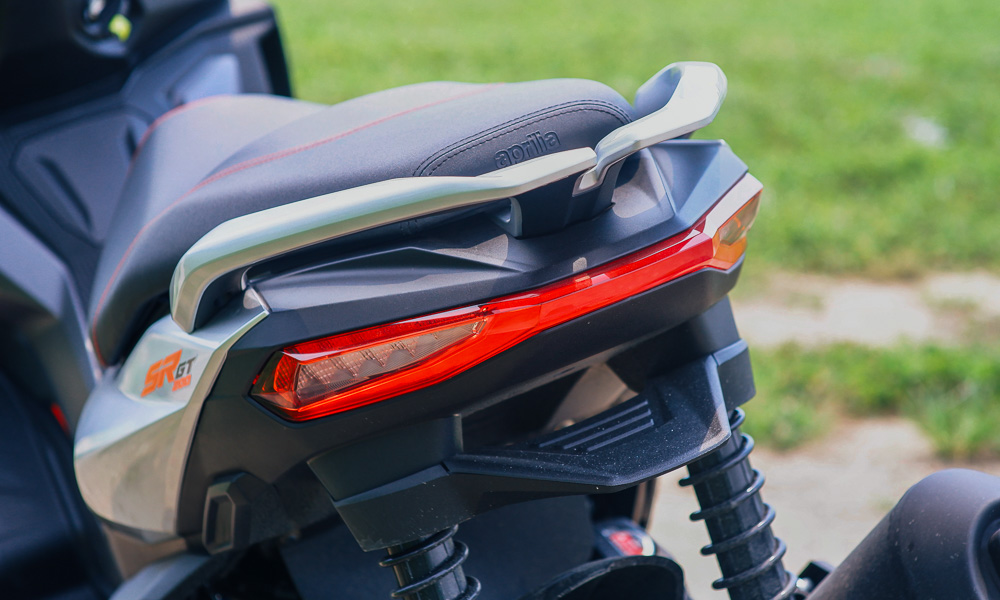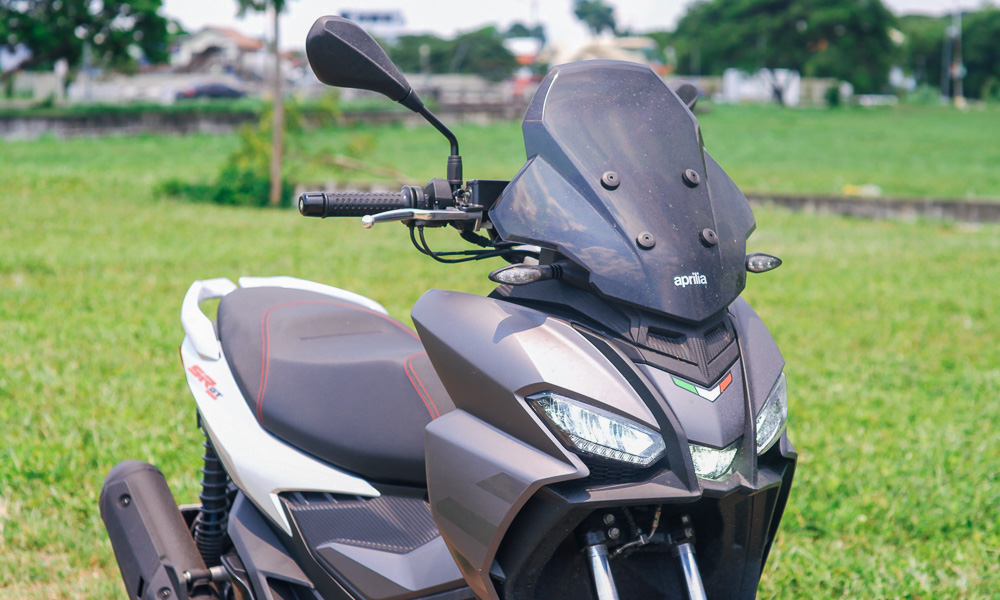 If you like a little bit of individuality and are willing to pay more, the only choice for the longest time was a Vespa. Oh, there have been a few other players in the retro market like Benelli and Royal Alloy, but a Vespa has always been a no-brainer choice for riders who want a bit of style to separate them from the masses on Hondas, Yamahas and whatnot.
But now there's another compelling option—also an Italian brand—and this time it's not another retro scoot. From the same company that brought you the scintillating RSV4 and RS660/Tuono 660 comes the Aprilla SR GT, a sporty little scooter that will arguably get more mileage in practical use than its sport bike siblings.
At P219,000 for the standard version, it's the most affordable Aprilia you can buy today, but also quite higher than the Honda PCX160 and a tad more than the Vespa Primavera.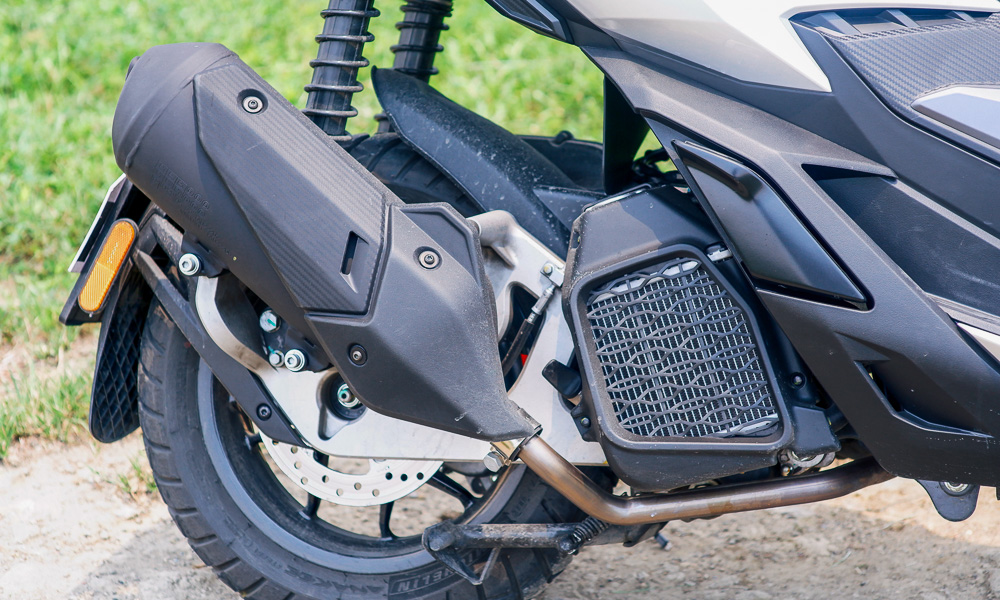 Bikerbox was kind enough to lend me a unit for a few days, which was perfect because I had a few errands lined up and gas had just hit P85/L that week. Into Manila traffic I went, and on a drizzly day at that; the aerodynamic shaping of the SR GT immediately came into play.
Acceleration from the 174cc motor is smooth, gutsy and silent, letting me zip past countless other motorbikes and easily keep pace with cars on C5. The top speed is around 120km/h, but more importantly, the bike is relaxed and stable in the 80-90km/h sweet spot. In that range, there's very little wind buffeting, and raindrops are shunted around the cockpit thanks to the shaping of the leg shield and the windscreen.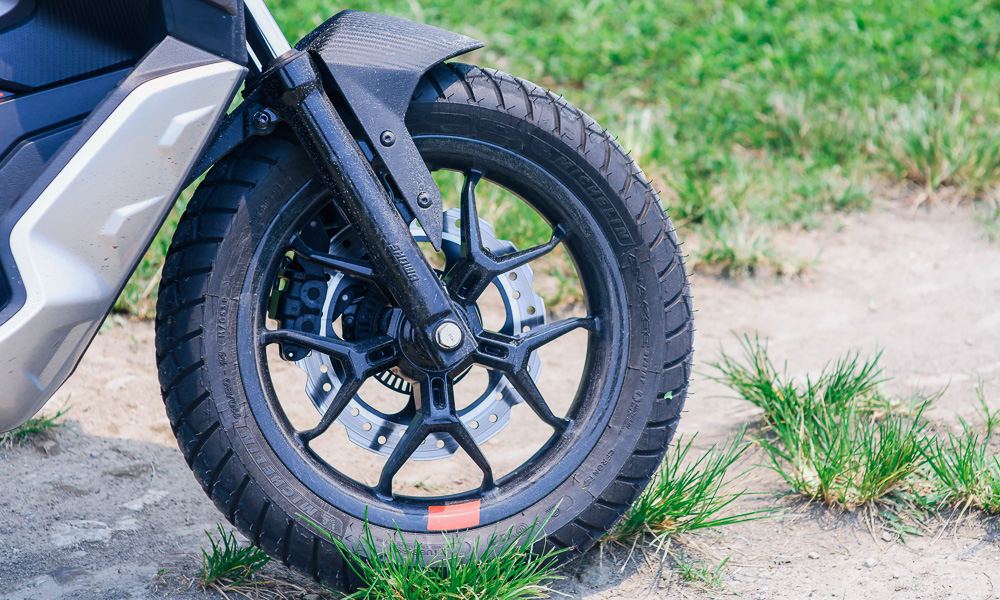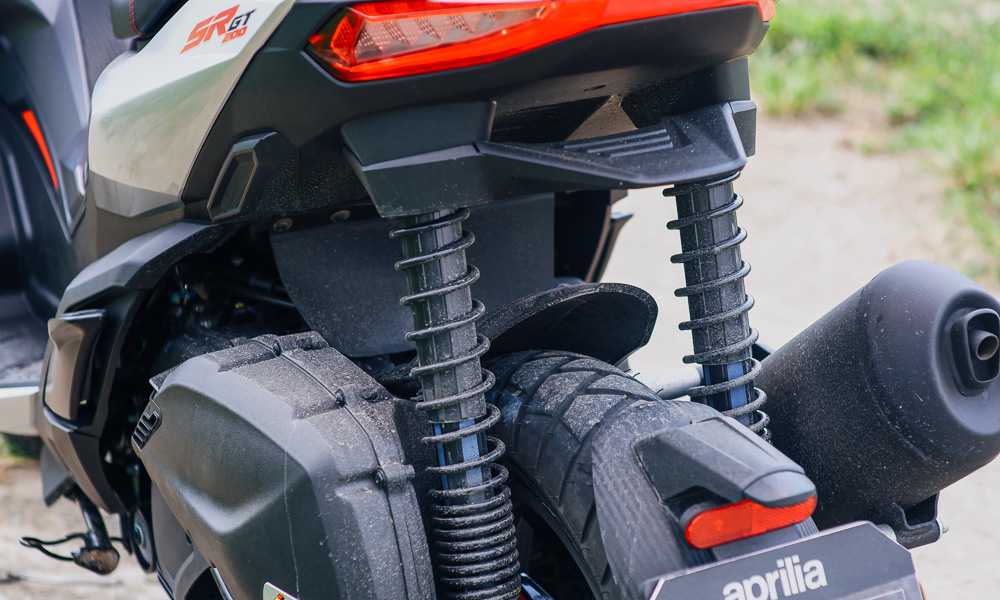 Sporty styling aside, Aprilia's DNA can be immediately felt in how the bike turns, stops and handles the rough stuff. There's very little play in the brake levers, and modulating them is easy. Grip from the 14/13-inch Michelin Anakee Street tires is ample whether on tarmac or dirt, and the ride quality of the Showa suspension is excellent (taut without being harsh, and remarkably planted even over bumpy roads).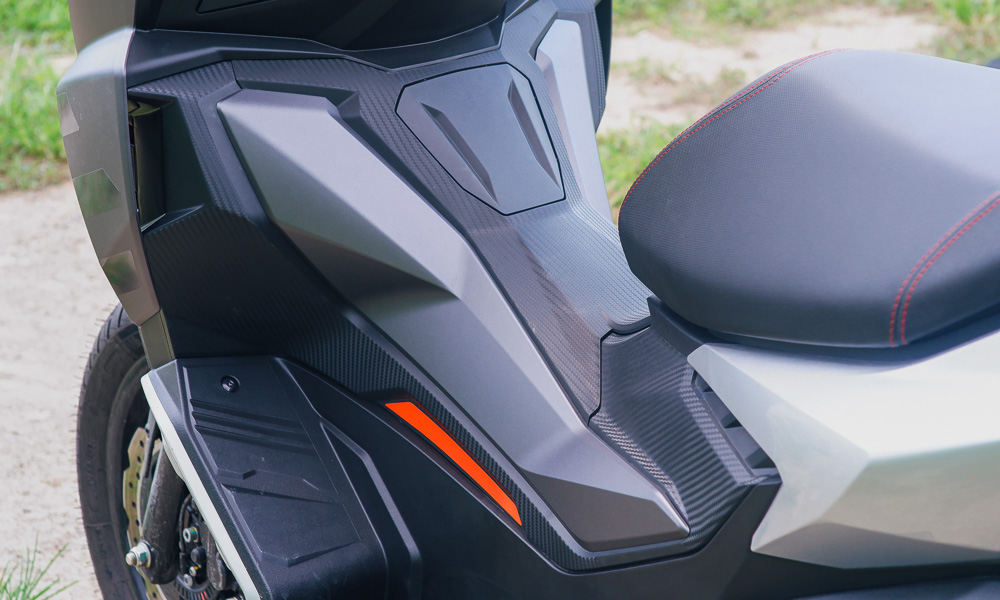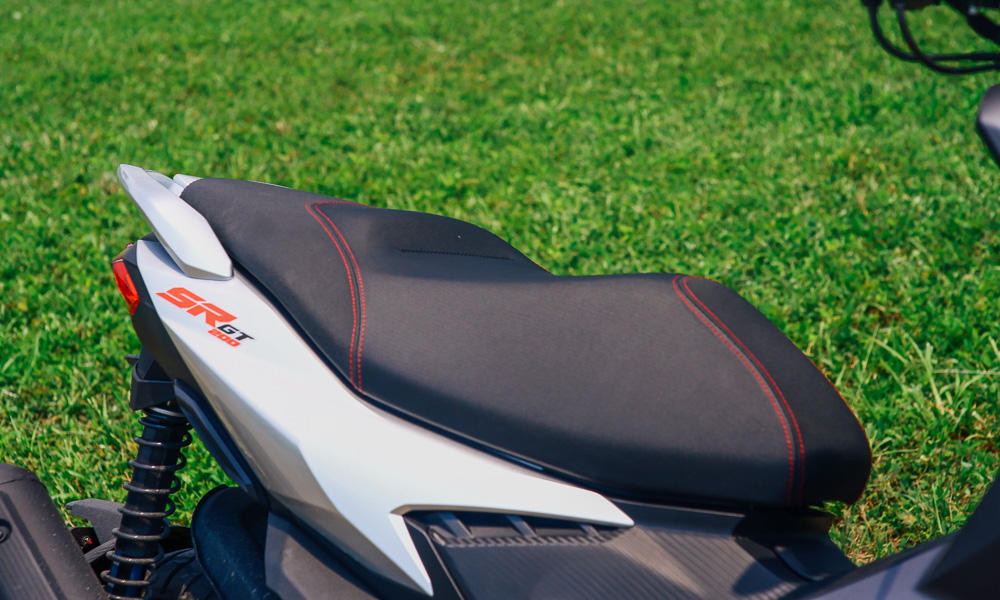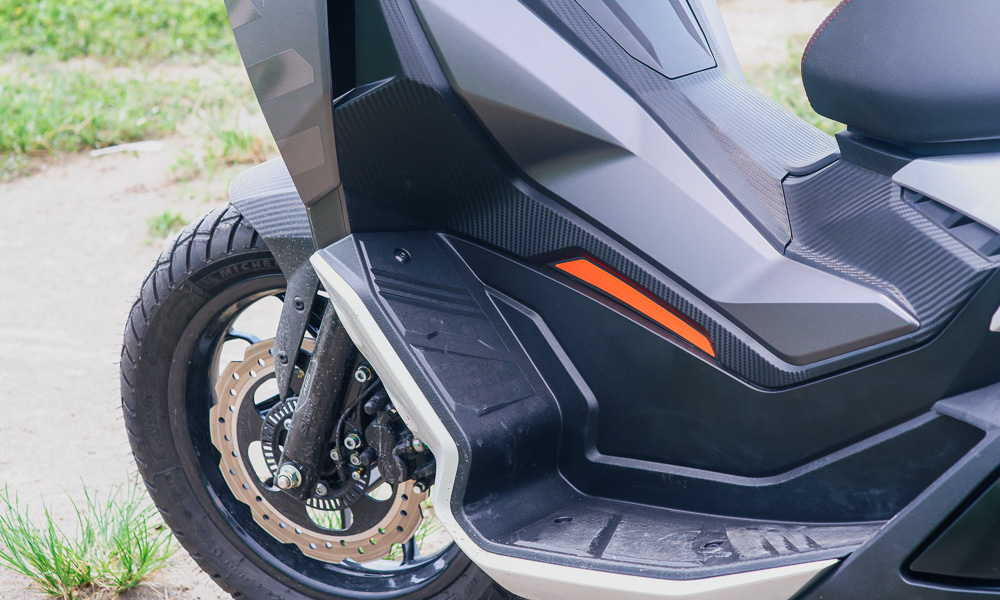 The seat is wide and generously padded, and you can rest your feet on the floorboard or forward on the leg shield. The central tunnel for the tank means you don't get a completely flat floorboard like a Vespa, but it does enable a sizable 9L fuel tank. You have to swing your leg over the back of the seat instead of just plopping on it like you would a Vespa.
There's a premium look and feel to everything, from the all-LED lighting to the precise fit and finish. While I'm sure it shares many common parts with its Piaggio Group cousins, it doesn't feel like another cookie-cutter appliance.
The dashboard is an LCD affair, reasonably intuitive, and easy to read at a glance. Underseat storage is 25L, and though Aprilia claims a helmet will fit, my Bell Broozer (large) did not.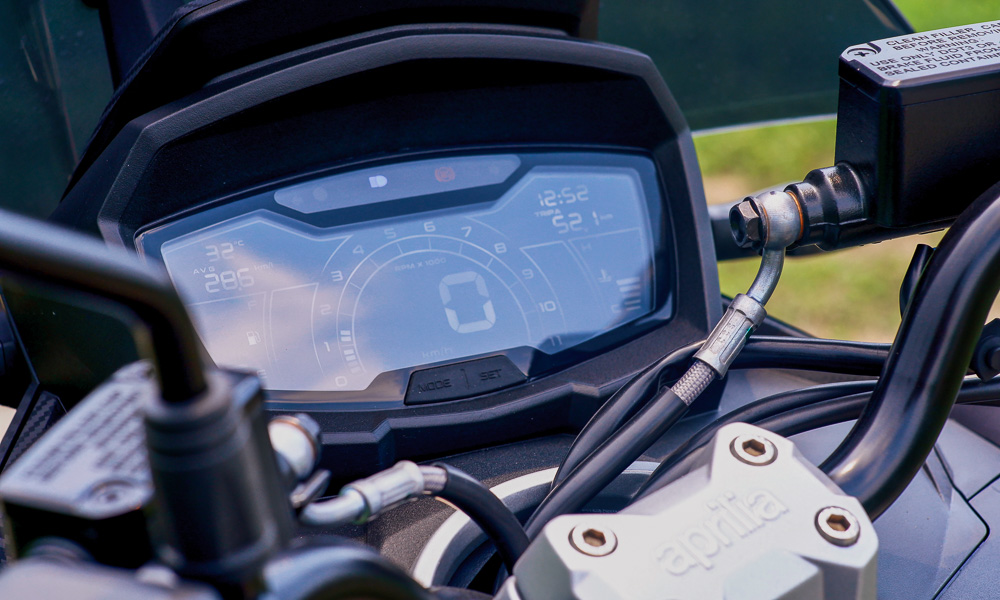 Things like an engine stop/start system, Bluetooth connectivity, USB charger, and remote seat lock are par for the course, but what makes the Aprilia really stand out is just how genuinely sporty it feels. Between the zippiness of the motor and the precise feel of the suspension, the brakes and the tires, it turns even a mundane commute into a fun activity at less-than-insane speeds.
Aprilia claims fuel consumption of 38.5km/L under optimal conditions. I got around 28km/L in city riding, and to be honest I could have probably gotten better if I wasn't whacking the throttle open every time traffic cleared up. When I returned the demo unit and got back on my personal Vespa, I was struck by how soft and mushy it felt compared to the Aprilia.
In fact, even now I'm contemplating whether to let go of it and place an order for an SR GT. I mean, as much as I hate having to constantly step out for errands, a scooter that makes mundane tasks more engaging isn't a bad proposition at all.