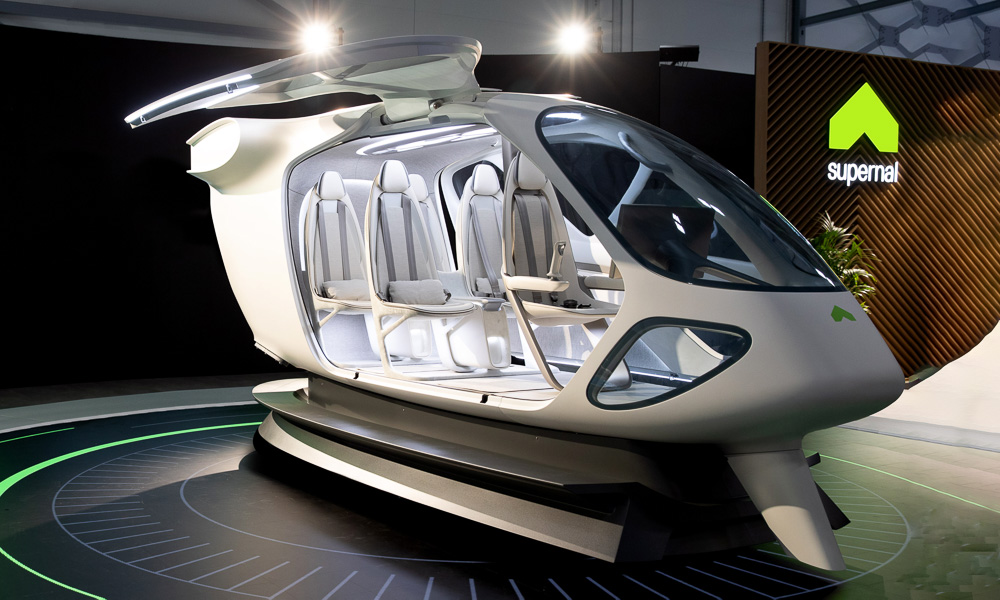 Late last year, the Hyundai Motor Group started a new company called Supernal. This new firm is an important component of Hyundai's transition from automotive to a smart mobility solution provider.
During Supernal's launch, it announced plans to develop an electric vertical takeoff and landing (eVTOL) aircraft, which should be made available by 2028. Well, the company is now giving us a sneak peek into its future eVTOL.
Supernal has unveiled its first eVTOL concept at the Farnborough International Airshow in the United Kingdom. Created by HMG's studios, the five-seat cabin combines automotive design processes and aviation safety.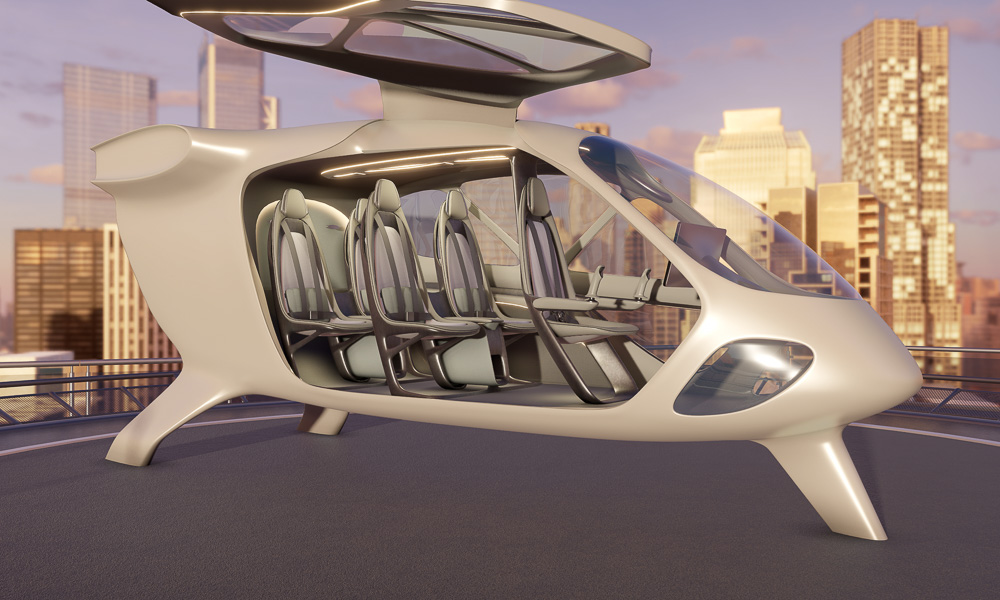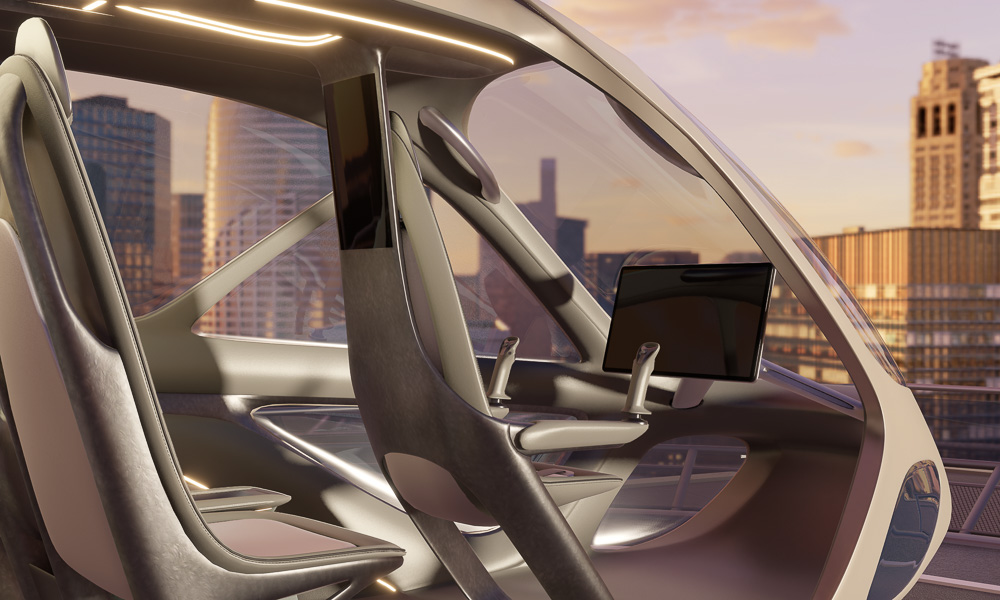 The cabin is made of forged carbon fiber. But it is not your average carbon fiber. In line with its goal of sustainability, Supernal used recyclable carbon-fiber reinforced thermoplastic.
Other parts of the cabin will use durable plant-based leather, recycled plastic fabric, and what the company calls "reasonably sourced" wood pieces. Even the frame of the seats will be reprocessing excess raw material from the manufacture of its airframe.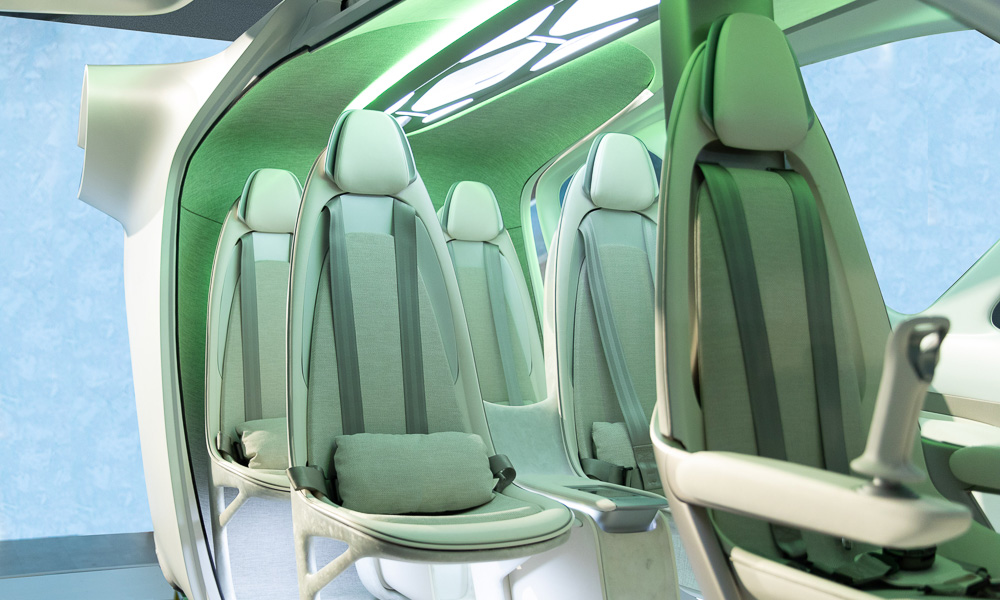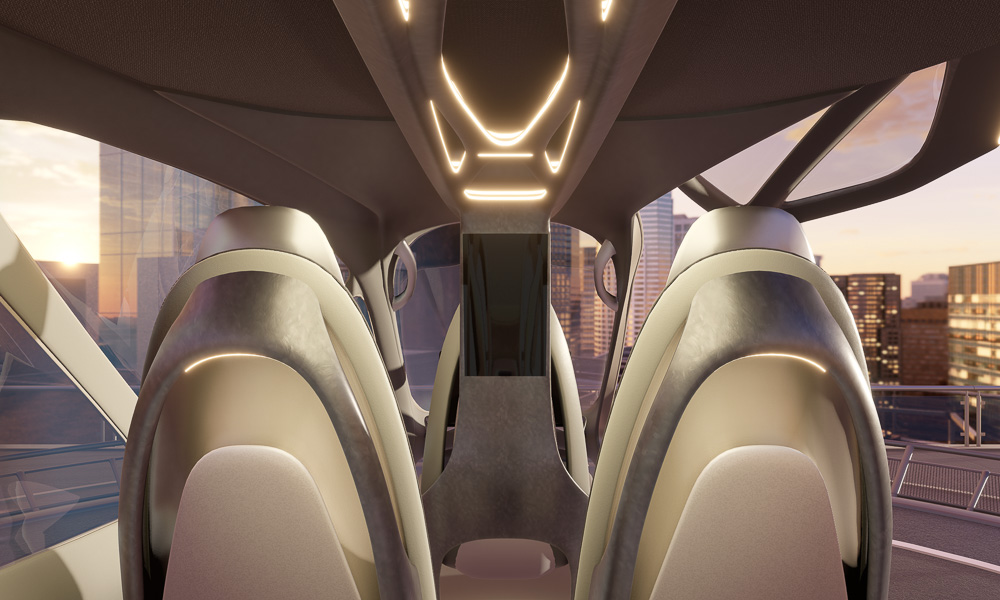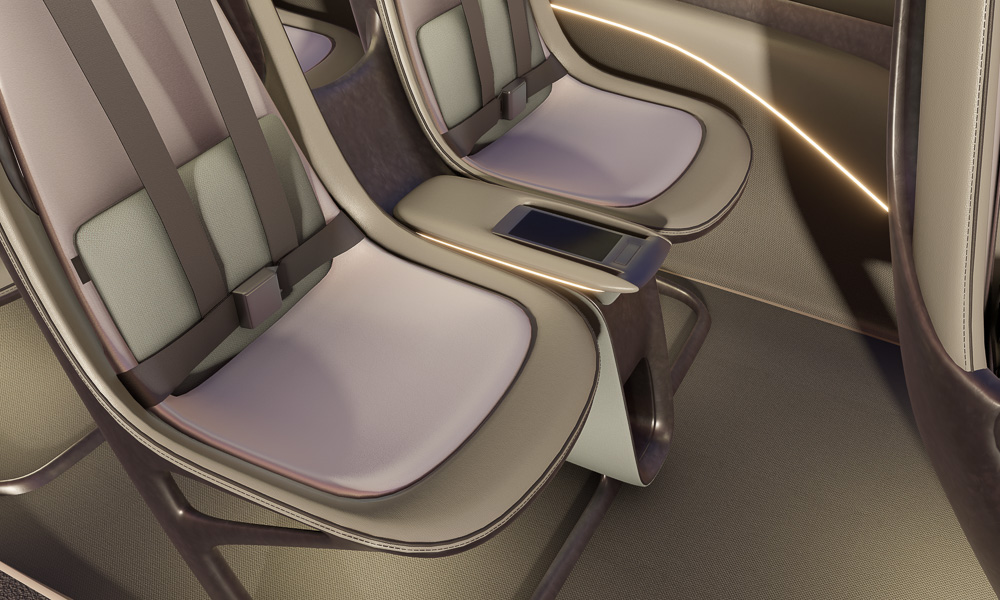 The seats and their deployable consoles are quite similar to their automotive counterparts. There are even charging stations and stowage compartments for a passenger's items.
Climbing on and disembarking from the cabin is easy, thanks to grab handles that are built into the doors and the seat backs. Overhead lights that adjust with the various stage of flight give a "light therapy" effect. Finally, there is a lot of headroom because of the cabin layout's minimized bulkhead.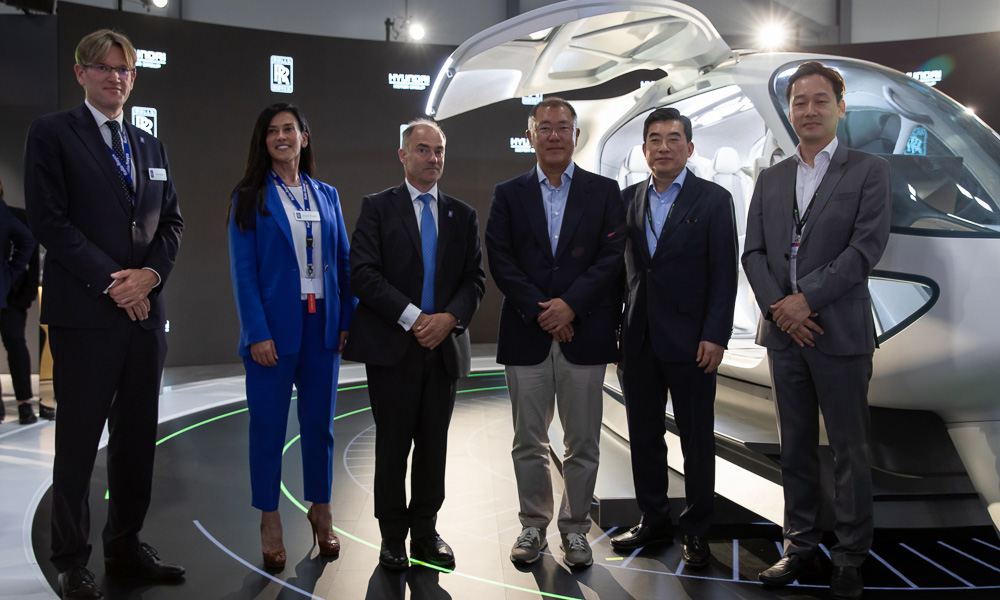 Supernal says that the eVTOL will be powered by batteries for intra-city trips beginning in 2028. Additionally, HMG will develop a hydrogen-powered midsize vehicle that can do city-to-city regional trips. By 2030, a service will be launched for its hydrogen vehicles.
To show that HMG is dead serious about its aviation business, the conglomerate has forged Memorandums of Agreement with big aviation companies Safran and Rolls-Royce.
For Safran, Hyundai plans to work on exploration and cooperation in electric propulsion systems, avionics and flight control, cabin interior, and other various fields. For Rolls-Royce, on the other hand, the two companies are set to work on the development of new power and propulsion systems for Hyundai's Advanced Air Division.
Lastly, Hyundai and Rolls-Royce aim to work on a joint fuel-cell propulsion, fit it into an electric aircraft, and unveil it by 2025. The Hyundai Motor Group has come a long way from being a simple carmaker to the powerhouse it is today. With developments like these, expect Hyundai to be even bigger.