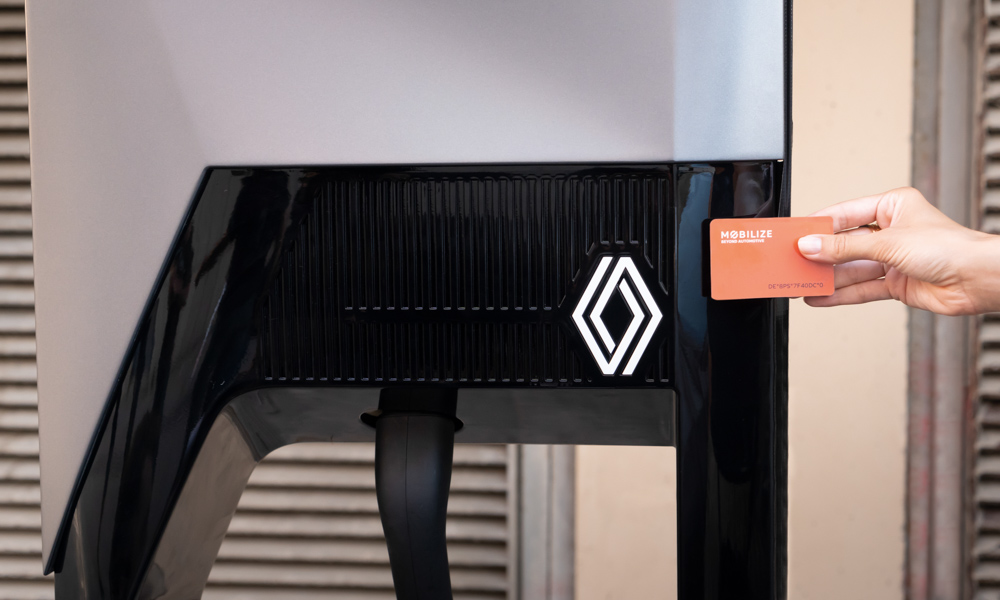 The upcoming Megane E-Tech from Renault is one pretty impressive electric vehicle. Its motor makes 220hp with instantaneous torque. Can sprint from 0-100km/h in just 7.4 ticks. And has a claimed 470km driving range, one of the best from the crop of new EVs. Inevitably, though, its batteries will run out of juice. And finding a place to charge it remains one of the hurdles in owning an EV. Until now.
Renault, through its subsidiary Mobilize, offers a suite of charging solutions for the Megane E-Tech. First, there is Mobilize Power Solutions. Initially available in 11 European countries, this allows those who'd order Renault's latest EV to choose the charging solution they want at home and make the process easy. Customers can decide between a charging station or a reinforced socket and have it installed in their houses. There's no need for a technician's visit to a client's residence as it uses a tool that is powered by Google Maps, which helps make location surveys easier. Placing an order, accepting it, and payment are all done electronically.
Then there's Mobilize Smart Charge, which helps control costs and one's carbon footprint in charging EVs. It is a downloadable app that manages charging. Depending on available grid power, this can slow down or completely stop the charging process, until there's enough energy reserve available. This doesn't only help protect the car and lessen strain on the grid, but also lowers charging costs. This takes advantage of lower electricity rates during off-peak hours. This is now available in France, the Netherlands and Belgium, and soon in other countries.
Finally, there's the Mobilize Charge Pass. Basically, owners get a card that gives users access to more than 260,000 charging points like the high-power Ionity charging station network. Use of this service gives Megane E-Tech owners recharge credits. This will be available in Germany, Spain, Belgium, and soon in Italy, France, Switzerland, the United Kingdom, Slovenia and Croatia as the Megane E-Tech is launched in their territories.
This is a smart move for Renault as it helps ease range anxiety for EV owners, and also helps convince more motorists to jump on the EV bandwagon. Hopefully, other carmakers adopt this strategy and more governments support this initiative.