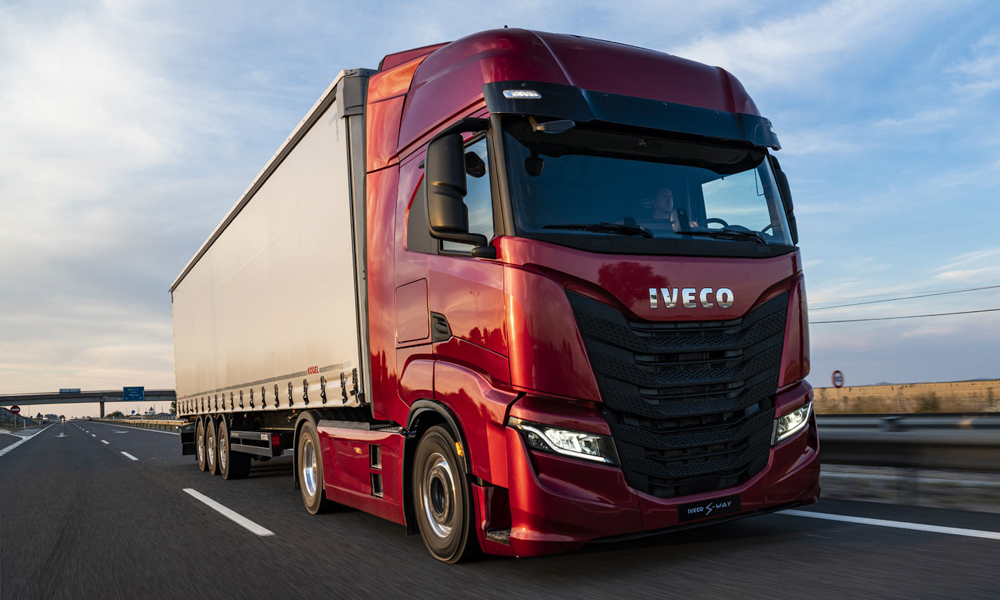 While truck driving is a profession ideally filled with a sense of adventure, it is quite a tiring one as well. Drivers spend hours on the road as they make their deliveries, often not having anyone to keep them company. And while nothing can really be done about the time spent covering long distances, Italian commercial-vehicle specialist Iveco has found a way to deal with the loneliness.
That's because it is embarking on a project to integrate Amazon Web Services in its line of vans, buses and trucks. This means that future iterations of Iveco vehicles may come with Alexa's sweet-sounding voice and dedicated obedience to enhance the experience of the hardworking dude at the controls.
Iveco says that drivers can create routes, check vehicle status, and request driving tips vocally through Alexa. The popular voice assistant can even go so far as to operate certain controls on the dashboard so that the driver's focus on the road is uninterrupted. With AWS's machine-learning capabilities, Alexa's behavior can even be slowly adapted to each user's preferences.
Now, can we do this to our trucks? At least Alexa won't lie to the authorities about losing the brakes in the event of a crash.