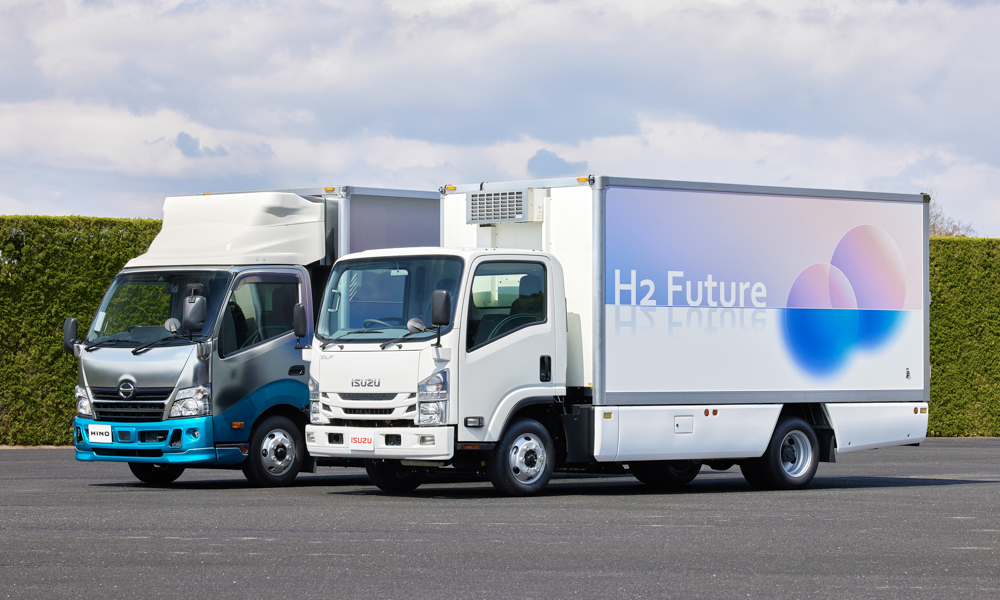 Some countries today are aiming for carbon neutrality to help mitigate (and hopefully) reverse the ill effects of climate change. While newer, environment-friendly means of mobility and energy production are already available, such technologies are still underutilized. Recently, Toyota has partnered with Isuzu and Hino to create carbon-neutral commercial vehicles.
These automakers will jointly develop battery-electric and fuel-cell vehicles with autonomous-driving capabilities and make electronic platforms for small commercial trucks. The three companies want to solve inherent issues with logistics and supply chains while helping reduce carbon-dioxide emissions.
Hino, Isuzu and Toyota have chosen Fukushima Prefecture as the springboard of this idea. Basically, existing delivery trucks will be converted to run on fuel cells. And then, these commercial FCEVs will use hydrogen produced by the Fukushima Hydrogen Energy Research Field and other sites inside the prefecture. These vehicles will be deployed to supply local supermarkets and convenience stores. Additionally, fuel-cell food trucks and medical vehicles will be dispatched to further reduce carbon emissions.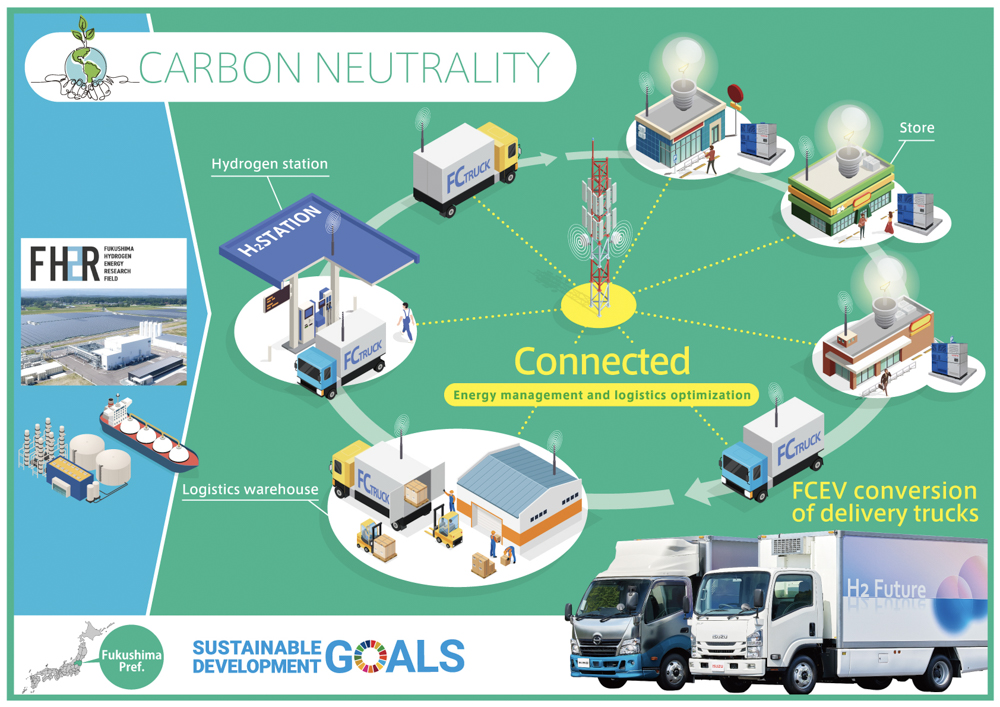 In 2011, a strong earthquake originating off the coast of the Tohoku region triggered a massive tsunami that destroyed the city of Fukushima and its nuclear power plant. Cleanup efforts are still ongoing, and the government is focusing on safer and cleaner sources of power to rebuild Fukushima Prefecture and secure its future.
Should the hydrogen-society project become successful, there are plans to deploy it in select cities in Japan. Such an initiative will help realize the country's 2050 Carbon-Neutral Goal, which sees the development of more sustainable communities that can be passed on to future generations.