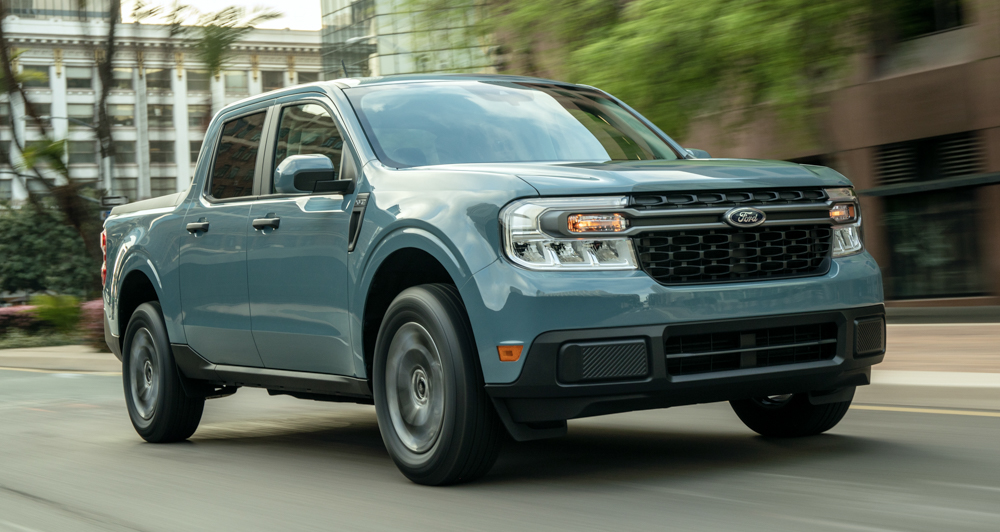 Ford is really on a roll right now. The Mustang Mach-E, the all-new Bronco and, more recently, the F-150 Lightning have all been well-received and helped to rejuvenate the grand old name so that it's ready for the future. Now, the company has unveiled yet another model in the all-new Maverick. Claiming to be the first standard full-hybrid pickup in the US of A, it aims to be the most fuel-efficient truck on American roads as well. Going big on features and small on pricing, this unorthodox little cargo mover looks set to be another winner for the Blue Oval, and we're already hoping to see it in our territory soon.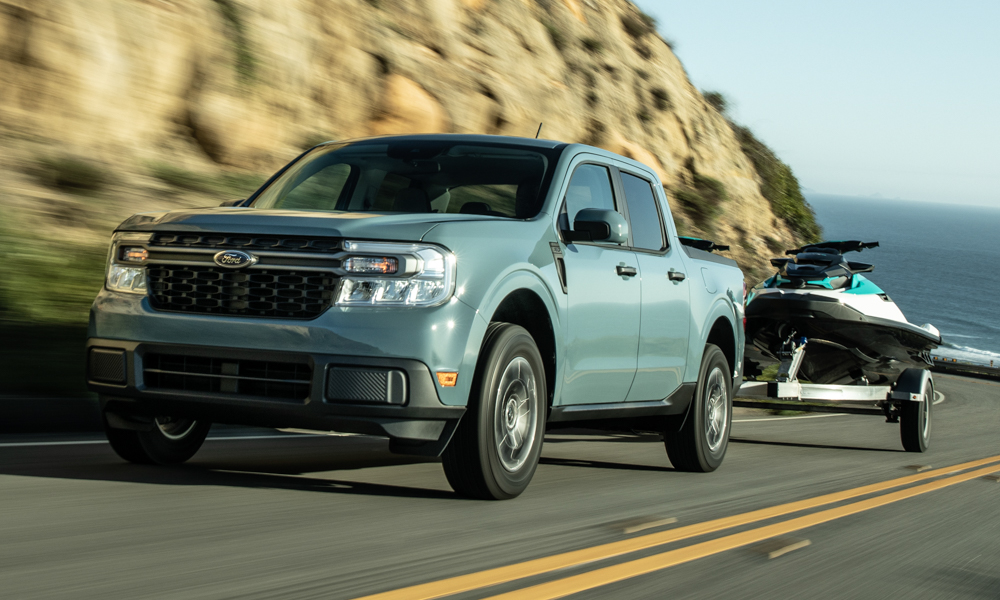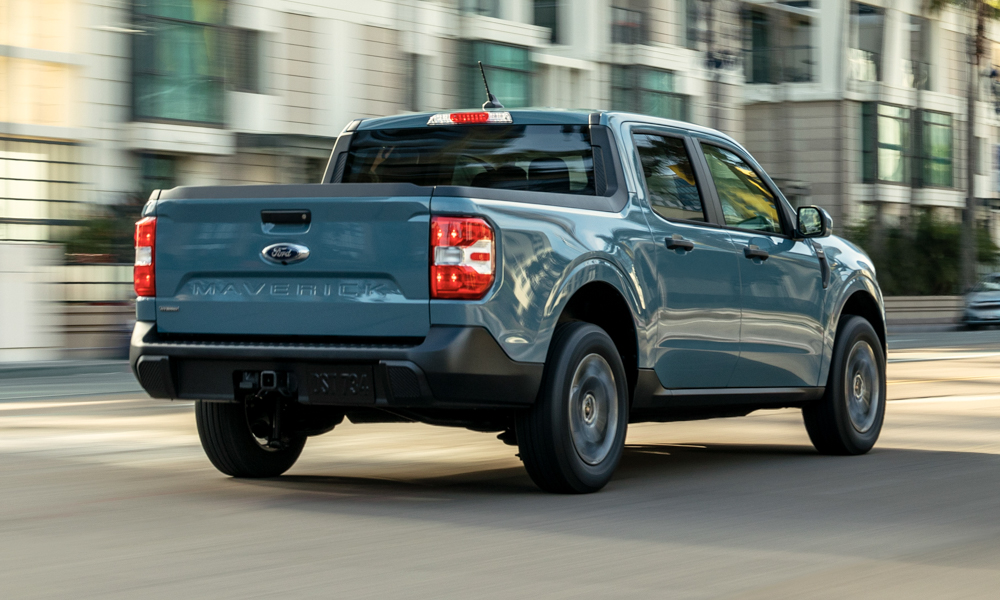 Let's start with the most surprising fact about the new Ford Maverick: the price. If you buy this compact truck in the US in its basic XL version with the 2.5-liter four-cylinder hybrid powertrain fitted, you will receive a five-passenger, four-door pickup in exchange for a mere $19,995 (P957,000). Churning out 191hp and 210Nm, it can haul a payload of 680kg or tow 900kg. It also offers 800km of range on a single tank, and claims to beat the Honda Civic on fuel economy in the city with a target figure of 17km/L. To top it all off, you also get an eight-inch touchscreen infotainment system with Apple CarPlay and Android Auto compatibility, as well as driver-assistance features like automatic emergency braking and automatic high-beam headlamps as standard.
That's quite a lot for little money, but if you happen to have a little more cash to spend, then there's also a 2.0-liter EcoBoost engine with 250hp and 376Nm available. That one is connected to an eight-speed auto box, and comes in either two- or four-wheel drive. Splurge out on the optional tow package and the Maverick can drag over 1,800kg to wherever you need to go.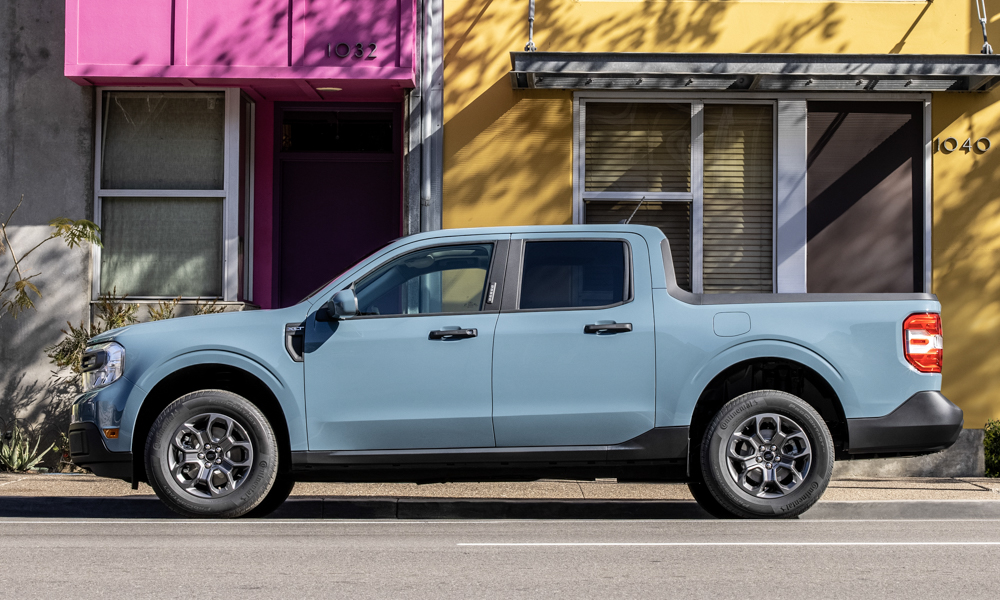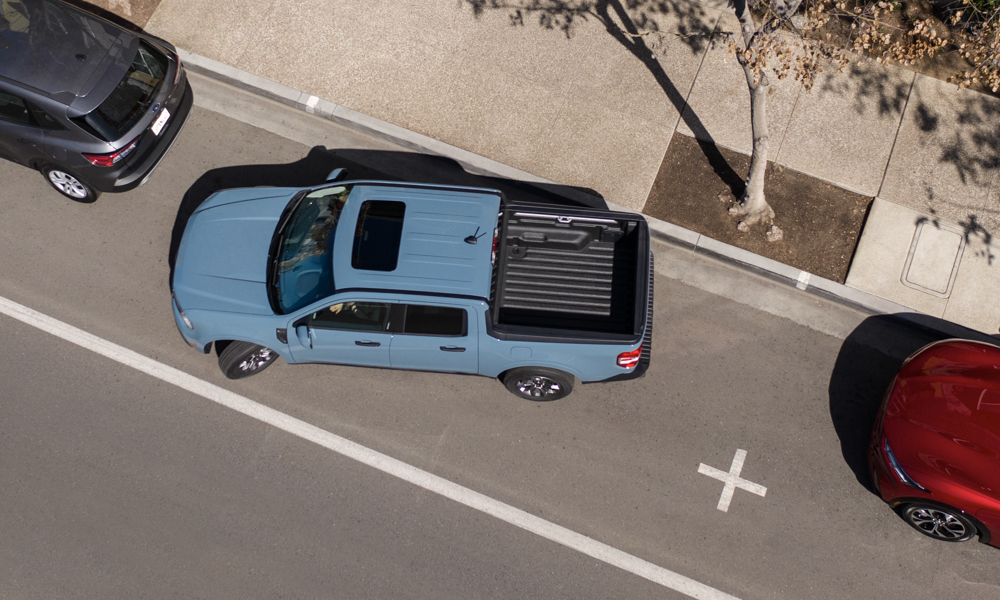 If you have even more money to spend, there are additional trim lines like the XLT that comes with 17-inch alloy wheels in place of the basic version's steelies, or even the top-of-the-range Lariat with the Luxury Package that gives you slightly posher seats plus lane-keep assist, adaptive cruise control, rear parking sensors, a wireless charging pad for your smartphone, dual USB ports in the rear, and a Bang & Olufsen eight-speaker sound system. Even if you throw everything but the kitchen sink at the configurator, you will be hard-fought to spend more than $35,000 (P1.67 million) on this truck in its highest spec, which sounds like pretty good value for your hard-earned money.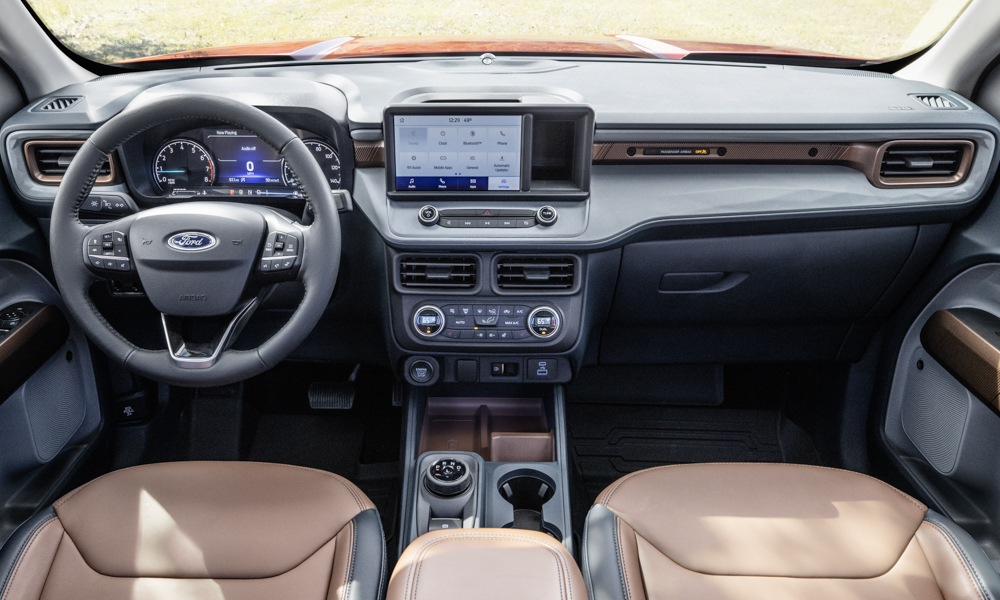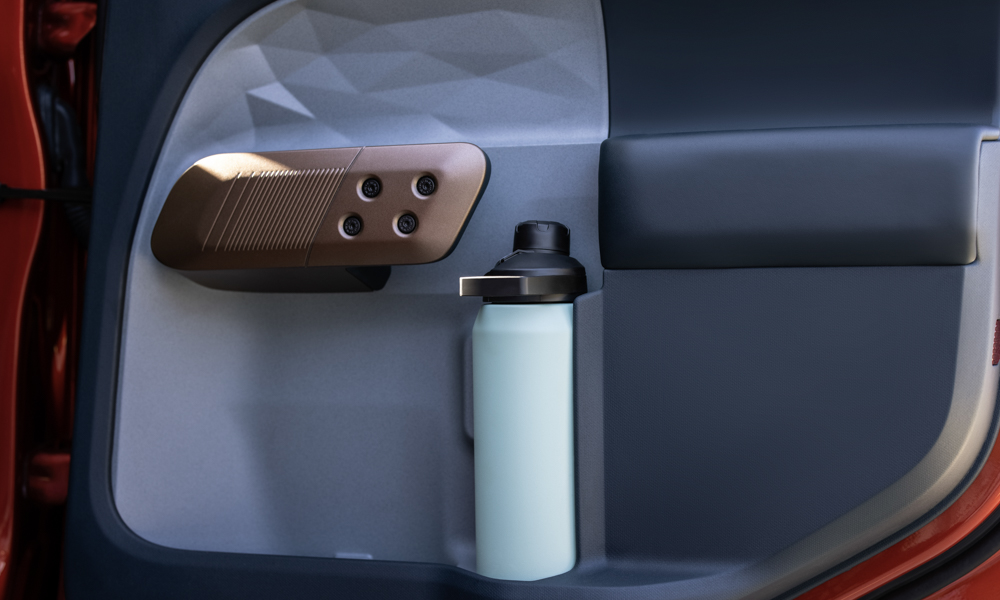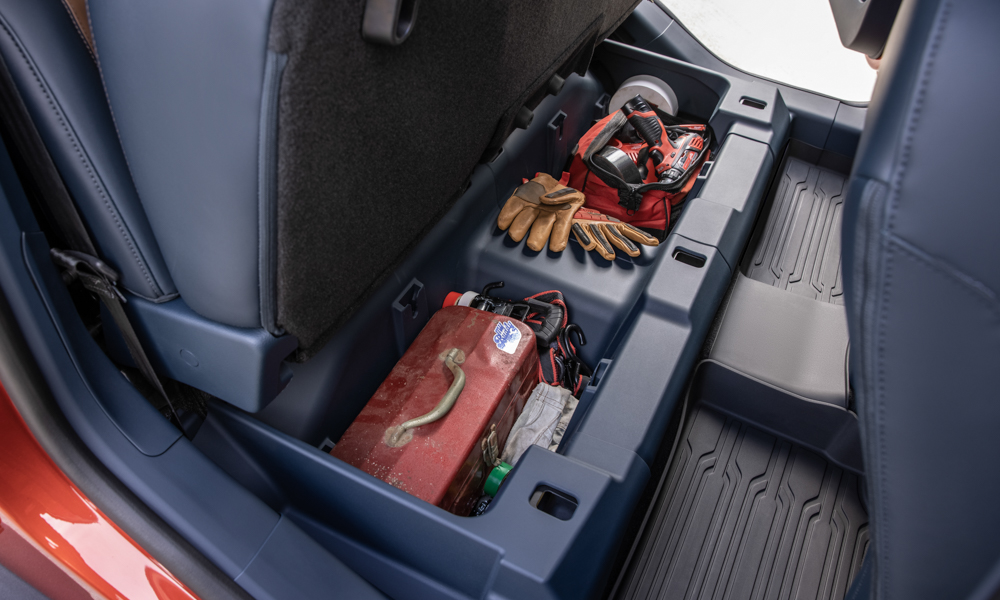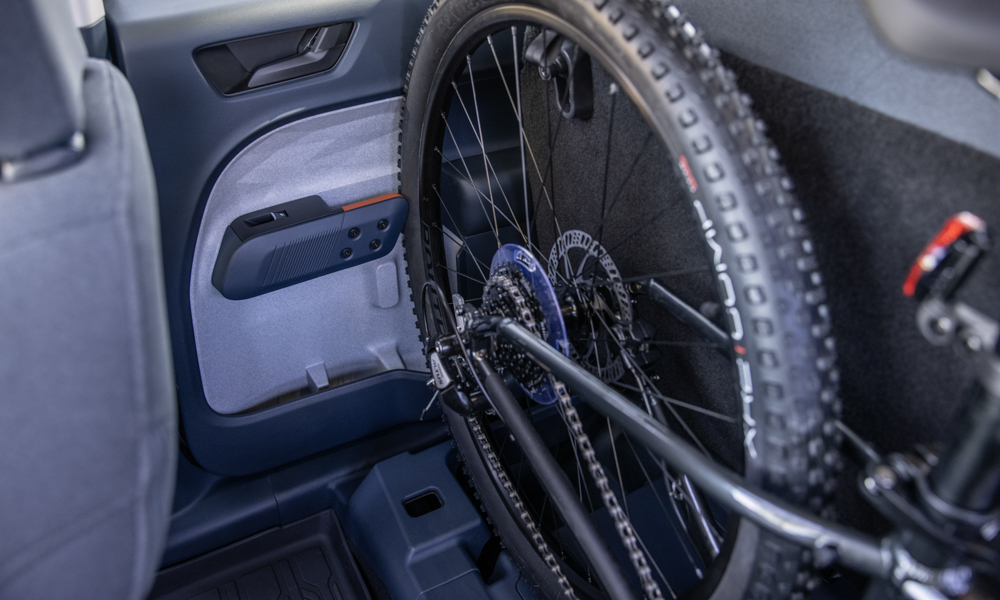 The Maverick is a compact truck, so don't be fooled by the way it looks in pictures. It's 5,072mm long, 1,839mm wide and 1,745mm tall—making it quite a bit smaller than the F-150 or even the Ranger. This clearly isn't a vehicle meant for lonely farmers chasing after cattle in the vast expanse of the American south. Rather, the sales material suggests that you will see this little trucklet whizzing around urban streets, where it will presumably carry the equipment of the latest up-and-coming indie band—or boxes of vegan food.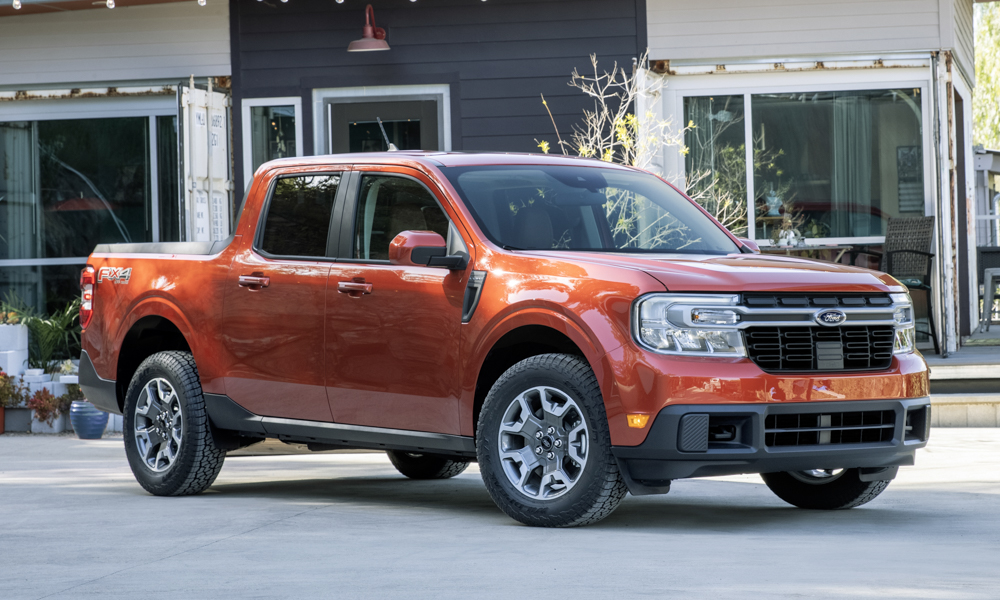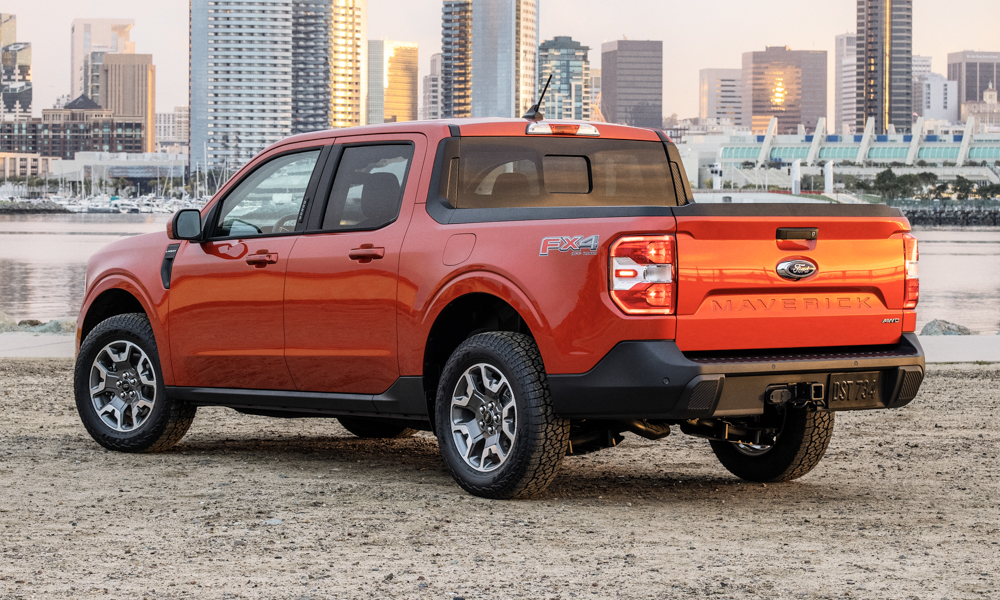 In a way, Ford is being really clever here. It already has very capable pickups for buyers who really need proper workhorses, but nobody has really done a good city truck yet. Granted, it remains debatable if anyone really needs a pickup for the school run or a quick hop to the mall, but combining car-like comforts with truck-like capabilities for the odd trip into the wilderness is a recipe that will likely appeal to many buyers.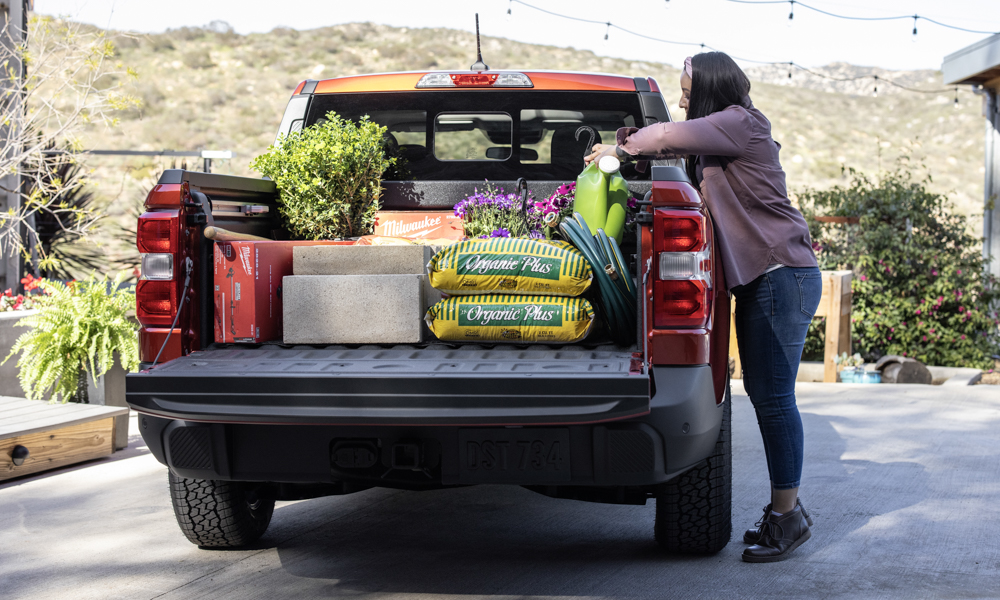 Its only real rival right now is the Hyundai Santa Cruz, and between them they have the compact-pickup market pretty much cornered. The Maverick is a little bit bigger than its Korean rival, and we don't yet know how they will compare in price. What we do know is that we are more likely to ever see the Maverick on Philippine soil than the Santa Cruz. If Ford really brings this little truck to our shores, then it might be onto a proper winner. Hybrid, easier to drive in town, and cheaper than a Ranger…this could be just the ticket for many buyers who are looking for that perfect combination of comfort and ruggedness.