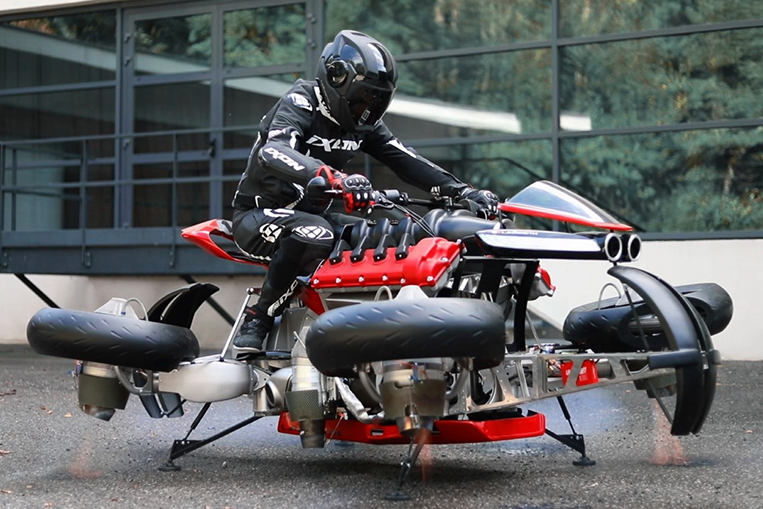 Sick of being stuck in traffic? Worried about the impending end of motorbike taxis in Metro Manila? Then a French company called Lazareth might have just the thing for you. Meet the LMV 496, which is essentially a flying motorcycle that you can ride on the ground when the roads are clear, and fly to the skies should EDSA turn into a giant car park. It might look like something out of a Michael Bay movie, but apparently this crazy contraption is indeed real and you can even order one already as you read this. The price is a bit steep, but then, what price can you put on never being stuck in traffic ever again?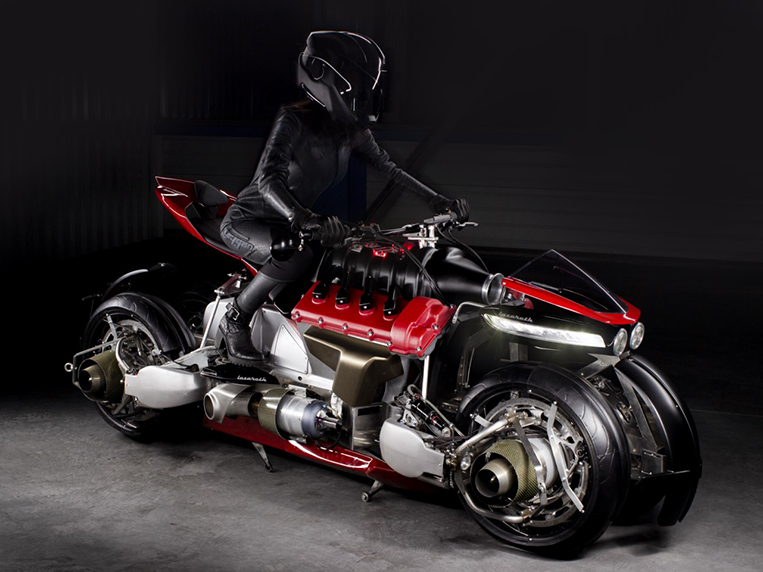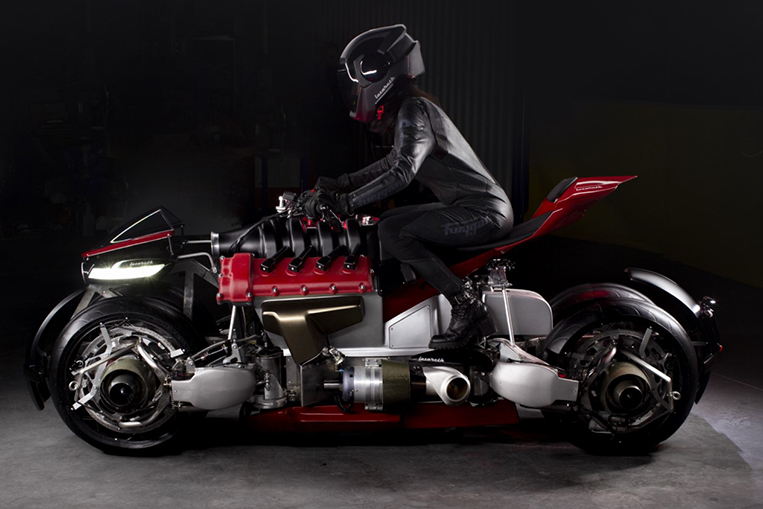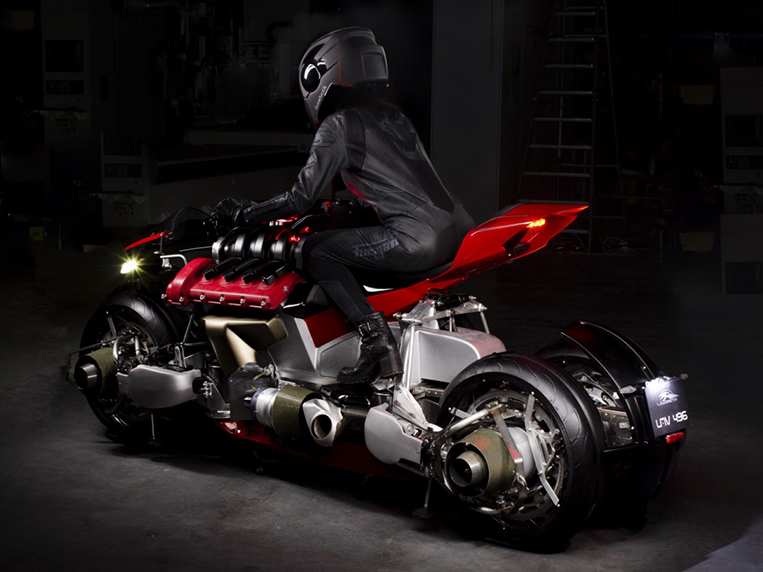 Either there's something in the water in the French town of Annecy-le-Vieux or the people at Lazareth HQ have simply looked into too many bottles of Bordeaux while in the office. How else could you explain the crazy machines this company keeps coming up with? In the past, they built a Maserati V8-powered motorbike and a V12 hybrid hot rod, but now it's a flying motorcycle that is raising eyebrows wherever it makes an appearance. This traffic jam buster will set you back a cool $560,000 (P28.4 million), but in return you'll get a real-life Transformer that you can ride for up to 100km on the road thanks to an electric motor. When traffic gets too busy or you simply fancy more excitement, the bike will convert into a flying machine at the touch of a button.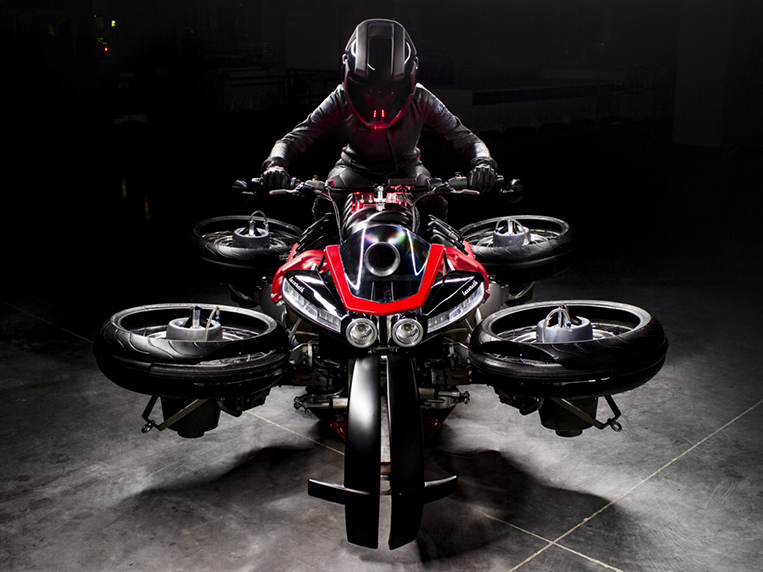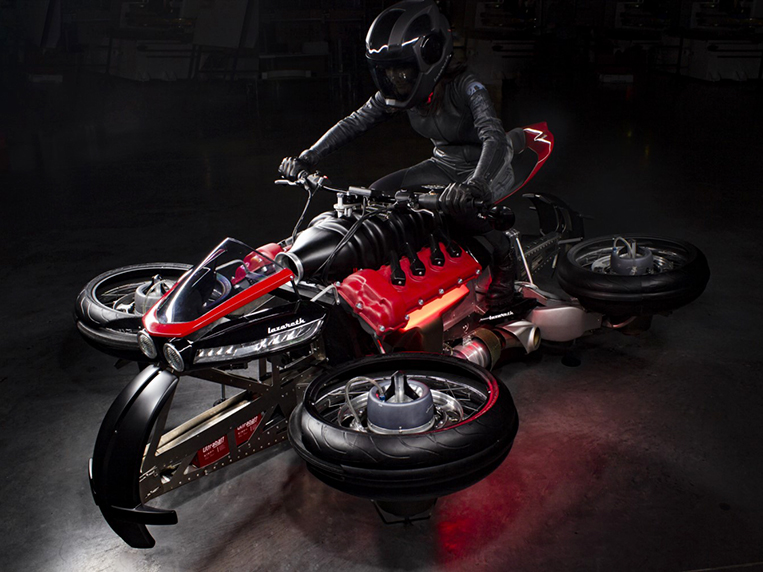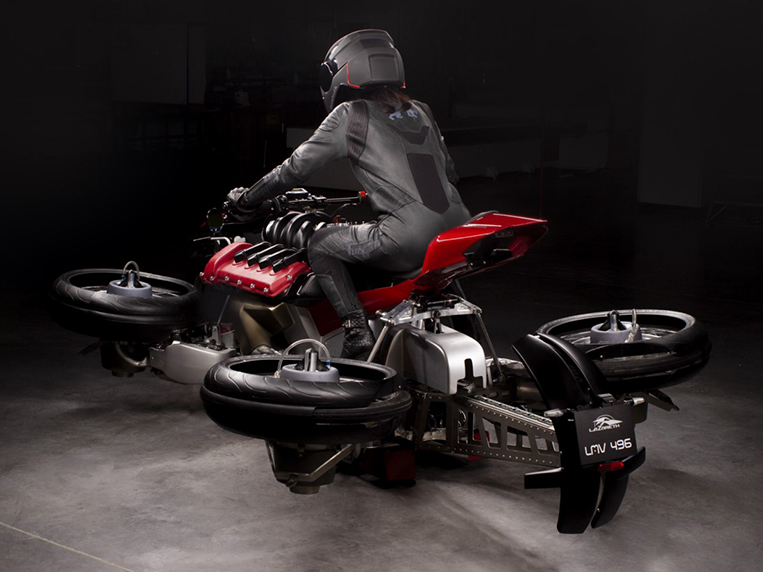 To take off, the LMV 496 uses four JetCat jet turbines, with one of them installed in each of the four wheel hubs. These little powerhouses spin at up to 96,000rpm to deliver around 1,300hp that can apparently generate 2,800N of thrust. Its kerosene fuel tank is big enough to let you fly around for 10 minutes, but as this still seems to be a prototype, there is no real word on how high or how fast the machine can go. The firm says that only five examples will ever be built, and it seems that you can still order one if you wish to. Maybe levitating and traveling on a carbon-fiber motorbike-turned-copter is too extreme for even the wealthiest of petrolheads out there, but we sure would gladly take one and try it in Metro Manila traffic.