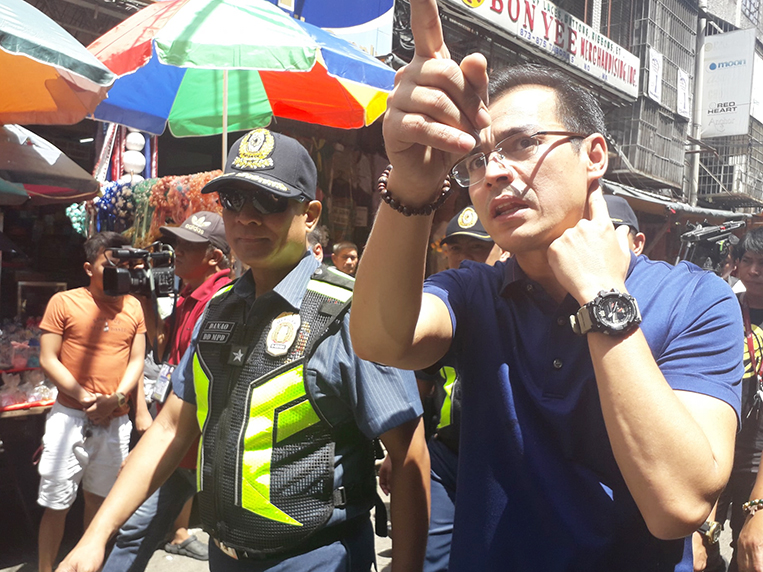 We now know something is up in the perennially chaotic city of Manila: For once, things are getting done the right way.
I first got wind of this last month when one of my colleagues directed my attention to the newly painted blue sidewalks of Manila. Nice, I thought—but too gimmicky. Just an amusing way of ushering in a new (and young) mayor in Francisco Domagoso, whom you probably know by his show-business name Isko Moreno and who soundly beat Joseph Estrada and Alfredo Lim in the recent local elections.
And then, last week, a female PR executive of a European car brand sent me these exact words: "Grabe si Isko Moreno!!! Isulat mo nga under good news."
In the same way I had felt about my fellow writer's alert, I treated the marketing officer's message with much skepticism. I shrugged it off as just a typical reaction from someone who was merely attracted to a good-looking public figure.
But when even much more experienced politicians start giving the 44-year-old Moreno compliments, I suppose I have to accept the very real possibility that this guy might be legit.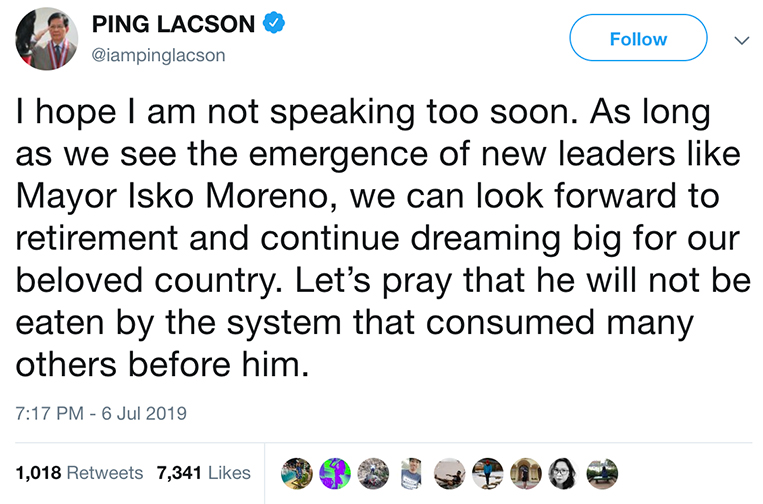 What exactly has the new Manila mayor done?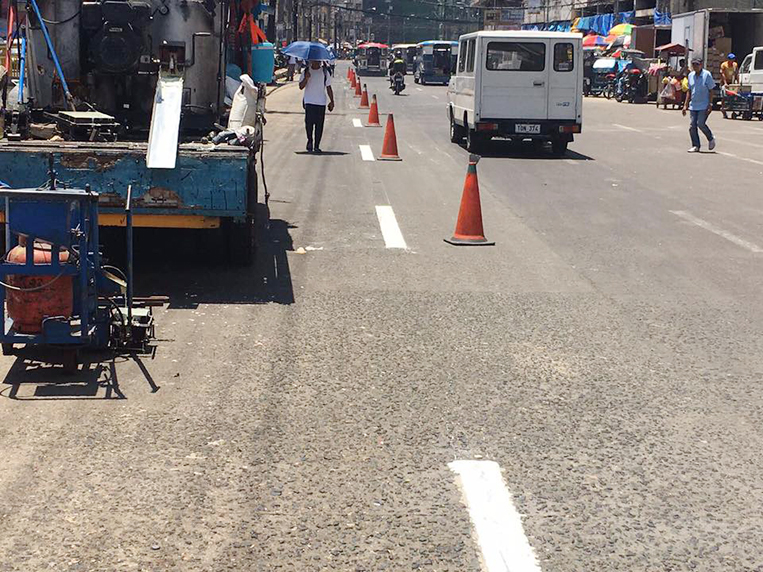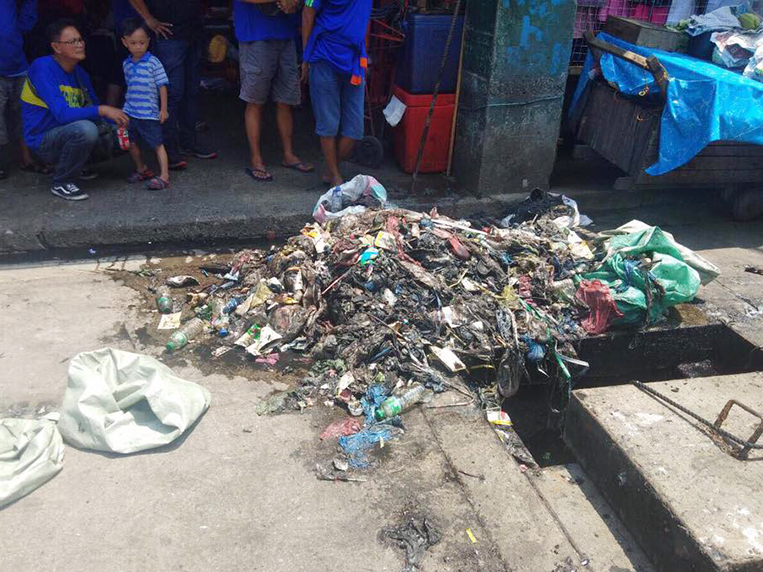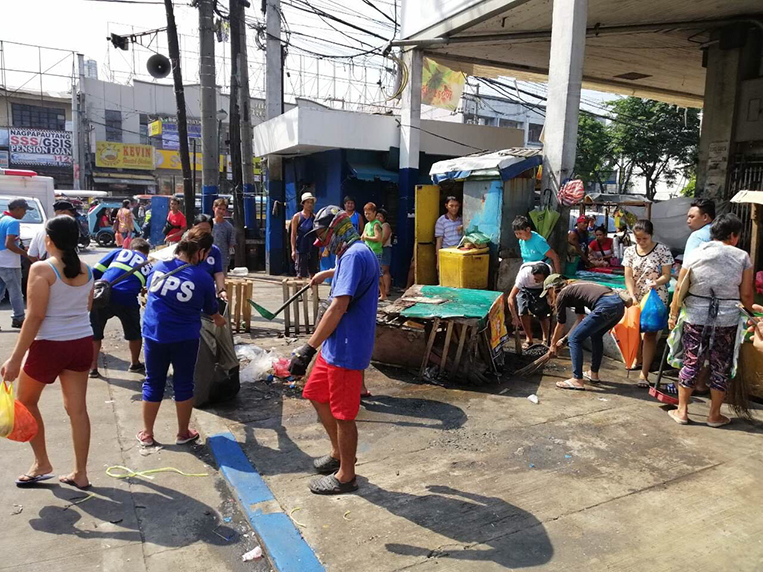 Well, he and his team have cleared the notoriously clogged streets of the city, including those in Divisoria. Garbage has been collected. Illegal vendors have been removed. Prompting people to say: "Pwede naman pala."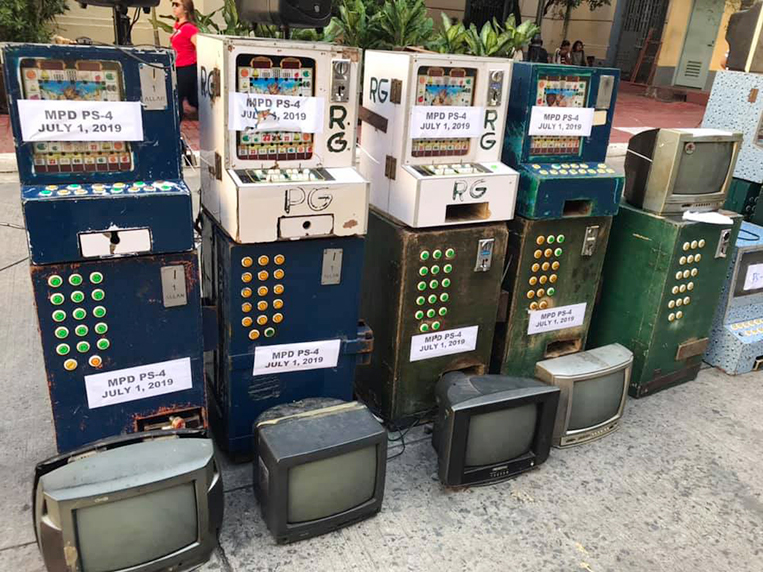 Moreno has also turned on the hardened purveyors of vices, confiscating video karera machines that have long been the pastime of small-time gamblers in countless districts. I can appreciate this. I grew up in Baclaran. When I was young, I couldn't understand how I knew exactly where the saklaan was but the authorities didn't seem to. Except they really did, as evidenced by the cops routinely dropping by to fetch their protection money. "Orbit," we called it. For a local government official to finally put a stop to this circus is big deal to me. Because I'm intimately familiar with the ill effects of gambling on poor families.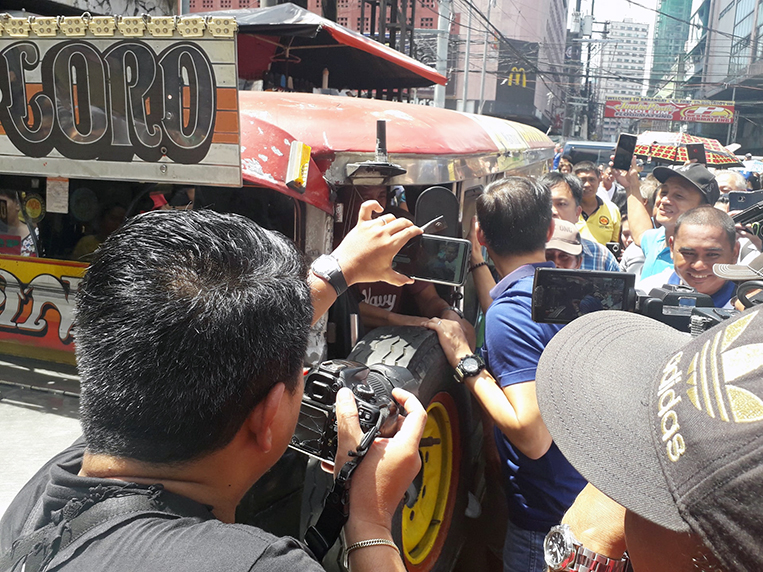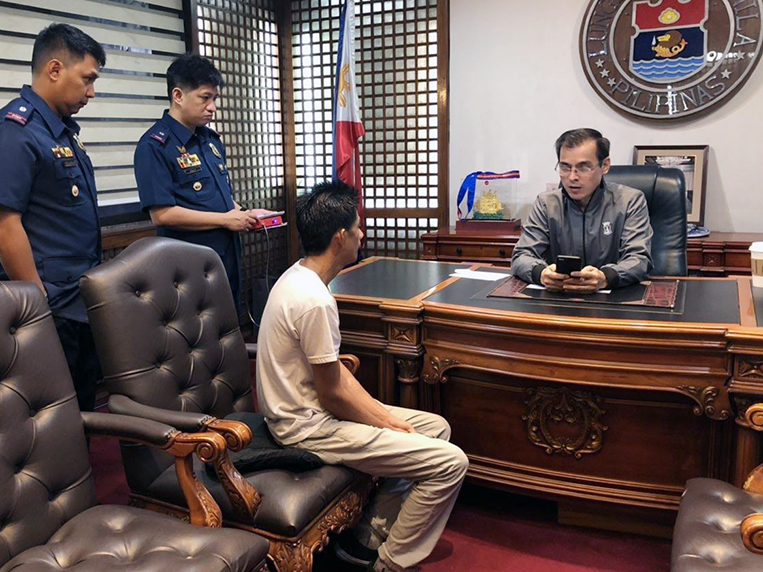 Nothing appears to be too trivial for Moreno. He has tried to address seemingly minor issues that vex commuters and motorists on a daily basis, like misbehaving jeepney drivers or troublesome juvenile delinquents.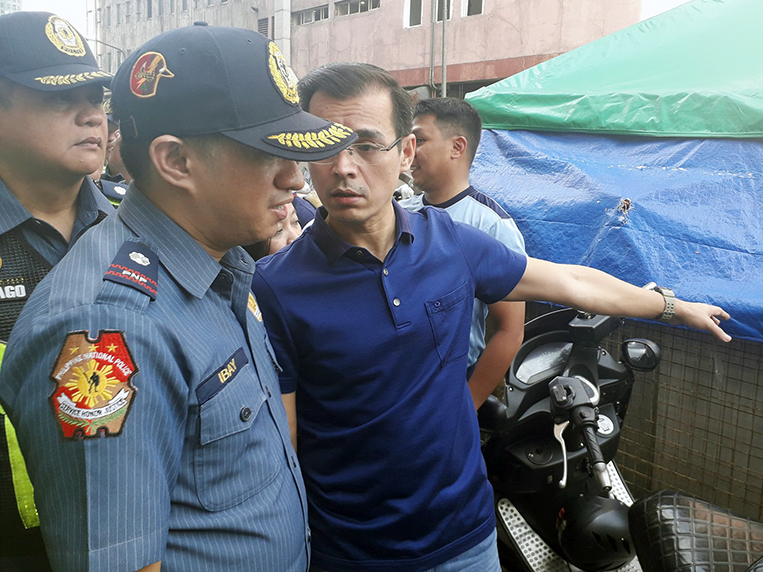 Now, I am almost sure Mayor Isko Moreno has a brilliant PR team working for him. I know it's highly probable that all of this good news coming out of his city is partly the handiwork of a savvy publicist. So what? He is showing us that a lot of things can be done if local government leaders actually go out there and try to solve real-world problems instead of staying inside air-conditioned offices.
If our streets get cleaned, if traffic congestion eases, if bad elements are arrested and if public safety is guaranteed, by all means let's make social-media superstars out of our mayors. I'd rather they go viral instead of those phony influencers and fake news peddlers.