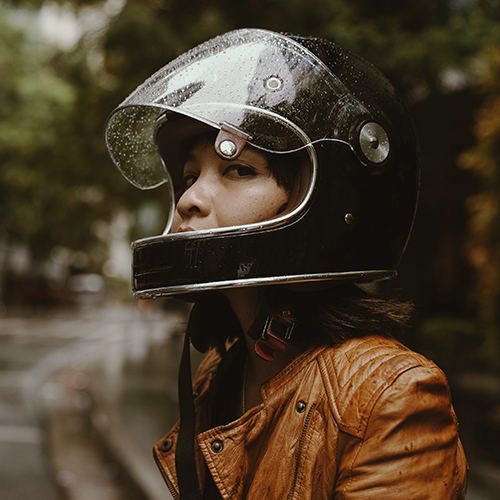 Jenna (also known as Dæmon Ex Machina) is a sort of ambassador for what she calls "mecha-erotic relations." Her past lives took her from fashion photography and visual art to car-spotting and motorcycle-riding—for good reason.

She's a mercurial creative through and through. Only the epic excite her. She felt uncomfortable at her own painting exhibits, refused to learn how to navigate the tricky world of art business, and wasn't the corporate type. Besides, photography provides instant gratification, and she also knows how to write. An aviation enthusiast since childhood, she decided to pursue the next best thing: She started spotting cars, hopped on a motorcycle, honed her eye at meets and races, and joined the motoring media circuit in 2014.

Jenna is currently a contributor to numerous local and international publications, a regular judge for Moto Builds Pilipinas, one of the official photographers of Tour de Cebu, and social media manager of Triumph Motorcycles Philippines. She is generally happier working with wicked machines and the human slaves they possess under their spell. She captures, in words and images, the grand romance and the hilarious silliness inherent in man's vain, noble, frustrating, empowering and ever-curious relationship with motoring.
---
1 article by
Jenna V. Genio