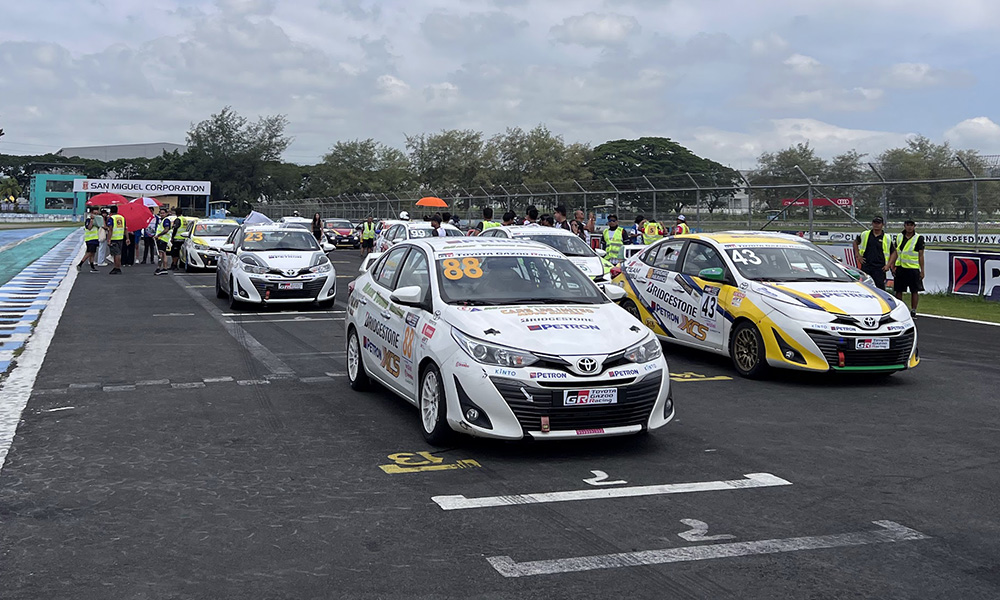 The culmination of this year's Toyota Gazoo Racing Vios Cup is one that you wouldn't want to miss as it shakes things up to make the event even more exciting for both racers and spectators with a new race format.
The highlight of the Circuit Championship is the Grand Prix, which involves a 1.5-hour endurance race that will grant the racers double points. As with endurance racing, there will be a mandatory pit stop, and all 30 racers from the three different classes (Super Sporting, Sporting, and Promotional) will start on the grid at the same time.
Apart from the main event, the Autocross Challenge also remains a staple, featuring both media and influencers such as Macoy Dubs, Megan Young, and Benedict Cua. An Autocross Challenge exhibition featuring media class alumni from past years will also take place. Plus, there will be a drifting exhibition featuring Ryan Agoncillo, Luis Gono, and Alex Perez.
Games, activities, and two GR-S models—the Fortuner GR-S and the Rush GR-S—will be present in the activity area. Lastly, Sunkissed Lola, an up-and-coming indie band, will wrap up the event.
This will all take place at Clark International Speedway on November 11 (Saturday). If you can't make it, the event will be livestreamed on Toyota Gazoo Racing Philippines' Facebook page.